Calf Augmentation Case #10906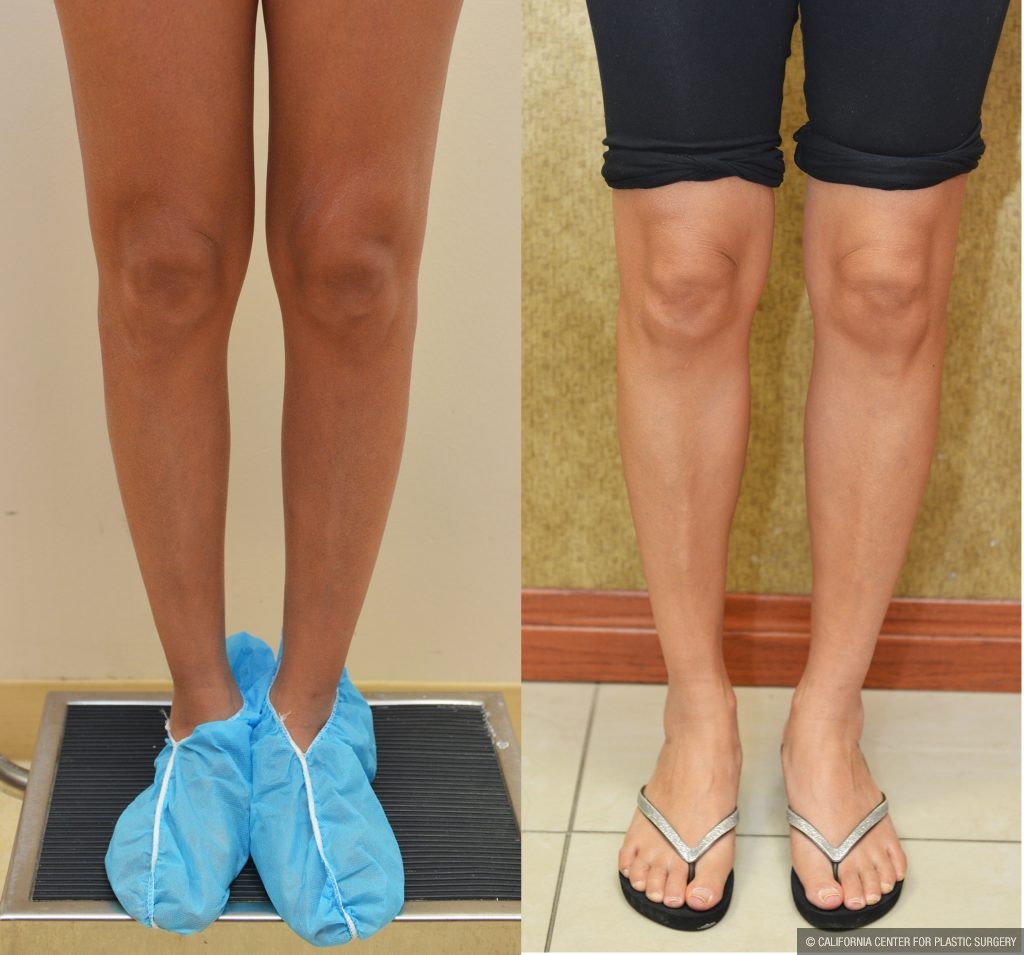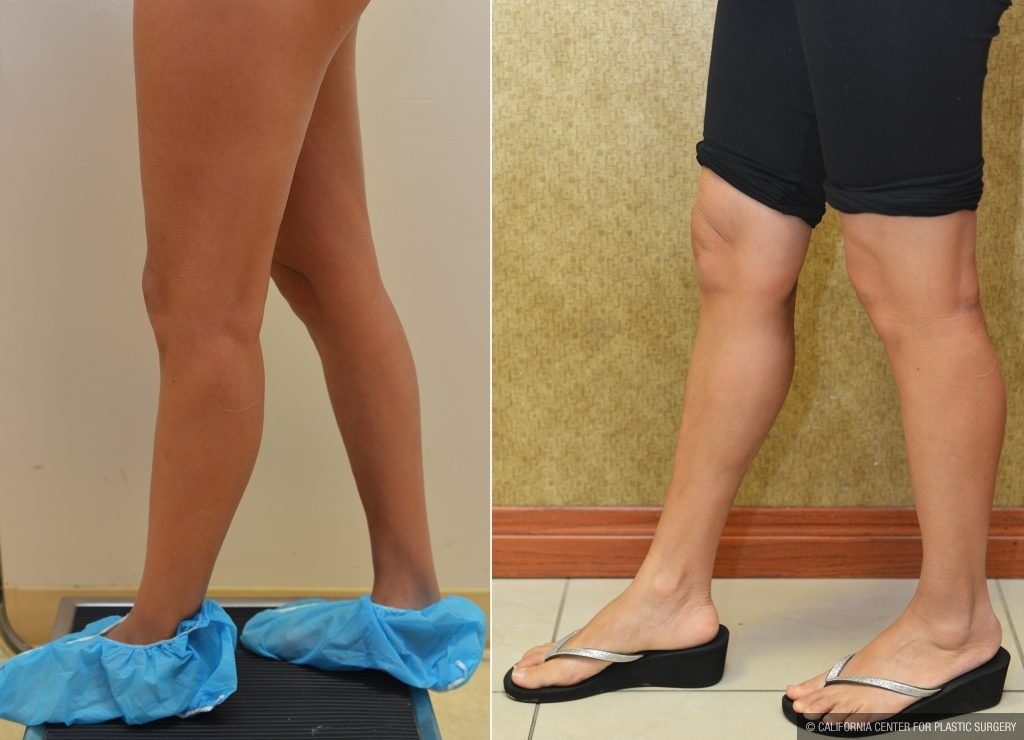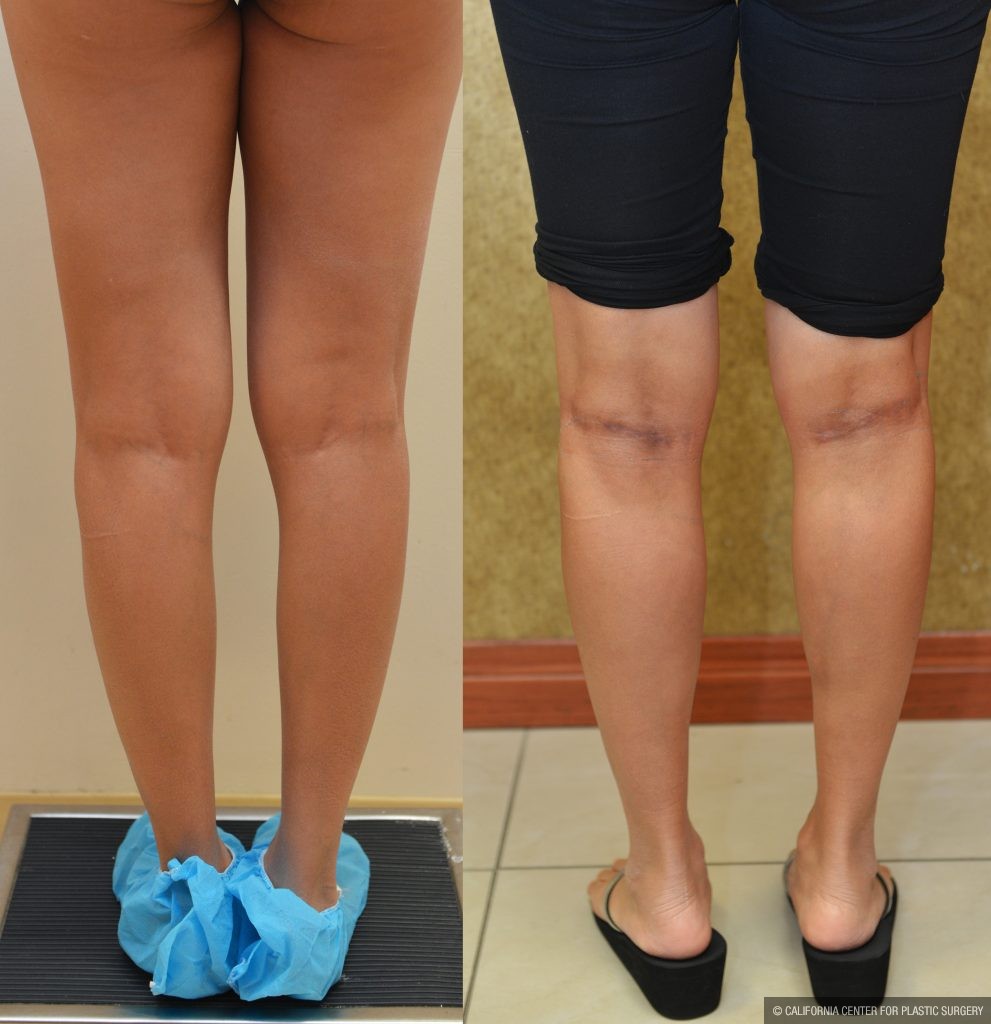 Calf augmentation for women with implants is now more prevalent than ever before. It used to be that only bodybuilders and only men would get calf implants. As a plastic surgeon that specializes in calf augmentation, I have seen a real revolution in calf augmentation surgery during the last 20 years. As women are becoming more aware of calf enlargement surgery with the advent of internet and Google search, more are consider plastic surgery in order to get sexy legs. That is why, today, more than half of all people who get calf implants in Los Angeles are women.
Why women get calf implants?
Most women who consider calf augmentation want to obtain a sleeker looking and curvaceous legs, especially when they wear high heels. While some women were never born with full calves, others were inflicted with club feet or hypoplastic calves. Especially in Southern California where the weather is great women want to show off their fit and sexy legs.
Women calf augmentation before and after pictures
This is an example of a 35 years old woman in Los Angeles who had calf augmentation surgery at the California Center for Plastic Surgery. Notice how the inner calves are fuller and more proportionate to the rest of her leg.
Calf augmentation Technique
Calf augmentation surgery is performed under general anesthesia with the patient lying prone or on their stomach. A 3 inch incision is made in the skin crease behind the knee. The reason for inserting the calf implants through this incision is that the calf augmentation scar becomes less noticeable. Usually, either one or two calf implants are inserted over the existing two bellies of the calf muscles.
Calf Augmentation Recovery
Most people take a week off work after calf augmentation for recovery. Recuperation during the first 3 days is difficult because of the discomfort and instability when trying to walk. That is why I recommend patients to use a walker for support during the first few days after calf implant surgery. Most people are able to return to low-level activities within a week and be able to exercise in several weeks after calf augmentation recovery.
Patient #:

10906

Gender:

Female

Ethnicity:

Caucasian

Age:

31 - 35

Procedure: Calf Augmentation