Abdominal Liposuction
Consultations offered at our two convenient locations in Beverly Hills and Los Angeles, CA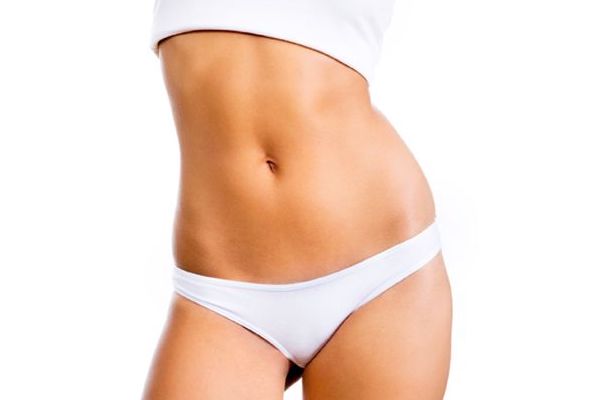 Avoiding mirrors and wearing uncomfortable clothes is a way of life for hundreds of thousands of men and women. When diet and exercise has failed to provide relief, many people consider abdominal liposuction but are confused with all of the advertising hype.
A top liposuction surgeon in Beverly Hills & Los Angeles, Dr. Sean Younai has read all the research available and performed thousands of liposuction procedures throughout his many years of practice. His method of choice is tumescent liposuction due to its record of safety, patient comfort and the fabulous results he obtains using this method to deliver tummy liposuction in Beverly Hills, to patients from all over.
The introduction of this method of liposuction in 1985 caused a paradigm shift in the whole field of liposuction. Prior to this, liposuction required a general anesthetic and was quite risky due to the amount of blood loss patients experienced.
Benefits Of Abdominal Liposuction
Dr. Younai sees many patients who are slim and trim except for the stubborn belly fat that won't budge, or those annoying bulges at the waistline.
Both men and women accumulate fat in the upper and lower abdomen, waistline and flanks. Love handles, muffin top, beer belly – all of these descriptions are the result of over-accumulation of fat in areas that are extremely difficult to reduce through diet and exercise.
Abdominal liposuction can provide almost immediate improvement in the midsection and has the easiest recovery of many liposuction procedures. This is particularly good news for women who have had children and want to return to their pre-pregnancy shape without being incapacitated for several weeks.
The procedure is done under a local anesthetic which allows patients to recover much faster than when a general anesthetic is used. The technique preferred by Dr. Younai has the benefit of providing long lasting anesthetic properties as well as reducing swelling and bruising formerly associated with liposuction procedures. He loves this method because it's one of the safest methods of abdominal liposuction Los Angeles, or anywhere, has to offer.
Before and After Photos
The Procedure
Dr. Younai will mark the areas to be treated while the patent is standing up to observe how the excess fat is being carried. Once the areas are marked, the patient is made ready for the procedure. A local anesthetic is used along with IV sedation to ensure patient comfort.
Very tiny incisions are made in a few strategic areas so that a very thin tube or cannula can be inserted.
A large volume of a special fluid containing lidocaine and epinephrine is infused under the skin in the area that will be treated.
This fluid causes the area to become solid which enables Dr. Younai to gently remove excess fat and contour the remaining fat. The additional benefit of the infused fluid is that it restricts the capillaries which almost eliminates blood loss and provides a long lasting anesthetic.
A compression garment is placed on the patient after the procedure is completed. Under the garment, absorbent pads are placed on each incision. This is to allow the tumescent fluid to drain over the next few days. Leaving the 1/4" incisions open for drainage significantly reduces bruising and swelling.
Tummy Liposuction Recovery
Most patients report the pain level from tummy liposuction in Los Angeles to be about the same as working out too strenuously.
There is usually some nausea associated with liposuction recovery, but this is easily controlled with medication. Tylenol is usually enough to control any pain after the anesthetic wears off.
Patients are not restricted from walking or gentle exercise and are encouraged to walk about as much as possible to assist fluid drainage and healing. The compression garment can come off within 24 to 48 hours so that patients can shower, but must be worn constantly each day for several weeks. This ensures good adhesion of the skin to underlying tissue and new contours formed by Dr. Younai.
The results can be seen almost immediately, although there will be some swelling as the healing process continues. It will require about 4 months before the healing process is fully completed, but the results of a slimmer tummy and smaller waistline will be evident within a few weeks.
The results will continue to improve as the healing process continues.
Getting Started
For those considering a tummy tuck but aren't sure if this is the right choice, abdominal liposuction is an easier approach and may provide exactly what the patient was hoping for. Dr. Younai will offer his recommendations to prospective patients after meeting them and performing his examination.
He is committed to achieving patients' image goals in the easiest way possible. His vast experience performing abdominal liposuction in Beverly Hills and Los Angeles can be accessed by coming in for an initial consultation.
Thousands of delighted patients are glad they did and are now enjoying a body that they are proud to see in the mirror.
Schedule A Consultation With Dr. Younai
Call us at 818.386.1222, or schedule an appointment online.