Body Lift Beverly Hills
Consultations offered at our two convenient locations in Beverly Hills and Los Angeles, CA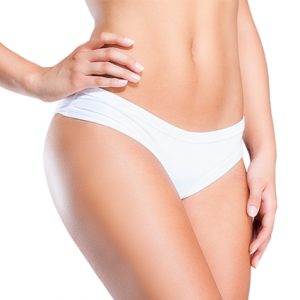 After major weight loss or pregnancy, it's common for both men and women to be left with sagging skin and stubborn pockets of fat that they simply cannot address through diet and exercise alone. This extra volume can cause a great deal of embarrassment and discomfort, as well as make it difficult to find clothes that fit properly.
In these cases, Dr. Younai will commonly recommend a customized body lift to eliminate any excess fat, skin and tissue. Depending on the location of your excess volume, you may need a lower, mid or full body lift. During your initial consultation, Dr. Younai will advise on which type of lift will best address the "problem areas" that concern you most, aiming to provide the most beautiful body lift Los Angeles offers.
How Is A Body Lift Performed?
The way your procedure is performed will depend on which type of body lift you decide to have: lower, mid, or full.
Lower Body Lift
For patients with large folds and excess skin on the buttocks, hips, and thighs, a lower body lift is the ideal option.
To begin the procedure, Dr. Younai will make precise incisions across your lower abdomen, across your waist, and down your inner thighs. He will then carefully remove excess fat from these three areas, as well as lift the buttocks and add flattering contours throughout. He will then pull the skin taut and trim away any excess, before expertly closing the incisions
After surgery, you can expect your recovery period to last approximately two to three weeks, at which point most patients are able to return to work and resume their normal daily activities.
Mid Body Lift
The mid body lift is ideal for patients who have excess, sagging skin on the buttocks, hips, thighs and abdomen.
The procedure begins just like the lower body lift– with incisions across your lower abdomen, across your waist and down your inner thighs. Through those openings, Dr. Younai will remove excess fat, lift the buttocks and add flattering contours. The only difference is, he will also access your underlying abdominal muscles, expertly pulling them together to create a trim and flat waistline.
You can expect the recovery period from a mid body lift to be slightly longer than that of a lower body lift, due to the adjustments made to your underlying muscles. Typically, most patients can return to work within three to four weeks after this procedure.
Full Body Lift
The full body lift is perfect for patients who suffer from excess skin all over their body, because it allows Dr. Younai to address every area of the body that tends to accumulate fat and surplus skin – including the arms, breasts, abdomen, hips, thighs, and buttocks.
In this way, he is able to achieve a smooth, contoured and lifted overall appearance.
To begin your body lift in Beverly Hills, Dr. Younai will first perform a complete mid body lift, making the same incisions in your abdomen, around your waist and down to your upper thighs. He will then firm the underlying muscles, remove unwanted fat, trim away excess skin, and pull the remaining skin taut before closing the incisions. Next, he will perform an upper body lift, removing excess skin on your arms, back, and breasts through precise incisions in your underarms, across your back, and at various points on your breasts.
You can expect a substantial recovery period to be associated with your full body lift, as it's a very complex surgery. In general, Dr. Younai advises his patients to be prepared to remain home for a full six weeks after the procedure to ensure an optimal healing process.
Before and After Photos
Am I A Candidate For A Body Lift?
As with all of his cosmetic procedures, Dr. Younai determines candidacy for a body lift on an individual basis, following a full physical examination and a thorough discussion of your cosmetic needs, goals and desires.
With that said, you may be considered an ideal candidate for among the best body lift Los Angeles has available if you are a healthy non-smoker who is suffering from drooping skin, fat and tissue due to pregnancy or major weight loss.
In addition, you should be at a stable weight and committed to maintaining a healthy lifestyle after surgery, as any weight fluctuations will interfere with your body lift results.
Getting Started
Undergoing a body lift is no small feat. That's why it's important to select a specialist you can trust for your procedure – preferably a board-certified plastic surgeon with a proven track record helping men and women achieve their ideal bodies.
With years of experience, countless successful procedures and a reputation for delivering among the best body lift Beverly Hills has available, few surgeons are more qualified than Dr. Younai to address the excess, sagging skin that concerns you most.
To get started, Dr. Sean Younai invites you to come into the office for a private consultation, at which point you will discuss your cosmetic goals and concerns, and he will create a custom surgical plan designed to create the slim, smooth, and contoured body you desire.
Schedule A Consultation With Dr. Younai
Call us at 818.386.1222, or schedule an appointment online.