Lipedema
Consultations offered at our two convenient locations in Beverly Hills and Los Angeles, CA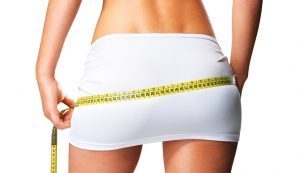 Lymph-sparing liposuction is an effective medical treatment for lipedema; a chronic condition predominantly affecting women and characterized by a disproportionate accumulation of excess fat in the legs, hips, buttocks, and arms. During this type of procedure, a doctor administers local, rather than general anesthesia, which simplifies and shortens the recovery process. Studies have shown lipedema symptoms usually develop during puberty, however, onset of the disease can occur after pregnancy or even menopause. (1) 
Unfortunately, lipedema is frequently misdiagnosed and underdiagnosed, but conservative estimates reveal that around 10% of women could suffer from it. (2) Its causes are still not well established. The abnormal amassing of fat cells (or adipocytes, as they are known medically) in these areas can result in uncomfortable physical symptoms, mobility issues, and mental anguish.
Find relief from lipedema with a liposuction procedure from Dr. Sean Younai; Beverly Hills' premier plastic surgeon. With over 25 years of cosmetic plastic surgery experience, Dr. Younai helps his patients reach their aesthetic goals. To book a consultation to discuss your treatment options, please call (310) 275-1971. Alternatively, you can contact us by filling out a convenient online inquiry form.
About Lipedema
Lipedema impedes the flow of fluids in certain areas of the body, causing disproportionate fat deposits to appear and persist. Unfortunately for sufferers, its effects are often misattributed to lifestyle-related obesity. However, unlike obesity, lipedema does not respond to diet and exercise. Moreover, the tissue is painful, and found primarily in the legs and thighs. (1) 
What Are the Symptoms of Lipedema?
Symptoms of lipedema can include:
Symmetrical presence of excess fat on the legs and (sometimes) arms
Unusual skin dimpling and texture
Leg fat is not proportional to the rest of the body
Swelling of the body, usually in the legs
Larger skin folds at knee and elbow joints
Stabbing pain, joint pain, and pressure sensitivity
Difficulty with movement in the affected area
Abnormal gait (limp when walking)
Unexplained skin bruising
Ankle pronation (lack of ankle mobility)
Lipedema impacts the lymphatic system. This system is responsible for balancing and maintaining fluid levels around the body that, in turn, help fight infections. One of the most significant indicators of lipedema is a larger, more disproportionate lower body appearance. However, it's more than just having a "pear-shaped" silhouette. In more severe cases, weighty tissue sags from anatomical features, hanging prominently from areas such as above the knee joint. These abnormal areas of fat can put tremendous strain on the rest of the body, causing chafing, bruising, and pain.
What Causes Lipedema?
Lipedema is a chronic medical condition that can be progressive in nature. This means it can worsen over time without intervention. Its precise cause is unknown. However, research points to a strong genetic component, with 60% of patients identifying a family history of the condition. (2) Another likely reason that lipedema develops is hormonal interactions that take place within the body. It is believed that female hormones play a role, as women are many times more likely to develop the condition than men. 
To alleviate symptoms of lipedema, surgeons use a combination of specialized instruments and chemicals in a liposuction procedure to remove these abnormal fat deposits for good. This type of surgery permanently removes fat cells in the affected areas safely and effectively.
Benefits
A liposuction procedure can have a significant impact on the quality of life of patients with lipedema. It can address both medical and cosmetic issues. From a health perspective, it can relieve the physical strain put on joints and musculature in the affected areas and can contribute to better mobility, enabling patients to exercise more frequently and effectively. It can also help to improve painful tissue sensitivity and skin bruising. Cosmetically, it can restore balance to your overall body contour, improving self-esteem and body confidence.
What is Lymph-Sparing Liposuction?
Lymph-sparing liposuction is a variation of standard liposuction specifically performed on patients with lipedema. It employs the use of tumescent fluid in larger quantities than standard liposuction. Tumescent fluid is a saline solution with a mixture of epinephrine (a hormone sometimes known as adrenaline) and lidocaine (a local anesthetic). This avoids the need for general anesthesia. General anesthesia is not advised in lipedema treatment as there may be a higher risk of perioperative and post-operative complications in cases of lipedema. As well as making it easier to extract fat, the increased amount of tumescent fluid used also helps to protect the delicate lymphatic system in the area during surgery.
Candidates for Liposuction
Candidates for lipedema treatment should first get a medical assessment from a specialist. Other diseases should be ruled out as possible causes of the symptoms a patient is experiencing, as a different treatment plan may be necessary in these cases. Usually, lymph-sparing liposuction is an effective surgical option where prior conservative measures have led to little-to-no improvement of symptoms. Temporary conservative measures include compression garments, and fluid drainage, which may require frequent doctor's office visits. The following people may not be suitable candidates for lymph-preserving liposuction:
Patients who are allergic to the local anesthesia used
Patients with cardiac disease (such as heart failure and/or arrhythmia)
Patients who have received a general obesity diagnosis
Personal Consultation
Dr. Younai is a board-certified plastic surgeon who specializes in liposuction. In a private one-on-one meeting, he will discuss your symptoms with you in-depth, providing expert assessment and analysis. At this time, you will be given the opportunity to outline any prior management of your condition, and the impact lipedema symptoms have had on your life. After a thorough examination of the area(s) in question, and a review of your medical history, Dr. Younai will draw up a targeted treatment plan to suit your unique needs. We will then schedule your liposuction procedure.
Liposuction for Lipedema
Preparing for Liposuction
We will provide you with a list of preoperative directions to follow before your procedure. Though every treatment plan is unique, most patients are advised to:
Get a full medical examination and lab testing before your liposuction procedure.
Avoid taking aspirin, NSAIDs, and other blood-thinning medications.
Take/cease certain medications according to recommendations in your treatment plan
Stop smoking and cease all nicotine usage before and after your surgery.
Procedure
On your treatment date, Dr. Younai begins by mapping the targeted areas for liposuction into well-defined sections on the skin with a permanent marker. He also marks cannula insertion points. A cannula is a long, thin instrument that dislodges and suctions away fat. We will prepare you for your surgery by injecting numbing agents into the skin at strategic points to ensure your comfort throughout the procedure. In fact, many patients comment that this is the most painful part! Once the tumescent fluid is liberally introduced to the area, Dr. Younai uses the cannula to dislodge and remove fat. Tumescent fluid not only changes the consistency of the fat, but also aids him in preserving lymphatic and connective tissues. 
Dr. Younai will remove the fat with precision, moving the cannula purposefully, in even back-and-forth motions. You will be awake but comfortable throughout the procedure. After your liposuction is complete, and the necessary amount of fat has been removed for your specific treatment plan, the area will be carefully bandaged. In the days after your liposuction, you may be required to wear compression garments. In most cases, tumescent liposuction for lipedema is an outpatient procedure, meaning you can leave our care on the same day after post-surgical monitoring.
Recovery
In the initial few days, there may be some residual bruising in and around the treatment site(s). To limit swelling, please continue to wear the compression garments we have supplied until otherwise directed by Dr. Younai. Drink plenty of fluids and take the recommended medications to support tissue healing. He may recommend manual lymphatic drainage, which you can perform as necessary after your surgery. Patients who smoke should not resume nicotine use until at least six weeks after their liposuction treatment. The chemicals in cigarettes and other nicotine products can increase the risk of post-surgical infections, and interfere with the healing process. We will conduct post-surgery follow-up meetings with you to assess the speed of your healing and monitor your progress in the coming weeks.
Results
Patients can find relief from lipedema with a surgical procedure that provides them with renewed body contours. A liposuction treatment can not only restore balance to your body contours, but also restore your confidence; providing you with the opportunity to lead a healthier, more fulfilling life.
Depending on your unique circumstances, some patients may require more than one liposuction procedure to address their lipedema. This, and the other details pertaining to your treatment will be outlined during your pre-surgery consultation. Call Dr. Younai's Beverly Hills office at (310) 275-1971, or fill out our convenient online contact form. One of our staff will be in touch regarding your query as soon as possible.
Cost
The cost of any treatment is calculated according to your circumstances, so individual costs will vary. Many insurance plans cover lipedema treatment, so be sure to contact your health insurance provider for further information prior to visiting us. For information about treatment financing options, please see our financing page.
Connect with Dr. Younai online by joining us on Facebook and YouTube. You can also read our blog for more information about liposuction procedures and the other services he offers.
FAQ
Is liposuction a permanent surgical solution for lipedema?
Yes! Liposuction is a procedure that safely and permanently removes fat cells from the body. Once this tissue is removed, and a patient continues to lead a healthy lifestyle, their results can last indefinitely. It can address abnormal fat deposits that are the hallmarks of lipedema.
Why is so little known about lipedema?
Lipedema is frequently misdiagnosed. It is part of a family of medical conditions that are difficult for physicians to differentiate from obesity. Like many conditions, there is no single test that can confirm the presence of lipedema. Instead, doctors use a number of physical symptoms such as abnormal skin rippling and disproportionate accumulations of fat, particularly in the legs, to establish a diagnosis. Research is continuing to identify the unique biological markers for the disease, which could include both genetic and hormonal components.
References
Peprah, K., & MacDougall, D. (2019). Liposuction for the Treatment of Lipedema: A Review of Clinical Effectiveness and Guidelines. In PubMed. Canadian Agency for Drugs and Technologies in Health. https://www.ncbi.nlm.nih.gov/books/NBK545818/
Buso, G., Depairon, M., Tomson, D., Raffoul, W., Vettor, R., & Mazzolai, L. (2019). Lipedema: A Call to Action! Obesity, 27(10), 1567–1576. https://doi.org/10.1002/oby.22597
Kruppa, P., Georgiou, I., Biermann, N., Prantl, L., Klein-Weigel, P., & Ghods, M. (2020). Lipedema—pathogenesis, diagnosis and treatment options. Deutsches Aerzteblatt Online. https://doi.org/10.3238/arztebl.2020.0396