Lipedema
Consultations offered at our two convenient locations in Beverly Hills and Los Angeles, CA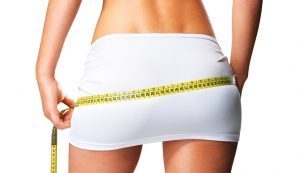 Maybe it isn't simply a case of being overweight or having a 'pear shaped' figure that is causing that relentless accumulation of fat in your lower body. One of the most undiagnosed diseases present in American women is a condition known as lipedema.
Lipedema is a painful fat storage disorder that affects an estimated 11% of the adult population. This type of fat does not respond to any amount of diet and exercise and over time will result in pain caused by swelling, which usually impacts mobility.
Fortunately, specialized lipedema treatment in Los Angeles and Beverly Hills is now available.
Lipedema Surgery – Beverly Hills Plastic Surgeon Dr. Sean Younai
Dr. Sean Younai, a board certified plastic surgeon in Beverly Hills, has over 25 years experience treating fat accumulations through advanced liposuction procedures. He routinely treats patients with lipedema using specialized techniques that were developed to spare the lymph glands in the legs.
Areas affected by Lipedema are usually avoided by surgeons performing general liposuction.
He cautions anyone considering lipedema treatment to seek out only the most experienced liposuction surgeons for this delicate procedure. During his decades of experience, he has developed specialized techniques necessary to safely perform liposuction in the areas typically affected by lipedema: the ankles, calves, knees and the front of the thigh (anterior thigh). He strives to deliver the best results in lipedema treatment Beverly Hills has to offer using his experience as a board-certified plastic surgeon.
Symptoms Of Lipedema
Not everyone with excess weight in the hips, thighs and lower legs has lipedema. Lipedema fat is different and distributed in a definite pattern usually in the lower part of the body although about 50% of women also have lipedemic fat in the upper arms. This fatty tissue tends to accumulate fluid causing the affected areas to become swollen and painful. The skin over lipedemic fat bruises easily and is often tender or painful.
There are three stages of lipedema:
Stage 1 – The skin has an orange peel look with prominent pores; the fat is thickened but uniform.
Stage 2 – The skin is uneven with indented areas and larger nodes of fatty tissue.
Stage 3 – Tissues are swollen and firm and usually painful to touch, folds of fat and excessive skin are present with the legs becoming columnar in shape. Affected tissues bruise easily.
Typically the legs become column-like over time, showing little contour from thigh to ankle. As the condition progresses, a ridge of fat develops around the ankle, leaving the foot unaffected. In later stages, the lower body grows heavier and the accumulation of fat begins to affect the lymphatic system, which results in a secondary condition called lymphedema.
Lipedema And Lymphedema
Lipedema and lymphedema are sometimes confused but they are completely different conditions.
Lipedema is a painful and unusual accumulation of fatty depositsm, while lymphedema is a vascular disorder that affects the balance of body fluids. Lymphedema can be a primary condition or develop as a result of lipedema.
In the case of secondary lymphedema, expanding fat cells interfere with the ability of the lymphatic system to perform the function of draining lymph fluid.
This blockage prevents the lymphatic system from balancing body fluid levels, which protects the body from infection. Lymphedema can lead to other problems such as delayed wound healing and loss of function in the legs.
This is why it is so important to seek top lipedema treatment from an experienced Los Angeles liposuction specialist, such as Dr. Younai.
Causes Of Lipedema
The cause of lipedema is unknown, although it is can be hereditary.
Since lipedema almost exclusively affects women, the suspected cause is female hormones. Men with this disorder also have imbalances in their hormones, typically a low testosterone level.
Lipedema usually becomes evident at puberty and can worsen during pregnancy and menopause, and can be triggered after a surgery. It appears that approximately 20% of women with the condition have family members with the typical heavy lower body topped by a thin upper body.
In general, lipedema is a poorly understood disease in the United States and is commonly misdiagnosed and dismissed as obesity.
Comprehensive Lipedema Treatment In Los Angeles
The only known permanent lipedema treatment is a technique called lymph sparing liposuction surgery. Temporary relief can be obtained through a specific type of therapeutic massage that drains lymph fluid, or by wearing compression garments.
This technique uses a very thin cannula, or hollow tube to gently remove most of the diseased fatty tissue thus stopping the progression of the condition. Dr. Younai uses his experience and artistic ability to not only remove the cause of the problem, but to contour the body to enhance the patient's overall body profile.
Dr. Younai utilizes this method to provide among the most effective lipedema treatment Los Angeles and Beverly Hills have available.
Tumescent Liposuction
Tumescent liposuction is a technique where the tissue to be treated is flooded with a solution containing a powerful anesthetic along with a drug that causes the tiny blood vessels in the tissue to contract. This has a double benefit of virtually eliminating blood loss while providing the patient with profound anesthetic comfort.
The flooded tissue becomes swollen, or tumescent, which enables Dr. Younai to be pinpoint accurate on where the cannula is placed.
The lymphatic system is critical to maintaining fluid balance and great skill is needed to ensure the lymph vessels are not damaged during the procedure.
The tumescent method of liposuction has revolutionized the procedure by making it possible to perform the technique under local anesthetic. This is important in lipedema treatment because it is thought that one of the triggers for the condition is general anesthesia.
Patients who have undergone the lymph sparing liposuction treatment have retained a marked improvement in body contour many years following surgery. This has improved quality of life for those who were treated in the early stages, and has eliminated common secondary medical conditions associated with lipedema.
Learn More About Tumescent Liposuction
The Solution: Lipedema Treatment, Beverly Hills Style
Dr. Younai is a prominent board certified plastic surgeon in Beverly Hills, with many celebrity patients who need to be camera-ready at all times.
Often his patients consult him concerning an alarming accumulation of fat that persists despite all efforts. These patients have classic early signs of lipedema and are unaware of the underlying cause of their fat accumulation. They are universally frustrated with their failed attempts at losing weight and gaining what is deemed to be a normal top to bottom ratio.
They are very relieved to know it isn't a failure on their fault and that there is a treatment for this disorder.
Do You Wonder If You Have Lipedema?
Are you one of the millions of Americans with undiagnosed lipedema? The best way to determine your best course of action is to arrange an initial examination and consultation with Los Angeles lipedema treatment specialist, Dr. Younai. Whether the problem is lipedema or simple fat accumulations, he can recommend the best solution for your particular problem and help you attain your image goals.
Schedule A Consultation With Dr. Younai
Call us at 818.386.1222, or schedule an appointment online.