Blepharoplasty (Eyelid Lift)
Consultations offered at our two convenient locations in Beverly Hills and Los Angeles, CA
Your droopy eyelids can enshroud your bright-eyed appearance and project the wrong image to your friends, colleagues and loved ones. Known to aesthetic surgeons as blepharoplasty, an eyelid lift can erase years from your appearance and improve your vision.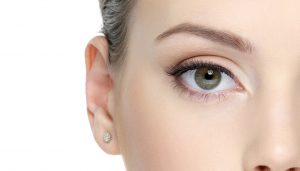 Droopy eyelids occur when there is a loss of skin elasticity at the eyes and brow as we age. There also may be certain genetic factors at play. Regardless, droopy eyelids alter our expressions. They create a grumpy, drowsy look when we feel anything but, on the inside. Dr. Younai can help. 
Dr. Sean Younai combines surgical skills with a refined aesthetic sense to his work. He is proudly poised to serve all of Southern California from a variety of convenient locations in Beverly Hills, Encino, Glendale and Bakersfield.
What Can I Do About My Droopy Eyelids (Ptosis)?
Ptosis is a severe drooping of the eyelids. Some people are born with droopy eyelids or with a high susceptibility to them. Ptosis of the eyes can also be the result of naturally occurring skin laxity as we age. As we get older, our skin can hang over the eyes and make us appear sad, tired or angry. Ptosis can obscure our vision and obstruct our attempts to relate with others. There is a solution. An eyelid lift (blepharoplasty) is a surgical procedure that lifts and tightens the skin around the eyes.
The Causes of Droopy Eyelids
Age
Congenital Defect
Nerve Damage
Muscular Dystrophy
Before and After Photos
The Bevy of Benefits from Blepharoplasty
Blepharoplasty is a simple and clear-cut procedure to remove the sullen shroud of excess skin that droops over the eyes. Eyelid surgery will lift your look so that you appear sharp and "tuned-in" to your loved ones and professional colleagues. The procedure is very popular with the professors and politicians in our patient pool. That's because a pair of sparkling eyes will enable you to make direct eye contact with the people in your life. You can express your emotions clearly and directly. Blepharoplasty can improve eyesight by removing the obstacles from your field of vision.
Boons of Blepharoplasty (Eyelid Lift)
Promotes a fresh and youthful appearance
Quick recovery
Removes eyelid hooding that blocks vision
Minimal scarring
Short and simple procedure
How Do You Know If You Need Eyelid Surgery?
Do you show signs of aging in the upper third of your face, especially around the eyes? If you do, then you might consider an eyelid lift with Dr. Younai. People that were born with droopy eyelids may also look into the many boons of blepharoplasty.
Blepharoplasty is a safe procedure that will correct your ptosis. Only you and your doctor can be sure if an eyelid lift is right for you. Consider blepharoplasty if you are experiencing any of the issues listed below.
Blepharoplasty Can Correct These Issues
Heavy bags under your eyes
Droopy eyelids that affect your confidence in public settings
Difficulty seeing
Eyelids that are difficult to open
Chronically puffy eyelids
Saggy eyelids
Your Personal Consultation With Dr. Younai
Dr. Sean Younai:
"It is a privilege to be a doctor."
Dr. Sean Younai is a board-certified plastic surgeon in Beverly Hills, the center of the universe when it comes to cosmetic enhancement. From this perch, he serves the communities of Encino, Glendale and Bakersfield, CA, as well. Many of his patients also travel from out-of-state to experience their transformations at the masterful hands of Dr. Younai at his California Center for Plastic Surgery. Contact Dr. Younai to learn more about the life-changing procedures that may be available to you.
Call 310.275.1971 (in Beverly Hills) or 310.275.1971 (in West Hollywood) to schedule your personal consultation.
How to Prepare
You should follow Dr. Younai's preoperative instructions with fidelity. If possible, as your surgery day draws near, fill any necessary prescriptions ahead of time. Your thorough preparation is sure to put you at ease during your recovery. Be sure to set up a reliable ride home on your surgery day. Consider arranging for the care of any children or pets.
Procedure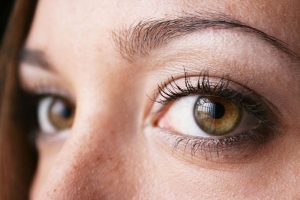 Blepharoplasty is an outpatient procedure. It takes about an hour. Dr. Younai will usually opt to perform the eyelid lift while you are under local anesthesia. If he will be working on both your upper and lower eyelids, he will begin with the upper pair first.
The procedure begins with a careful incision along your lid's natural crease. Dr. Younai removes loose skin, fat and any other excess tissue. Some patients may require a minor muscle tuck to pull the lid even farther open. The upper eyelid lift concludes when Dr. Younai carefully closes each end of the incision together. He will suture along the same eyelid crease in which he started.
Lower lid surgery requires a little more care because it involves a smaller surface area. Dr. Younai makes his incision just below the lashes. Again, he will remove extra fat and skin as needed. And then, delicately and deliberately, he sutures the cleavage closed.[1]
Your Rapid Recovery
Full recovery from an eyelid lift takes several months. Most of the swelling and bruising should subside after a week. You may return to work within seven to ten days, depending on what the doctor recommends.
Does Eyelid Surgery Leave Scars?
Any surgical procedure comes with the possibility of scarring. Dr. Younai knows that the art of aesthetic surgery is making sure all signs of his work are discreet. A skilled surgeon will place the incisions for an eyelid lift along the natural creases in the skin. This will help to make any scarring less conspicuous. It is also important to closely follow Dr. Younai's personalized aftercare instructions. Your doctor's advice and your own common sense should prevail when deciding what's best for your safe and speedy recovery.[2]
Complementary Procedures
The signs of aging may affect more than just your eyes. In many cases, patients experience skin laxity throughout their entire face. In these instances, Dr. Younai may recommend a Face Lift for comprehensive skin-tightening across your entire countenance. To truly brighten up your upper face, consider a Brow Lift to raise your gaze to your bright future.[3]
Dr. Younai has the experience and the knowledge to correct sagging skin throughout your face and body.
What Does an Eyelid Lift Cost in Southern California?
Your personal consultation with Dr. Younai shall begin your transformation. Following your physical examination and a review of your medical records, the doctor will gather all the necessary information to begin planning your course of treatment. Dr. Younai will be best able to quote you an accurate cost estimate at this time.
In some instances, if you need blepharoplasty to correct a vision problem, your insurance provider may cover a portion of the procedure. If your case qualifies, please discuss this possibility with Dr. Younai during your personal consultation. He will help to provide some of the documentation you might need for your claim.
Be the next of Dr. Younai's many successes. Read his rave reviews to get a taste of all his satisfied patients.
FAQ
Does an eyelid lift require general anesthesia?
Blepharoplasty's incisions are small and recovery is usually quick. With very few exceptions, local anesthesia is the preferred method for the best plastic surgeons working today. 
How long does blepharoplasty last?
You will enjoy the look of your eyelid lift for about 10 years. Ptosis (droopy eyelids) is the result of the aging process. Sometimes genetic factors may play a role. The procedure rejuvenates your appearance by helping to make you look more awake and alert. Lax, sagging skin can begin to pool around the eyes as we get older. This is caused by a gradual decline in skin elasticity over the years. Droopy eyelids can intensify the outward aspect of aging by making one appear tired and grumpy. Ptosis presents an attitude that may belie youthful vigor within you. By correcting this, an eyelid lift can take years off your appearance. But it cannot stop the aging process altogether. Though significantly regressed, the progress of ptosis will continue as you age.   
Is blepharoplasty painful? 
All things considered, no. Most patients report that their eyelid lift was a relatively painless procedure. You will experience some swelling and bruising during your recovery. Apply cold compresses for the first several days after surgery. For one week, sleep upright, propped-up by pillows or in a comfortable reclining chair. This will help with any bruising.  
References
Zoumalan, C. I., & Roostaeian, J. (2016). Simplifying Blepharoplasty. Plastic and Reconstructive Surgery, 137(1). doi: 10.1097/prs.0000000000001906
Codner, M. A., Kikkawa, D. O., Korn, B. S., & Pacella, S. J. (2010). Blepharoplasty and Brow Lift. Plastic and Reconstructive Surgery, 126(1). doi: 10.1097/prs.0b013e3181dbc4a2
Hidalgo, D. A. (2011). An Integrated Approach to Lower Blepharoplasty. Plastic and Reconstructive Surgery,127(1), 386-395. doi:10.1097/prs.0b013e3181f95c66