African American Tummy Tuck
Consultations offered at our two convenient locations in Beverly Hills and Los Angeles, CA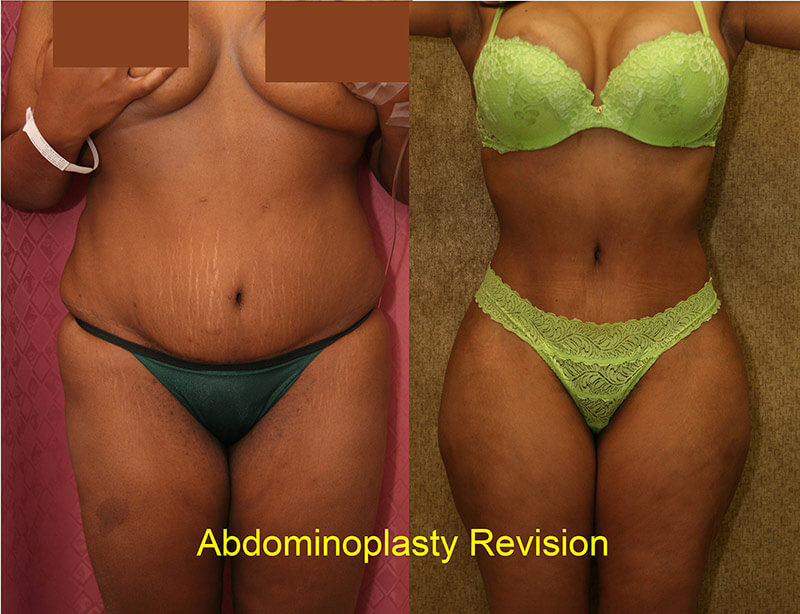 One of the main observations that Dr. Younai has made is that Caucasian women differ from African American women in their goals for a tummy tuck.
He has seen thousands of women of all ethnicities who have their own unique ideal for beauty, and has performed high quality African American tummy tucks in Beverly Hills and Los Angeles. For black women, the emphasis is on a curvaceous feminine shape.
Tummy Tuck Goals
African American women want a tummy tuck that accentuates their curves. The petite, model stick body is not the goal. Full bodied women with curves want a flat tummy, leaving the curves in place.
A tummy tuck can be large or small in terms of the areas of the body that are addressed. A mini tummy tuck may be all that some women need to achieve the silhouette they are after.
This procedure removes the small overhanging pouch of excess skin and fat but does not also tighten the underlying muscles. If the protruding belly is caused by both excess skin and slack muscles, this procedure won't be adequate.
The standard tummy tuck will remove the excess skin and tighten the muscles to produce the flat tummy that everyone wants, no matter the ethnicity.
Dr. Younai can perform a more extended tummy tuck which additionally removes excess fat from the hips and back which accentuates the waist and creates the curves that African American women hold dear.
Keloid scars are a concern for African Americans. Dr. Younai uses only internal sutures and surgical glue on the skin to prevent the formation of keloid scars.
Dr. Younai additionally performs African American liposuction, which procedurally is the same as any liposuction, but he puts special focus on the different desires of his patients. His artistic application when doing liposuction for African Americans differs depending on the needs of his patients.
Before & After Photos
Procedures And Recovery
The procedures that Dr. Younai uses are exactly the same for all of his patients. It is only the artistic application of the techniques that differ according to the desires of his patients. Aesthetics are different for everyone and Dr. Younai prides himself on being able to interpret the individual needs of his patients so he can masterfully apply his surgical skill to achieve these goals.
Recovery from a African American tummy tuck in Los Angeles and Beverly Hills varies according to the type of procedure.
Patients having a mini tummy tuck are usually up and about within a few days, and back at work within 10 to 14 days. More extensive procedures will require a longer recovery time. Patients undergoing a full tummy tuck should plan on being away from work for 3 to 4 weeks. All tummy tuck procedures have an acute recovery stage, followed by weeks or months of continuing improvement in swelling and bruising until the final result is achieved.
Dr. Younai has a library of before and after photos he loves to share with his prospective patients. In it, they can see others who have had similar procedures and make their decisions accordingly. The initial consultation is where Dr. Younai gets to know his patients and their goals.
He takes his time to ensure he fully understands what his patients want and enthusiastically helps achieve it with high-quality tummy tucks in Beverly Hills.
Schedule A Consultation With Dr. Younai
Call us at 818.386.1222, or schedule an appointment online.