Facial Implants
Consultations offered at our two convenient locations in Beverly Hills and Los Angeles, CA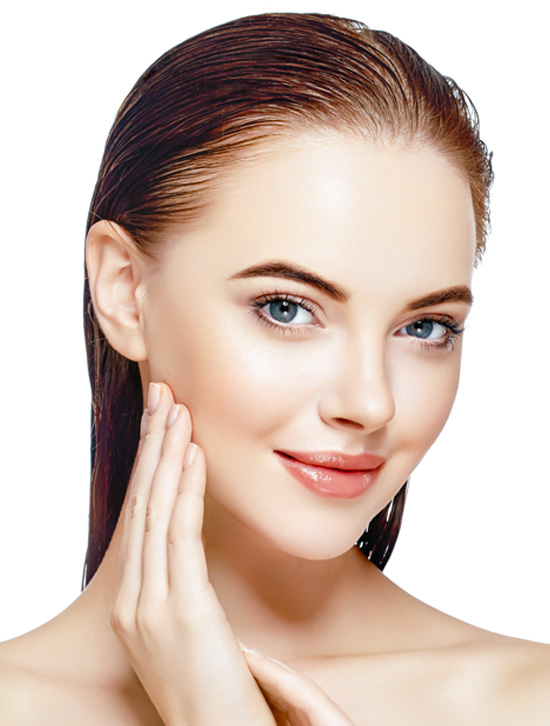 Your profile is your identity. Just ask social media! People recognize the outline of your nose, the contours of your cheek, and the lines of your jaw as hallmarks of who you are. But what if you are dissatisfied with your profile? Can you change it as easily as updating your online status?
Facial implants offer support and volume in the areas where you want them most. Dr. Sean Younai is a foremost expert in the safety and artistry of facial implants. With convenient locations in West Hollywood and Beverly Hills, Younai Plastic Surgery proudly serves the greater Los Angeles community and beyond. To benefit from Dr. Younia's precision and expertise, please schedule a consultation at your earliest convenience.
What Are Facial Implants?
As your face ages, it may sag or lose definition. With the help of facial implants, you can prop up your best features for all the world to admire. Think of them as tiny helping hands that lovingly cradle your contours! Dr. Younai can skillfully position your facial implants to create the most natural, stunning effects possible. It all depends on how you want to style your silhouette.
Cheek Implants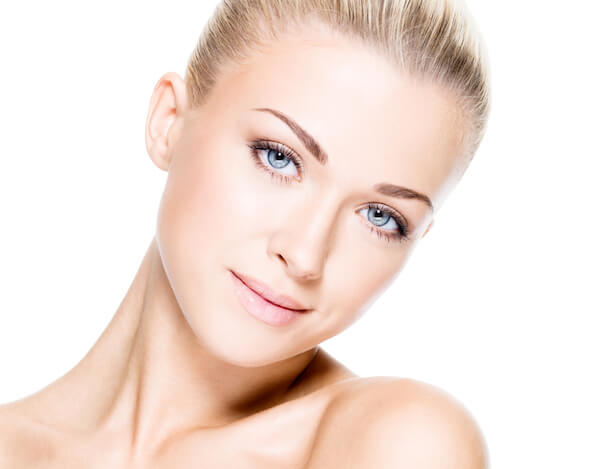 Apple cheeks are synonymous with youth and vigor. If your cheeks have slumped over the years, consider a boost in the form of implants. These perky pillows of scientific advancement round out your cheekbones, creating pleasing lines along your upper face. The volume in cheek implants helps smooth out fine lines and wrinkles from within.
Chin Implants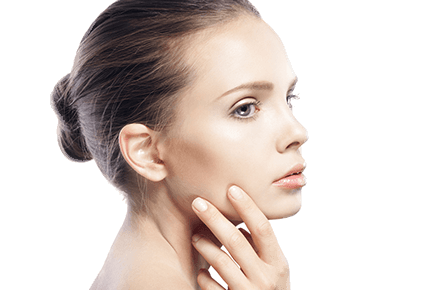 Facial features exist in harmony. The forehead frames the eyes, which sparkle alongside the bridge of the nose, leading down to the pouty lips and signature chin. It is a holistic work or art! But if the chin slides back into obscurity, it throws the contours of the face out of alignment. The viewer's eye glides from the mouth to the neck without appreciating the character that a chin demands. By adding an implant to the area, Dr. Younai can bring balance to the face. The chin should line up with the cheeks and forehead to create a confident profile. With the help of Dr. Younai, the chin will once again get the attention it deserves!
Jaw Implants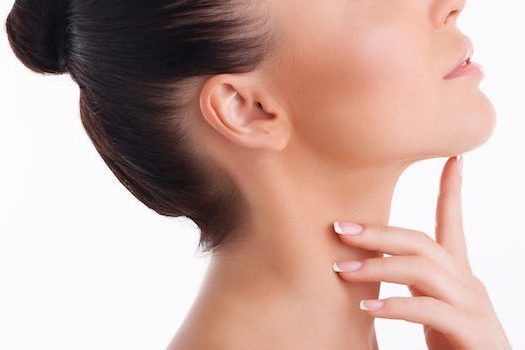 For those who have always wanted a strong jaw, there is hope. Jaw implants bring symmetry and support to the lower frame of the face. A jawline should distinguish itself from the sloping lines of the neck, not disappear into them. Dr. Younai can add structure to the jaw by strategically positioning implants along the ridge that runs from the ear to the chin. Speaking of the chin, jaw implants often work in conjunction with cheek implants. Contact our office and ask how we can formulate a plan that highlights your ideal face!
Benefits of Facial Implantation
Let's face it: we all get older. But we do not need to simply accept our fate (or our face). Facial implants counteract the hands of time and elevate your best features! Dermal fillers and Botox offer temporary solutions to facial wrinkling and sagging, but implants seal the deal. They last as long as you want to keep them!
Empower you to take control of your look
Contour the signature edges of your face
Long-lasting
Strong and stunning!
Facial Implant Candidates
If you are a healthy adult in the Los Angeles area, then Dr. Younai can help contour your facial features. Implants are designed for patients who have reached mature proportions. For this reason, eligible candidates for facial implants include people in the late stages of adolescence and older. To determine if the implantation procedure is right for your face, please contact Younai Plastic Surgery. 
Personal Consultation in Los Angeles
Dr. Younai wants to help you put your best face forward! To begin the process, book some face time at either our Beverly Hills office or our West Hollywood location. The consultation begins with a simple conversation. Tell us what you want and ask us how we can help. Please bring your medical records so that we can get a complete picture of your wellness history.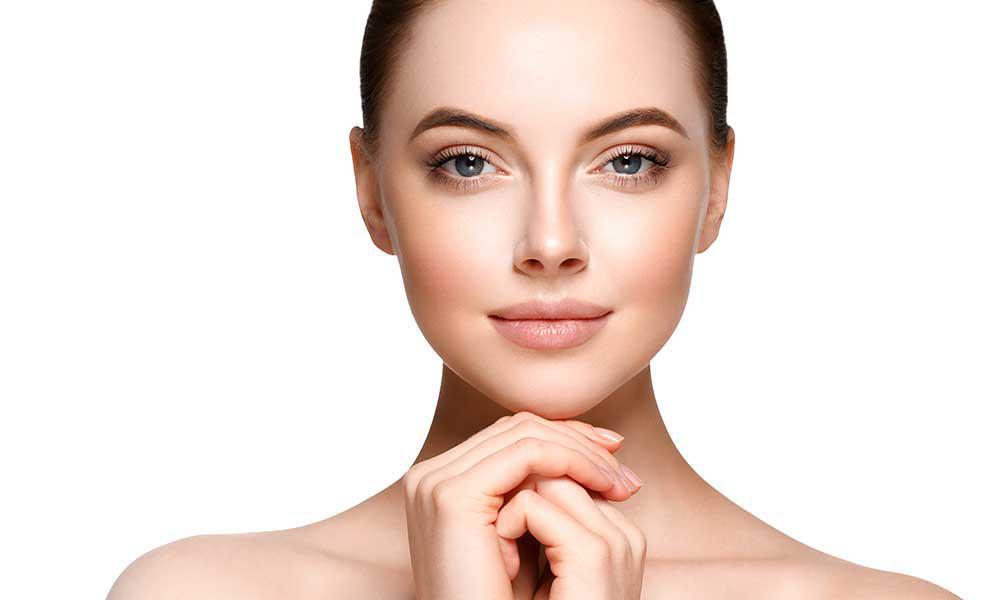 Speaking of pictures, we may snap some photos of your current look during the consultation process. Together, we can assess your facial structure, discuss your aesthetic goals, and create a strategy to get from Point A to Point YOU.
If you are not currently in the Los Angeles, vicinity, don't worry. We cater to many patients who travel from thousands of miles away to see Dr. Younai. Visit our Out-of-Towners page and call 310-275-1971 for help arranging your visit. Safe travels!
Preparation
Before any surgical procedure, it is a great idea to quit smoking. To further promote optimal circulation, you should also stop taking aspirin and other blood-thinning medications in the two weeks leading up to the date of your facial implant surgery. Please arrange for a loved one to drive you to and from our facility. Consider this person your personal caregiver for the day. He or she can help you follow the doctor's specific instructions closely. Every face is unique, so your preparation protocol will be tailored to you and your aesthetic journey.
Procedure
From the moment you arrive for your implantation, our attentive team is at your disposal. Ask questions and get comfortable! On the topic of comfort, you will receive the proper anesthesia to ensure smooth sailing for your surgery.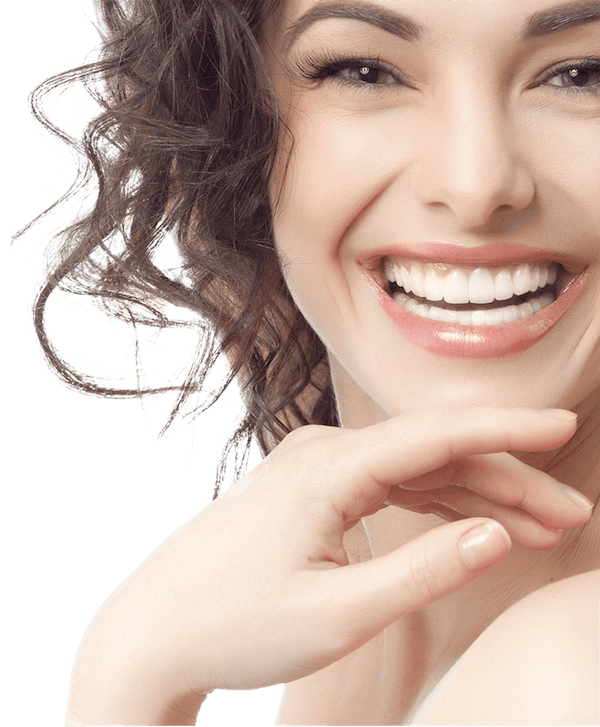 Once you are thoroughly relaxed, the doctor will make gentle incisions to facilitate the implant procedure. These are usually placed inside the mouth to hide them from everyday view, but they may also occur under the chin or beneath the lower eyelid, depending on the nature of your procedure.
Once the incisions are made, the implant can be carefully positioned in its new home. Implants are usually made from safe, medical-grade silicone compounds, but may also consist of mesh or porous materials.[1] After the implant is placed, the surgeon will carefully suture the incision closed so that you can begin the healing process.
Recovery
Immediately following your surgery, a medical professional will monitor your progress. You may notice bandages on or around the incision site(s); you and your appointed caregiver will be instructed how to keep the area clean and dressed.
Please take any prescribed medications as directed. You will be asked to return for a follow-up visit so we can continue to track your recovery and celebrate your success! Healing times vary from patient to patient and procedure to procedure. Do not rush the process. Great results are worth the wait!
Amazing Results
Dr. Younai does not merely treat a body part or conduct a single procedure. He cares for each patient holistically. Facial implants are just one part of a larger equation and Dr. Younai wants it all to add up to fabulous! To experience testimonials from other satisfied patients, please visit our rave reviews page.
Complementary Procedures
Facial implants can raise your perspective and lift your look! But if you have excess skin that needs to be addressed, then you should consider a Facelift. The lift will address lax skin while the implants do the work of adding volume, which makes the two procedures perfect companions to one another.[2]
When excess fat is an issue for you, then Liposuction may be a great option. Dr. Younai can remove unwanted fat cells from your "problem areas" through reverse vacuum pressure. As he maneuvers the liposuction wand across the target region, Dr. Younai contours as he goes. To put the removed fat stores to great use, Facial Fat Grafting is a marvelous choice. The harvested lipids are purified and then injected back into your face to plump up your look. These fat grafts can be done in addition to or instead of facial implants.
You can discuss your many magnificent options with our knowledgeable staff during your comprehensive consultation.
FAQ
What do facial implants cost in Los Angeles?
The price of a procedure depends on many variables. To get an estimated cost range, and to learn about the credit options available to you, please visit our financing page. If you have any questions, we are always eager to answer them. Please call 310-275-1971 for more details.
Are facial implants safe?
Facial implantation is a delicate and complicated procedure. You must be confident in your surgeon's experience and skills before considering receiving facial implants. Dr. Sean Younai is a board-certified plastic surgeon who has risen to the top of the most competitive cosmetic market on earth: Beverly Hills. To reap the benefits of Dr. Younai's many years of expertise, consider booking a consultation with the very best aesthetic surgeon in California.
References
Sclafani A.P., Romo T. III. (2000). Biology and Chemistry of Facial Implants. Facial Plastic Surgery. 16(1): 003-006 DOI: 10.1055/s-2000-12570
Kridel, R., Patel, S. (2017). Cheek and Chin Implants to Enhance Facelift Results. Facial Plastic Surgery. 33(03): 279-284. DOI: 10.1055/s-0037-1598055