Tummy Tuck Basics
Consultations offered at our two convenient locations in Beverly Hills and Los Angeles, CA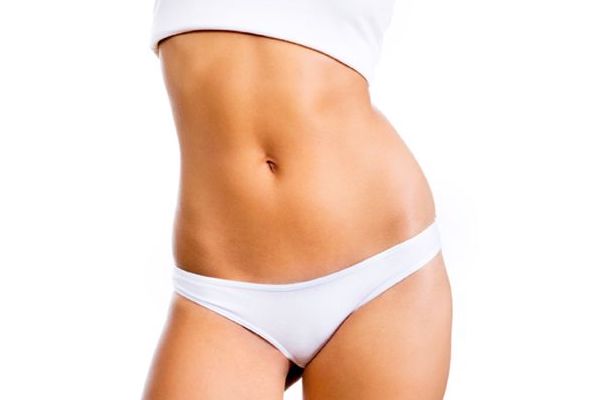 A firm, flat abdomen is attractive and appealing. It is a hallmark of fitness and youthfulness and makes clothing look and fit better. A smooth, tight, toned belly and can dramatically affect overall appearance, as well as increasing self-confidence.
Unfortunately, a flat, smooth belly is not always easy to achieve. Pregnancy, significant weight loss, and the process of aging can leave you with stretched abdominal muscles, loose, hanging skin around the midsection, and a belly that protrudes despite even the most dedicated fitness efforts.
Dr. Sean Younai performs tummy tuck procedures in Los Angeles to tighten and reshape the abdomen and create a more aesthetically pleasing appearance.
What Is A Tummy Tuck?
Technically known as abdominoplasty, a tummy tuck is a plastic surgery procedure that removes excess fat and skin and restores stretched or separated abdominal muscles to create a flatter, firmer, smoother abdominal profile. This procedure can refine abdominal contours when diet and exercise are unable to rid the area of excess fat and skin or resolve a protruding abdomen. Dr. Younai tailors each tummy tuck procedure to address each individual patient's condition.
Who Is A Good Candidate For A Tummy Tuck?
The best candidates for a tummy tuck are near an ideal body weight. Patients decide to undergo this procedure for several personal and aesthetic reasons, including:
A belly that protrudes and lacks tone, even after exercise and weight loss
Abdominal skin and muscles that are stretched and sagging after pregnancy
Loose, excess skin around in the abdomen left after significant weight loss
Abdominal muscles that have weakened with aging, leading to an unsightly protruding tummy area
How Is A Tummy Tuck Performed?
This procedure is typically performed under general anesthesia or intravenous sedation. Dr. Younai offers a range of tummy procedures, based upon the needs of the individual patient. Some patients may only require what is termed a "mini tummy tuck," a less invasive procedure for men and women with good muscle tone who want to get rid of unwanted fat and skin below the waistline.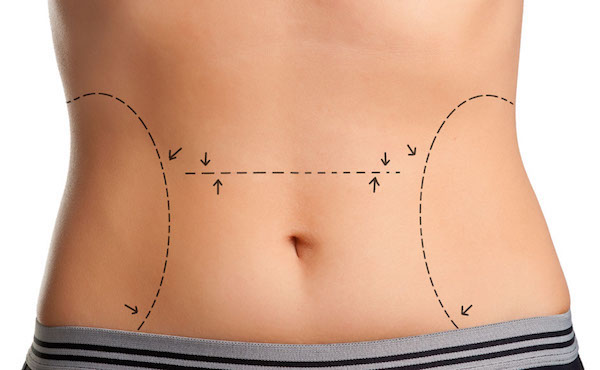 For a full tummy tuck procedure, an incision is made, horizontally oriented, in the area between the public hairline and the navel. The amount of excess skin determines the shape and length of the incision. For some patients, a second incision may be needed around the navel to remove excess skin in the upper abdomen.
Weakened abdominal muscles that are loose or split are repaired through the incision. Excess skin is removed, and the incision is closed with sutures. A new opening is created for the belly button, which is sutured into place.
What Is Recovery Like After A Tummy Tuck?
Recovery after a tummy tuck will depend on the type of tummy performed and the techniques used in the procedure. A mini tummy tuck has an easier recovery in a shorter time than a full tummy tuck procedure. Depending on the type of work they do, most patients can return to work and normal activities in approximately 10 to 14 days after surgery, although strenuous activities should be avoided throughout the full healing period of 6 to 8 weeks.
Patients can expect more downtime after a standard tummy tuck.
It is a good idea to prepare for your recovery in advance of the procedure. Arrange for a friend or family member to drive you home after surgery and make sure you have the supplies you need on hand, including compression garments, bandages, pain medications, and easy-to-prepare, healthy foods, along with plenty of liquids.
Make arrangements for another person to stay with you for the first few days after the procedure. It can make all the difference to have someone there to prepare your meals and provide the assistance you need in the early stages of healing.
Types Of Tummy Tucks
Dr. Sean Younai has performed thousands of tummy tuck procedures in Los Angeles. Each surgical plan is custom-tailored to address the individual patient's needs.
After Pregnancy Tummy Tuck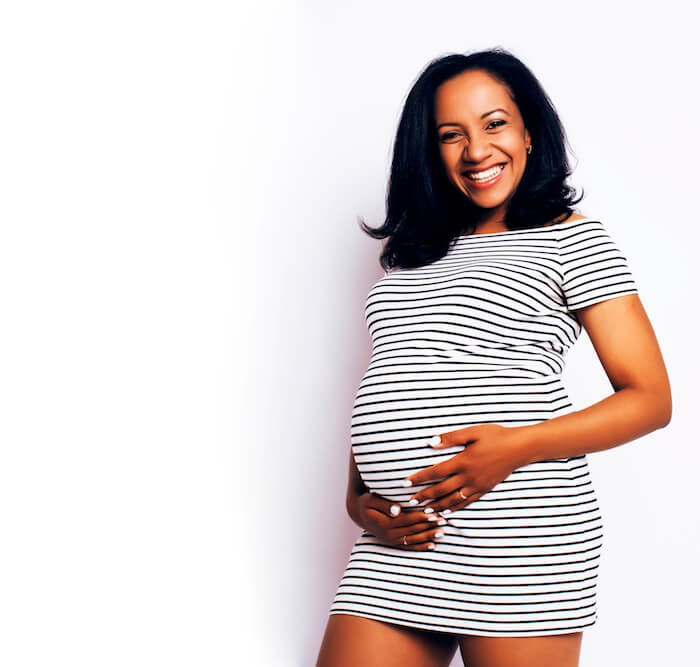 Becoming a mother is an incomparable, fulfilling experience, but it can take a terrible toll on the body. Many women have loose, sagging skin on the belly, stretch marks, and stretched or separated abdominal muscles after pregnancy and childbirth. Exercise can help, but it seldom completely corrects the problem.
In such cases, a tummy tuck is needed to help return her body to a firmer, tighter pre-pregnancy condition. A standard tummy tuck is performed to tighten the muscles and remove excess fat and skin. Dr. Younai places the incision as low as possible so your surgical scar will be hidden and you can still wear a bikini. Many stretch marks can be improved in appearance with this procedure.
A tummy tuck is an important part of Dr. Younai's popular mommy makeover.
This procedure typically combines a standard tummy tuck with a breast lift and/or breast augmentation. The tummy tuck tightens and repairs stretched or separated abdominal muscles, removes stubborn residual fat, and trims away excess skin, along with stretch marks in the lower abdomen located on the skin that is removed.
After Weight Loss Tummy Tuck
The abdomen is an area that is difficult to tone after significant weight loss. The more weight is lost, the more sagging skin, tissue, and fat remains, creating an unsightly drooping area. After weight loss has stabilized, Dr. Younai can perform a tummy tuck procedure to create smoother abdominal skin and flatter, firmer abs.
For patients who have significant sagging after massive weight loss, Dr. Younai can perform high tension abdominoplasty. This procedure repairs the stress on the internal muscles caused by excess weight, removes loose skin and many stretch marks left on the abdomen, and lifting and tightening the buttocks and thighs.
Female Tummy Tuck
Most women who have a tummy tuck procedure do so to correct the effects of pregnancy or weight loss. Both pregnancy and excess weight can cause slackness in the underlying abdominal muscles and cause the skin on the tummy area to become stretched and hanging below the navel. A standard tummy tuck is designed to tighten the muscles and remove excess, sagging skin.
Male Tummy Tuck
The belly is one of the most troublesome areas for men.
Men have abdominoplasty to look as good as they feel and to stay competitive socially and professionally. A tummy tuck may be the final step to achieving a toned, flat midsection for men who live with a protruding belly, even with diet and exercise, or have lost a significant amount of weight and are left with excess fat and skin in the abdominal region.
A standard tummy tuck tightens the abdominal muscles and removes folds of excess skin. Pockets of remaining fat may also be removed to create a smoother, tauter, more athletic-looking result.
Mini Tummy Tuck
In this technique, Dr. Younai removes the pouch of excess fat and skin below the navel, but the muscles structure is not tightened. A mini tummy tuck is recommended for men and women with good muscle tone who want to reduce excess loose skin and unwanted fat in the lower abdomen. It is less invasive with a quicker recovery and requires a much smaller incision than a standard tummy tuck.
Plus Size Tummy Tuck
A plus size tummy tuck can be performed after massive weight loss or on patients of substantial weight if they are in good health and weight is stabilized. For plus size patients, Dr. Younai may recommend a high tension tummy tuck. When performed on larger people, this procedure can:
Flatten and tighten the abdomen
Tighten the abdominal wall
Lift and tighten the buttocks and thighs
Remove many stretch marks along with loose skin
African American Tummy Tuck
African American women may differ from Caucasian women in their cosmetic goals. Many African American ladies want a flat tummy, but they also want a tummy tuck procedure that preserves their curves. Dr. Younai can perform an extended tummy tuck procedure that removes excess fat from the hips and back to accentuate the waist and accent the curves.
Liposuction With Tummy Tuck
Liposuction may be performed in combination with a tummy tuck for patients who have excess fat in the midsection. However, for safety reasons, it should not be performed on the abdomen in the same procedure. Liposuction can be safely performed on the hips and thighs in combination with a tummy tuck.
Revision Tummy Tuck
Dr. Sean Younai has become the Los Angeles surgeon patients go to when they are dissatisfied with the results of a prior tummy tuck. Revision tummy tuck surgery is more difficult to perform than the original procedure. It requires a board-certified plastic surgeon with a high level of precision and skill.
In revision tummy tuck procedures, Dr. Younai repairs:
Incision scars that were placed too high and are not covered by underwear or a bikini
Wounds that did not heal well
A belly button that is too large or in an unnatural location
Unsightly bulges or protrusions in the abdomen
Top Surgeon For Tummy Tuck Procedures
Dr. Sean Younai is a board-certified plastic surgeon who is dedicated to surgical excellence and well-known for his artistry and skillful placement of incisions to minimize visible scarring in tummy tuck procedures. Stretched skin and muscles due to pregnancy, weight loss, or aging often cannot shrink back into place with diet and exercise alone.
Schedule a consultation with Dr. Younai for an individually-tailored tummy tuck in Los Angeles.