Mini Facelift
Consultations offered at our two convenient locations in Beverly Hills and Los Angeles, CA
A mini facelift, also known as a limited incision facelift, is a less invasive alternative to a traditional facelift. It is ideal for patients who are beginning to experience sagging skin and wrinkles but are not yet ready for a more extensive procedure. Because the procedure is less invasive, it also comes with a shorter recovery time. If you are aging before your years, a mini facelift can help you regain a more youthful appearance.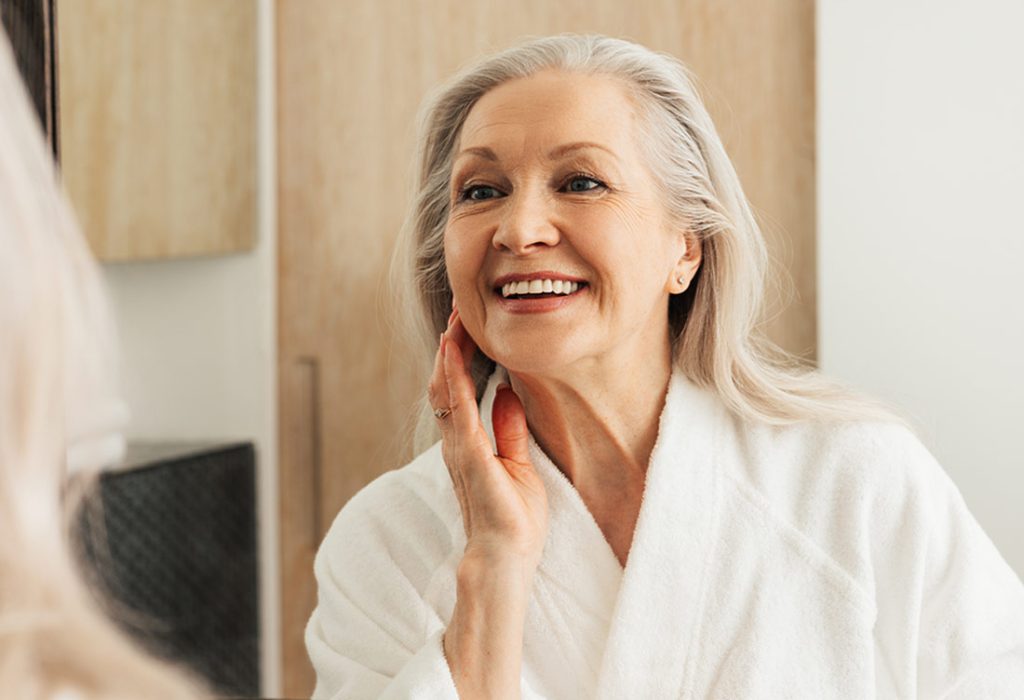 Dr. Sean Younai is a board-certified plastic surgeon who offers mini facelifts to patients in Beverly Hills, CA. He has helped many men and women achieve a more youthful appearance with this procedure, and he can help you too. To learn more about how Dr. Younai helps his patients look and feel their best, contact our office today. Call (310) 275-1971 for our Beverly Hills or West Hollywood location or fill out this form to schedule a consultation.
What is a Mini Facelift?
A mini facelift is a less invasive alternative to a traditional facelift. Often, patients need a middle ground between a traditional facelift and skin tightening procedures such as laser resurfacing or chemical peels; this is what a mini facelift can provide.The mini facelift can help to improve the appearance of the following signs of aging.
Sagging skin
Fine lines and wrinkles
Jowls
Shifting facial features
The mini facelift is the perfect option for younger patients who are beginning to experience the signs of aging.
The Aging Face
There are two ways in which our faces age: intrinsically and extrinsically. Intrinsic aging happens at a cellular level. For example, mitochondrial aging is a process that causes our cells to start to break down and not work as well as they used to. Other intrinsic factors include the following.
Decreased hormone levels
Cellular waste buildup
Damage from free radicals
Gene mutation accumulation
In contrast, extrinsic aging is initiated by external elements, for example:
Furthermore, anatomical changes that occur over time result in an aged appearance. We see a decrease in collagen and elastin production, and facial fat increases in some areas, and decreases in others.
What are the Benefits of a Mini Facelift?
The procedure can help patients to achieve a more youthful appearance without the need for more extensive surgery. Other benefits of the mini facelift include:
Shorter recovery time
Minimal scarring
Natural-looking results
When you choose an experienced surgeon like Dr. Younai, you ensure that you will achieve the best possible results from your mini facelift. From the way he is able to conceal your incisions to how he skillfully elevates and tightens the skin, Dr. Younai will create a subtle, refreshed appearance that is never "overdone" and doesn't scream "facelift!"
Ideal Candidates for a Mini Facelift
When you look in the mirror do you see an otherwise youthful face aside from a few key areas? If you are beginning to see sagging skin, wrinkles, or jowls but don't feel ready for a full facelift, you may be an ideal candidate for a mini facelift. Patients in good physical health with realistic expectations are typically the best candidates for this procedure.
A mini facelift can help to improve your appearance but you may still see some wrinkles in areas not affected by the surgery, such as the forehead. Dr. Younai will let you know the results you can expect to see during your consultation and may recommend additional supportive procedures to complete your facial rejuvenation.
Nobody should fixate on their aging features. So if you are ready to make lasting improvements and get on with your life, you are ready to schedule a consultation with Dr. Younai.
Personal Consultation
During your consultation, Dr. Younai will discuss your goals for treatment and perform a physical examination. He will assess your skin elasticity and facial structure to determine if you are a good candidate for a mini facelift. After this, Dr. Younai will create a personalized treatment plan for you if the procedure is a good fit. This plan will take into account your unique case and anatomy to ensure that you get the best possible results.
Can't travel to Beverly Hills? Find out about our virtual consultation options here. We offer convenient locations in Beverly Hills and West Hollywood, CA. Call (310) 275-1971 for either location or fill out this form.
Preparing for a Mini Facelift in Los Angeles
Although it is a less involved procedure than a full facelift, the mini facelift is still a surgery that requires good preparation to achieve the best results and to minimize complications. To prepare for your surgery:
Quit smoking: Smoking can cause complications during and after surgery, and can prolong the healing process. If you smoke, you will need to quit at least two weeks before your surgery and refrain from smoking for at least two weeks after.
Avoid blood thinners: Blood thinners can increase your risk of bleeding during surgery. If you take blood thinners, you will need to stop taking them at least two weeks before your surgery. You may also need to refrain from taking NSAID medications such as aspirin and ibuprofen.
Get plenty of rest: It is important that you rest well before your surgery. In particular, get a good night's sleep the night before. This will help your body to heal well in the days and weeks that follow.
Eat healthily: Eating a healthy, nutrient-rich diet will provide the energy your body needs to heal properly after surgery.
To aid your recovery, you should prepare the following ahead of time:
Arrange a ride home after surgery: You will not be able to drive yourself home after your surgery.
Ask for help: Arrange for someone to stay with you for at least the first 24 hours after surgery.
Take care of household chores: Before your surgery, you should take care of anything around the house.
Prepare your meals: Have meals pre-made; this will help you to avoid having to cook for the first few days.
Create a recovery area: You should create a recovery area in your home before your surgery. This area should be comfortable and have everything you need to recover properly.
What to Expect During Your Procedure
A mini facelift is performed using small incisions that are well or completely hidden. [2] By making incisions in your hairline, Dr. Younai can access the underlying musculature without leaving visible scars. Placing incisions here addresses the mid-face and the eyes, which may help to eliminate crows feet and sagging cheeks. Dr. Younai can also make a small, well-hidden incision around the ear, or periorbitally, which can address the skin of the neck and jawline.
After making the incisions, Dr. Younai will tighten the skin and remove the excess tissue, as well as tighten loose muscles. This lifts the face back to a more youthful position with natural-looking results. Finally, your incisions will be closed and we will monitor you closely to make sure that you are recovering properly before sending you home.
Recovering From Surgery
After your mini facelift, you will need to take it easy for the first few days. You will already have scheduled time off work to rest and your home will be suitably arranged for your convalescence. A trusted adult should stay with you for the first 24 hours.
You will have some swelling and bruising after your surgery, but this will subside within a week or two. It is important you start walking around as soon as possible after your mini facelift. Walking helps to increase circulation and prevents blood clots from forming. It is not unusual to feel a little down during this time. As you continue to heal, you will see your new, youthful face reveal itself, which will help you keep a positive outlook during recovery.
As always, if you have questions, give us a call at (310) 275-1971 – we're here for you!
What are the Results of a Mini Facelift in Beverly Hills?
Most patients do not see immediate improvements after surgery because of the swelling and bruising. As a result, it can take up to six weeks to see your final results.
Mini facelift results are long-lasting, but they are not permanent. Over time, the aging process will continue, and you may eventually need another procedure to maintain your results. You can help to prolong your results by creating a protective skincare routine including hydration, sunscreen, and avoiding smoking.
Are you thinking about getting a facelift? By scheduling a consultation now, you can learn more information regarding the mini facelift and how it might be perfect for you.
Corresponding & Complementary Procedures
The mini facelift is a safe and effective way to achieve a more youthful appearance with minimal scarring. But your facial rejuvenation doesn't have to end there. During your consultation, Dr. Younai may recommend procedures like an Eyelid Lift or Facial Implants to enhance the results of your mini facelift. The goal is the ideal proportions of a beautiful face and Dr. Younai knows how to get you there. 
Cost of a Mini Facelift in Los Angeles
The cost of a mini facelift in Beverly Hills, West Hollywood, and the greater Los Angeles area can vary depending on the extent of work being performed. It includes the surgeon's fee, facility fee, and anesthesia fee. At our office in Beverly Hills, we are happy to discuss your unique requirements and provide an estimate at your consultation. Call (310) 275-1971 to speak with our scheduling coordinator and set up your appointment today!
Find out more about the mini facelift and other plastic surgery procedures from Dr. Younai by reading his blog.
References
Kim BJ, Choi JH, Lee Y. Development of Facial Rejuvenation Procedures: Thirty Years of Clinical Experience with Face Lifts. Archives of Plastic Surgery. 2015;42(5):521-531. doi:10.5999/aps.2015.42.5.521
​​Garza-Pineda O, Salazar-Lozano A, Castro-Govea Y. Mini-Temporal and Perilobular Approach to Facelift: Mini-TAPA-Facelift. Facial Plastic Surgery. 2013;29(03):244-252. doi:10.1055/s-0033-1347009