Mini Tummy Tuck
Consultations offered at our two convenient locations in Beverly Hills and Los Angeles, CA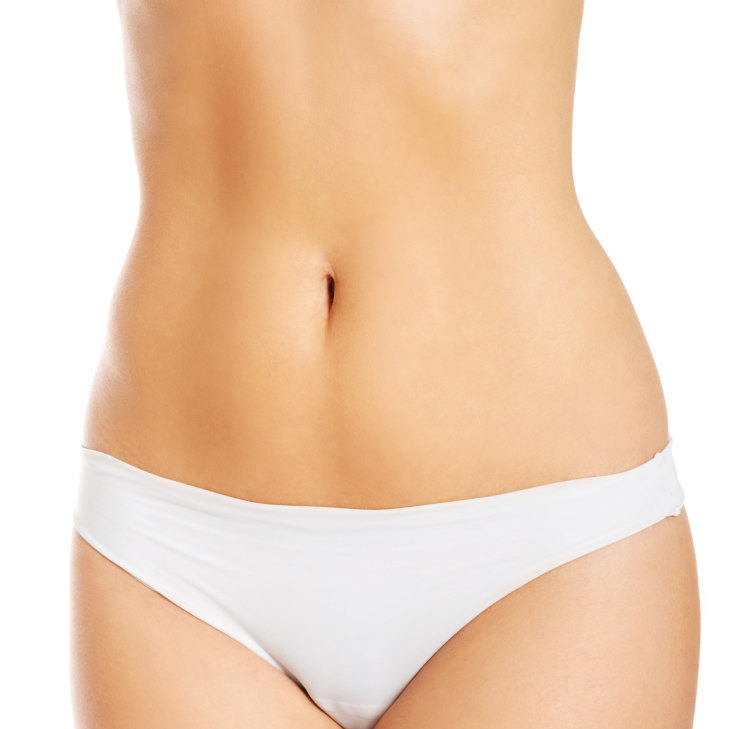 For women with a small pouch of fat and excess skin located below the navel, a mini tummy tuck, or partial abdominoplasty, can restore a formerly flat tummy in about an hour.
Beverly Hills tummy tuck surgeon, Dr. Sean Younai treats many women with post-pregnancy abdominal sagging or sagging caused by weight loss.
A mini tummy tuck in Beverly Hills and Los Angeles is less invasive than a full tummy tuck and is suitable for women or men with good muscle tone who just want to rid themselves of the pad of fat below the waistline.
Benefits Of A Mini Tummy Tuck
The mini tummy tuck procedure isn't as extensive as a full abdominoplasty. Some benefits include:
It can be completed in 1 hour of surgery rather than the 4 hours a full procedure requires
There is a shorter recovery than for a full tummy tuck
It can be done with a local anesthetic and IV sedation
The incision is much smaller, about the size of a C-section incision
The incision is located very low, just above the pubic hairline, and runs the width of the pubic bone
The scar is very difficult to see after it fully heals and is well concealed beneath a bathing suit or underwear
There is no need to reposition the belly button, so it remains in the natural position
Some stretch marks will be removed with the excess skin, further improving the appearance of the abdomen
Before and After Photos
Mini Vs. Full Tummy Tuck
Dr. Younai examines each patient to determine the least invasive method he needs to use to achieve the look that the patient is striving for. In patients with minimal excess skin and good abdominal muscles, a mini tummy tuck will be sufficient. Patients with significant excess skin and who need their abdominal muscles tightened, require a full tummy tuck.
Tummy Tuck Slideshow
Candidates For A Mini Tummy Tuck
Candidates for a mini tummy tuck have a small amount of excess skin and fat in the lower abdomen and good muscle tone. A mini abdominoplasty is less extensive than the full procedure. It does not require extensive tightening of the abdominal skin so it can be combined with liposuction as needed.
For patients wanting a mini tummy tuck in Beverly Hills, make sure you know the benefits of a full and a mini tummy tuck, so as to choose the best procedure for you.
Shorter Recovery
Recovery from a mini tummy tuck is abbreviated considerably compared to an abdominoplasty. Patients can get back to normal daily activities such as driving and working in about 10 to 14 days, depending on the type of work they do.
The healing process takes 6 to 8 weeks and strenuous activity should be very limited during this period.
Dr. Younai's patients are fully supported during this period by the medical team. Any questions or concerns that patients have are fully and quickly answered.
Achieving a flat tummy is a relatively simple procedure for those who only have a small amount of excess skin and fat in the lower part of the abdomen. Dr. Younai, who delivers among the highest quality mini tummy tuck Los Angeles and Beverly Hills have to offer, is delighted to meet new patients and show them that their dreams can become a reality.
His initial consultations take about an hour to ensure that those considering a mini or standard tummy tuck in Los Angeles are given enough information to allow them to make the right decision.
Schedule A Consultation With Dr. Younai
Call us at 818.386.1222, or schedule an appointment online.