Breast Reduction
Consultations offered at our two convenient locations in Beverly Hills and Los Angeles, CA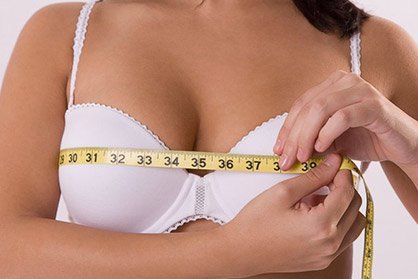 Breast reduction is a surgical technique that removes skin tissue and fat to contour the breast to a more manageable size for the patient's body. The goal of surgery is to provide an ideal proportion between the breasts and the patient's frame. To accomplish this, surgeons reposition the nipple, remove the excess connective & supporting tissue, and tailor the skin to fit the new shape.[1] Women will often seek breast reduction surgery to relieve back, neck & shoulder pain, avoid unwanted attention, and increase their self-confidence. Multiple studies have confirmed breast reduction surgery significantly improves patient's self-esteem and quality of life.[2]
Dr. Sean Younai MD removes the skin and fat tissue from the lower portion of the breasts to reduce their size. The breast's upper part is lifted and will remain in place to preserve the breasts' full, perky appearance and maintain the effect of cleavage
Through his practices in Beverly Hills and West Hollywood, Dr. Younai has helped women look and feel their best through his technical and artistic skills.
Click here, or call now at (424) 407-1117 to schedule your breast reduction consultation.
Be sure to also check Dr. Younai out on Facebook and Youtube.
About Breast Reduction
Why Receive a Breast Reduction?
Women of all ages have looked for a solution to their frustratingly prominent larger breasts. The benefits of a breast reduction include but are not limited to:
Better fitting clothing
Relief from back pain
Improved comfort during physical activity
Restored confidence in your appearance
Before and After Photos
Breast Reduction Candidates
Ideal candidates for breast reduction surgery are women who are at a stable weight, in overall good health, and free of pre-existing conditions that could interfere with their body's ability to heal after surgery.
Schedule your consultation with Dr. Younai to see if you are indeed a candidate for surgery.
To qualify for breast reduction, your breasts must have finished developing. If you are breastfeeding or anticipate having more children, speak to Dr. Younai about when it will be best for you to undergo surgery.
Candidates must be willing to discontinue smoking for at least three weeks before and three weeks after their breast reduction surgery.
Whether you suffer from chronic pain or are just looking to balance your physique, a breast reduction may be the choice for you.
Candidates should not seek breast reduction surgery if they are 50 and older. Advanced age impairs breast reduction outcomes, increases the risk of infection, and may negatively impact wound healing. Hormonal deficiency may partially account for this finding.[3]
Consultation
The past three decades have seen a reexamination of breast reduction techniques to improve results and minimize complications. With these new procedures, the plastic surgeon now has a variety of different techniques that can be offered for reducing the breast. Strategically applying the concepts inherent in these procedures to the correct patient can provide outstanding results with few complications.[4] You will be able to go over these various techniques and methods during your appointment with Dr. Younai.
If Dr. Younai believes you will achieve your desired results with an alternative or additional procedure, he will share his professional recommendation with you.
During your consultation, Dr. Younai will examine you and discuss your goals and expectations for your breasts. Dr. Younai will also take photos to help with the creation of your treatment plan.
Any cosmetic decision is exciting but should be made with confidence; to enable you to make informed decisions, we make sure every patient has access to as much information as possible before they undergo their breast reduction. Dr. Younai will be happy to answer any questions you may have about breast reduction surgery during the consultation.
The Procedure
Breast reduction surgery usually lasts between 3-5 hours. You will be under general anesthesia. In most cases, you'll be able to leave the hospital and return home on the day of surgery.
During the procedure, Dr. Younai will remove:
Excess skin
Excess glandular tissue
Fat
Afterward, Dr. Younai repositions the nipple and areola higher up on the breast. If desired, Dr. Younai may also reduce the size of the nipple.
Recovery
All patients receive personalized recovery instructions to help them enjoy the shortest, most comfortable recovery possible after surgery.
Healing times can vary slightly based on each patient's healing profile. You will return to Dr. Younai's practice over the weeks following your procedure for follow-up appointments to ensure an ideal recovery.
Results
A 2012 study confirmed positive outcomes after breast reduction surgery. Over 95% of the patients surveyed were satisfied and would do it again. The study demonstrated improvement of patients' quality of life regardless of the amount of breast tissue removed. Furthermore, it suggests that the size and weight of the patient had no impact on the outcome.[5]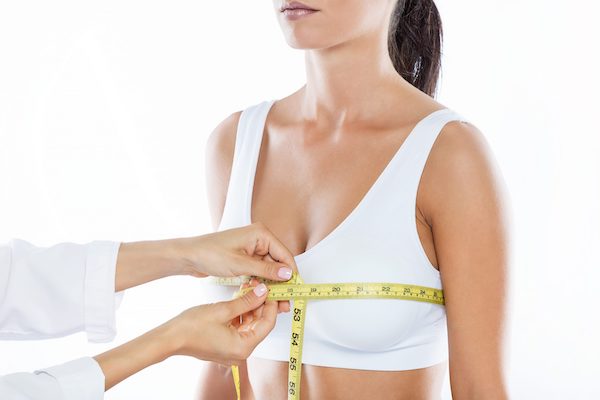 Post-procedure swelling is normal and will continue to subside over the following weeks. The breast tissue will become softer and settle into place within six to eight weeks of surgery.
The changes made during surgery will be permanent! Your new breasts will be lighter, attractively shaped, and more proportionate to your frame.
Future events such as weight gain, weight loss, and pregnancy can all impact the shape accomplished during breast reduction surgery. Candidates who maintain a stable weight and do not intend to grow their families will enjoy their breast reduction results for years. 
Complementary Procedures
Facelift
A facelift is a surgical procedure that reduces wrinkles, fine lines, and sagging skin by removing excess tissue, tightening the underlying muscle, and gently redraping the overlying skin.
Liposuction
Liposuction is a fat removal technique in which stubborn, problematic fatty areas get suctioned out of a specially engineered hollowed-out needle called a cannula. This procedure is excellent for people who can't seem to get rid of fat through diet and exercise.
Tummy Tuck
A tummy tuck is a surgical procedure that aims to provide contour to the abdomen. Surgeons remove excess skin and fat from the patient's lower and middle abdomen and tighten the abdominal wall muscles and connective tissues. This procedure is ideal for patients with excess skin and tissue around the stomach in addition to any excess fat.
FAQs
How much breast tissue do I need to remove to get rid of back pain?
Often, the best size for women seeking breast reduction surgery is a full C or a D cup. 
Is breast reduction safe?
Breast reduction is a safe, popular, FDA-approved procedure designed to remove breast tissue and relieve the physical strain that larger breasts can put on the body. Side effects of the procedure can include bruising and swelling, but these will subside with time.
Is breast reduction surgery painful?
Anesthesia will be administered during surgery, but you should anticipate feeling sore for two to three days following surgery. You will be prescribed pain medication, and Dr. Younai may advise placing ice packs over treated areas to help with pain and swelling. If pain lasts longer than a few days or becomes unbearable, contact your doctor immediately.
Will I have a scar?
Breast reduction can leave a scar on the breast from the nipple to under the fold of the breast. Dr. Younai will provide personalized instructions to care for your incisions as they heal and minimize any scarring. The procedure can reduce sensation in the nipples, though Dr. Younai takes care to avoid this. Breast reduction can also impact a woman's ability to breastfeed. 
Can men get breast reduction surgery?
Yes, men can get breast reduction surgery. Men with enlarged, fatty pectorals often suffer from a condition called gynecomastia, colloquially referred to as "man boobs." Thankfully, Dr. Younai provides male breast reduction surgery for men looking to streamline their chest.
How much does breast reduction surgery cost? 
The price of your breast reduction surgery will depend on the details of your customized surgical plan. The extent of work you would like done, including the amount of tissue you would like to remove, will impact the price of your breast reduction surgery. Once you have completed your private consultation, you will receive a cost breakdown that reflects your personalized plan's details. 
References