Breast Reduction
Consultations offered at our two convenient locations in Beverly Hills and Los Angeles, CA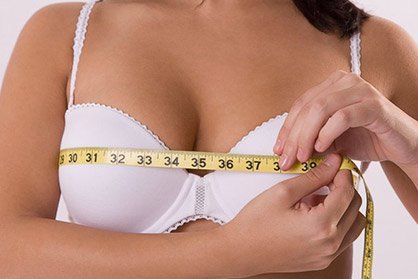 There are a number of reasons a woman may develop overly large breasts, including genetics, pregnancy and weight gain. Regardless of the cause, women with extremely large breasts face a number of challenges on a daily basis, including back and shoulder pain, poor posture, sleeping difficulties and problems finding clothes that fit properly.
There is emotional distress that accompanies large breasts as well, including self-consciousness and anxiety.
Fortunately, Dr. Younai's breast reduction surgery offers relief from all of these issues, reducing and reshaping your breasts so they are firmer and more proportionate to the rest of your body. Your breasts will still be full and feminine – they'll just be a more manageable size.
In this way, Dr. Younai dramatically improves both the appearance of your breasts and your feelings of self worth with among the finest breast reduction Los Angeles offers.
How Is A Breast Reduction Performed?
To begin your breast reduction, Dr. Younai will administer general anesthesia to ensure your comfort and safety. He will then make three small incisions: one around the areola, one from the bottom of the areola to underneath the breast crease, and one underneath the breast fold. Through those openings, Dr. Younai will remove excess skin, fat and tissue to achieve the precise breast size you desire.
He will then adjust the nipple and areola so they are at a more youthful position, before artfully re-contouring the breast and closing the incisions to minimize any scarring.
After surgery, your results will be apparent immediately and should continue to improve as you progress through the healing process, ultimately revealing smaller, lighter and more beautiful breasts.
In addition to performing surgery at his Beverly Hills location, for your convenience he also performs breast reduction in Bakersfield and Encino.
Before and After Photos
How Long Will The Results Last?
The final results of your breast reduction are largely dependent on the skill of your surgeon. With that said, as long as your procedure was performed correctly by a board-certified plastic surgeon, like Dr. Younai, your breast reduction results will be permanent. However, your breasts may become large again or change their shape due to pregnancy, weight gain or weight loss, so it's important to remain at a stable weight if you want to maintain your beautiful results.
Concerned About Scars?
While the majority of the incision will be beneath the breast and out of sight, there will be some visible evidence of breast reduction surgery.
Women with large breasts suffer from back pain, possibly psychological stress and the frustration of shopping for clothing that is flattering. They are understandably concerned about the appearance of the resulting scars following their breast reduction surgery.
Dr. Younai is a board certified plastic surgeon with thousands of procedures to his credit. He personally closes each incision with a specialized multi-layered technique that distributes pressure evenly over the surgical site. After healing is completed his painstaking method of incision closure results in among the best breast reduction Beverly Hills can provide.
His patients are delighted with their results enjoying a lighter and slimmer breast profile with virtually invisible scars after full healing.
The pattern of the incisions to be used is a decision best made by Dr. Younai who has the experience to know how to obtain the best overall outcome for his patient. Depending on the amount of breast reduction required, the incision pattern will be planned to obtain the most aesthetic breast reduction Los Angeles patients could hope for. Incision placement and closure are the keystones to aesthetic and beautiful plastic surgery results; qualities that Dr. Younai has in abundance.
Recovery
For the first few days of your initial recovery period, it's a good idea to have a friend or family member stay with you to ensure your comfort. You can expect to experience some swelling and pain in the area, though it should be manageable with your prescribed pain medication from Dr. Younai.
You will need to minimize physical activity for the first two weeks after surgery and avoid heavy lifting for up to four weeks. In most cases, you will be able to resume all of your normal activities eight weeks after surgery, although Dr. Younai will offer more specific guidance during your post-operative appointments.
Once you have resumed your normal daily routine, you can look forward to enjoying life without the constant pain, discomfort and other challenges you experienced as a result of your large breasts.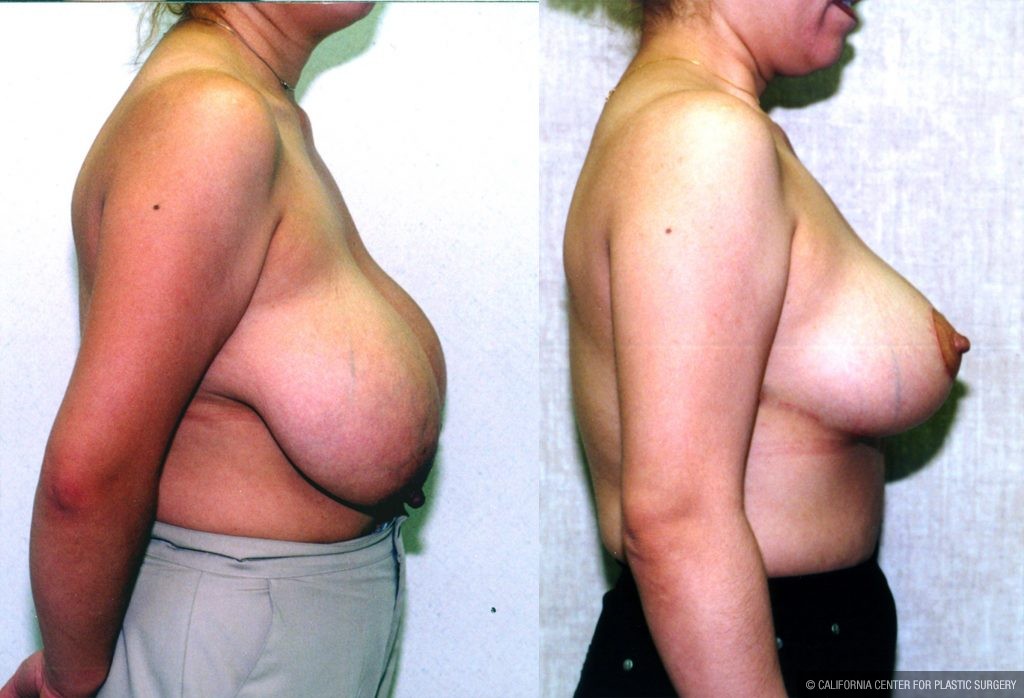 VIEW MORE RESULTS
Am I A Candidate For A Breast Reduction?
As with all of his cosmetic procedures, Dr. Younai determines candidacy for a breast reduction on an individual basis, following a full physical examination and a thorough discussion of your cosmetic needs, goals and desires. With that said, an ideal candidate for among the best breast reduction Beverly Hills has to offer is generally a healthy, non-smoking woman who is bothered by breasts that are too large for her figure. In addition, you may be considered an ideal candidate for a breast reduction if you:
Experience constant backaches, neck aches and skin irritation due to your large breasts.
Have deep grooves on your shoulders from your bra straps.
Suffer from poor posture due to your large breasts.
Have a difficult time finding clothes that fit properly.
Getting Started
Many women feel extremely anxious about undergoing surgery, especially on their breasts. That's why it's important to select a specialist you can trust for your breast reduction – preferably a board-certified plastic surgeon with a proven track record helping women achieve their ideal bodies. With years of experience, countless successful procedures and a reputation for delivering among the best breast reduction Los Angeles has available, few surgeons are more qualified than Dr. Younai to reduce the size of your breasts, creating a lighter and more proportionate overall appearance.
To get started, Dr. Sean Younai invites you to come into the office for a private consultation, at which point you will discuss your cosmetic goals and concerns, and he will create a custom surgical plan designed to achieve the smaller and more manageable breasts you've always wanted.
Schedule A Consultation With Dr. Younai
Call us at 818.386.1222, or schedule an appointment online.