Recovery
Consultations offered at our two convenient locations in Beverly Hills and Los Angeles, CA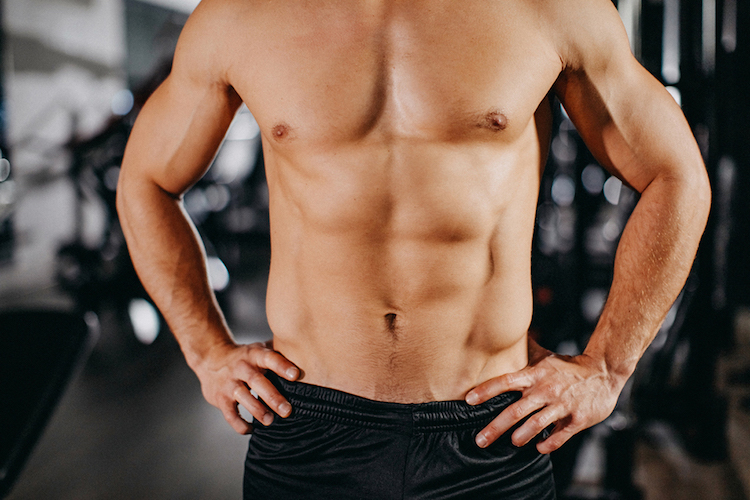 Liposuction recovery is the healing process that begins after a liposuction body contouring procedure. Although liposuction is a minimally invasive procedure, it is still considered surgery. Patients should be prepared to commit to proper rest and recovery. Every patient will have a unique experience because every body heals at its own pace. Additionally, the length of your recovery period after liposuction will depend on the areas treated, and the amount of fat removed.
Proper planning will ensure that your recovery passes quickly and that you will be able to enjoy your breathtaking results as soon as possible! To learn more about liposuction, the recovery process, and find out if you would benefit from liposuction body contouring, schedule a personal consultation with Dr. Sean Younai. Dr. Younai has over 25 years of experience and is one of Beverly Hills' leading specialists in liposuction. Call us at 818.386.1222, or schedule an appointment online.
Before and After Photos
About Liposuction in Beverly Hills
Like other cosmetic procedures, liposuction is customized to the individual patient's needs. Dr. Younai performs several different types of liposuction, and prefers to use the tumescent method. After being introduced in the 1980s, this technique allowed surgeons to safely remove unwanted fat with less damage to the surrounding tissue, less blood loss, and less pain for the patient. (1) Among the liposuction services that Dr. Younai offers are Large Volume Liposuction, SmartLipo, Mini Liposuction, Liposuction Revisions, and Liposuction for Lipedema. Each of these addresses different patient concerns, and has a unique recovery process. Large volume liposuction patients may need to be kept in the hospital overnight to monitor their recovery. Mini liposuction patients can typically return to work the next day. Nevertheless, liposuction requires a carefully monitored recovery process, and swelling may take several weeks to diminish before results can be fully appreciated. Dr. Younai wants to make your liposuction recovery process is as easy as possible.
Dr. Younai and his staff provide each patient with detailed instructions outlining:
Medication dosage and timetables
Instructions on care of the incision sites
Aftercare for the treatment area
Indicators of problems that should immediately be reported to Dr. Younai
Patients are always encouraged to ask any questions so that they fully understand their role in ensuring an uneventful recovery, and beautifully smooth results.
After Anesthesia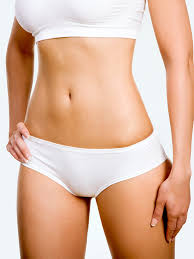 The type of liposuction procedure and the areas being treated determine whether general anesthesia is required, or whether local anesthesia and a sedative are sufficient to keep the patient comfortable during their procedure.
If a general anesthetic is used, patients are monitored in the recovery area by registered nurses until they are stable and ready to return home or to an after-care facility. Patients who have undergone general anesthesia can leave the surgical center within 1 to 3 hours following their liposuction procedure. Dr. Younai uses a local anesthetic in the majority of patients, which allows them to leave the facility as soon as they are able following the treatment. Local anesthesia is quickly becoming preferred by surgeons for cosmetic procedures. The injections of local anesthetic continue to manage the patient's discomfort long after their procedure has finished, and allow them to avoid many of the risks associated with general anesthesia. (2)
Going Home
Once released, patients must have a responsible adult drive them home and assist them for at least 24 hours post-surgery to ensure their safety. Lingering effects of anesthesia or sedatives and the impact of the procedure itself will lead the patient to require some assistance immediately after their liposuction procedure. Dr. Younai recommends having someone available for the first day or two to adjust pillows, assist them with getting to and from the bathroom, and handle meal preparation and other chores. The caregiver can also ensure medications are taken on schedule.
Designating a driver and caregiver is an important part of preparing for a liposuction procedure. Patients should also plan to have a comfortable recovery area ahead of time. Since patients may find it difficult to move after their liposuction, its important to have all items needed within easy reach. Excess movement should be avoided. Make sure that your recovery area doesn't require climbing stairs to access, and have your reading material, TV remotes, medication, snacks, and cold drinks close at hand.
Medication
It's common for liposuction patients to experience nausea for the first day or two after their procedure, and Dr. Younai will provide nausea medication to alleviate these symptoms. Patients are also provided with pain medication and a course of antibiotics to reduce the risk of infection. Dr. Younai recommends taking the nausea medication an hour before any other medication to control any additional nausea that they may cause. Water and acidic liquids can also aggravate nausea, so Dr. Younai recommends cool sparkling water to help settle the stomach and keep the patient hydrated.
At this point in their recovery, patients experience the sensation of muscle cramps and bruising, and sensitivity at their incision sites. Although Dr. Younai will prescribe pain medication, many of his patients have reported that Tylenol manages their discomfort sufficiently. Advil, aspirin, Aleve, and other NSAIDs can increase bleeding and bruising, and should not be taken.
About Compression Garments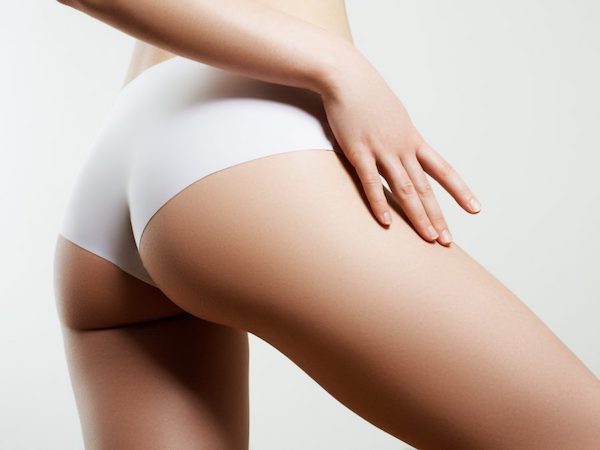 After your liposuction procedure, your treatment area will be tightly wrapped in compression garments, which will need to be worn for the next 3 weeks. The compression garment should be left in place for 2 days before removing it to shower. Follow Dr. Younai's specific instructions if these differ from the 2 day rule. It is normal to feel faint the first time the compression garment is removed. Have someone present to assist if needed. Following a shower, apply a heavy fragrance-free cream to the area to relieve the itchiness caused by the dehydrating effects of liposuction.
Other than taking showers, the garment will need to be worn 24 hours a day for 3 weeks. After the initial 3 weeks, patients can reduce this to daytime hours only. This will help the skin conform to the new contours and will reduce swelling.
One of the benefits of tumescent liposuction is the lidocaine present in the tumescent fluid. Some fluid is left behind at the end of the procedure, which continues to act as a local anesthetic and keep the patient comfortable. The other role of the compression dressing is to constrict the treatment area and encourage the tumescent fluid to drain from the incisions. This usually occurs in the first few days, after which the amount of pressure can gradually be decreased. However, making sure that you follow all of Dr. Younai's instructions about wearing these compression garments is crucial for good results. (1) Constant, regular pressure helps to reduce swelling, and eliminate the risk of any contour irregularities. Wearing your compression garment faithfully will ensure that you have smooth, streamlined results.
Massage
Regular massages are another important part of the healing process and an effective way that you can contribute to achieving the best results possible during your liposuction recovery.
After they remove their compression garment and finish their first shower, patients should begin massaging the area as instructed. Applying the hydrating cream is an opportunity to deeply massage the area.
As you continue your recovery, the treatment area should be massaged 3 times per day. There is no need to remove the compression garment when conducting these massages. Massage is very important to minimize any dimpling or wrinkling that might occur.
A common side effect of liposuction is "hypesthesia," or numbness. Treated areas will be numb for 4 to 8 weeks. Massaging the area has a very beneficial effect; it will help resensitize the treatment site and prevent hypersensitivity once feeling returns. Normal sensation typically returns in a few months. (3)
Recovery Timeline
Swelling and bruising are normal and will gradually improve over the next 5 to 8 weeks. Patients are encouraged to move as much as possible to increase circulation. This hastens healing and reduces the risk of dangerous blood clots forming.
Patients usually return to work within 3 to 7 days and can gradually resume exercising and sexual relations as comfort allows. This may be a shorter period for smaller liposuction procedures, and longer for more extensive lipo treatments, like large-volume liposuction.
Any major surgery will cause fluctuations in energy level and stamina. It's normal to have days where energy is abundant, and other days when it's difficult to get out of bed. Within 4 to 6 weeks this will resolve.
Patience is needed when anticipating the final result. The recovery process goes through stages where swelling and uneven skin texture will be more evident than in the early days. Improvement will continue over the next several months, after which patients will enjoy slender contours and a rejuvenated sense of self. If you're ready to invest in yourself and undergo a stunning transformation, schedule a consultation with Dr. Younai today. His years of experience and supportive staff will ensure that your recovery is safe, well-planned, and that you'll enjoy your results for years to come.
References
Venkataram J. Tumescent liposuction: a review. J Cutan Aesthet Surg. 2008;1(2):49-57. doi:10.4103/0974-2077.44159
Pollock H, Forman S, Pollock T, Raccasi M. Conscious Sedation/Local Anesthesia in the Office-Based Surgical and Procedural Facility. Clinics in Plastic Surgery. 2013;40(3):383-388. doi:10.1016/j.cps.2013.04.014
Tabbal GN, Ahmad J, Lista F, Rohrich RJ. Advances in liposuction: five key principles with emphasis on patient safety and outcomes. Plast Reconstr Surg Glob Open. 2013;1(8):e75. Published 2013 Dec 6. doi:10.1097/GOX.0000000000000007