SmartLipo
Consultations offered at our two convenient locations in Beverly Hills and Los Angeles, CA
SmartLipo is a minimally invasive body contouring technique that employs a laser array to melt stubborn fat before it is effortlessly carried away on vacuum currents.
A Smart Improvement Upon Traditional Liposuction
SmartLipo's high-tech edge comes from a laser array mounted upon its cannula. A liposuction cannula is a thin metal wand that probes beneath the skin and removes (or "aspirates") fat from the target area. The lasers are used prior to aspiration so that their gentle heat liquifies adipose tissue. The runny, emulsified fat is more easily removed than stubborn clumps. SmartLipo allows more fat to be removed more easily, and with greater precision.[1] The smooth removal means that SmartLipo is easier on the patient, so it avoids much of the swelling, bruising and increased recovery time that can come with other forms of liposuction.
What Body Regions Can Be Treated with SmartLipo?
SmartLipo presents greater versatility than traditional liposuction, thanks to its amazing lasers. Its more gentle fat removal process means its enhanced cannula can plunge into sensitive areas that were once off-limits to liposuction.
The SmartLipo procedure is an ideal treatment for stubborn bulges of fat that may be resistant to diet and exercise:
Belly
Thighs
Hips
Flanks
Arms
Back
SmartLipo is an intelligent improvement upon older forms of fat removal, but the procedure is not for everyone. Contact Dr. Younai to see if you may qualify for SmartLipo.
Call 310.275.1971 (in Beverly Hills) or 310.275.1971 (in West Hollywood) to have some smart conversations about the future of your appearance. 
SmartLipo's Brilliant Benefits
SmartLipo is a minimally invasive fat removal technique that expands the benefits of body contouring to more people. It also makes more kinds of procedures possible. SmartLipo can safely remove a greater volume of fat from a larger target area. All of that and it comes with a shorter recovery time, too. SmartLipo's minimally invasive nature makes it easier for the body to bounce back quickly from surgery, within a few days.
Laser Technology's Bonus Benefits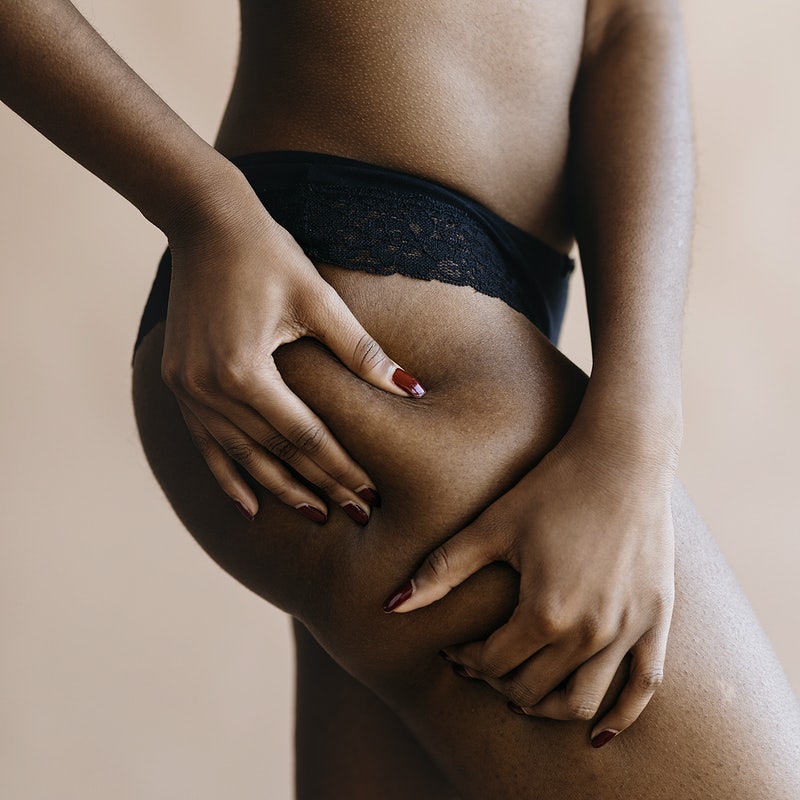 Adjacent to its primary fat removal function, SmartLipo resourcefully solves a problem that was once simply accepted as inevitable. In the dim days before the dawn of SmartLipo, a persistent problem with more extensive liposuction procedures was a loose, saggy "pillowcase" of skin where your unwanted pocket of fat once lived. The only way to correct this unsightly skin issue was for the patient to seek another procedure—one which directly addresses the lax skin in the treatment area. But SmartLipo's beaming lasers treat the skin in the surgery site, as well as the fat. Focused light energy encourages collagen growth deep within the skin.[2] Collagen is to your skin what all those orange cables are to the Golden Gate Bridge. Collagen composes the unseen subdermal support system that grants young skin its springy supple responsiveness.
Older, damaged skin is repaired and rejuvenated by your body's well-timed spike in collagen production.    
Candidates
At your personal consultation, Dr. Younai shall assess your eligibility for SmartLipo or another procedure from his full suite of Body Contouring surgeries. Ideal candidates are in good health and practice a healthy lifestyle. They are within 25 lbs. of their ideal body weight. Most importantly, potential patients are unsatisfied with some small aspect of their appearance and they are prepared to do something about it.
Your Personal Consultation With Dr. Younai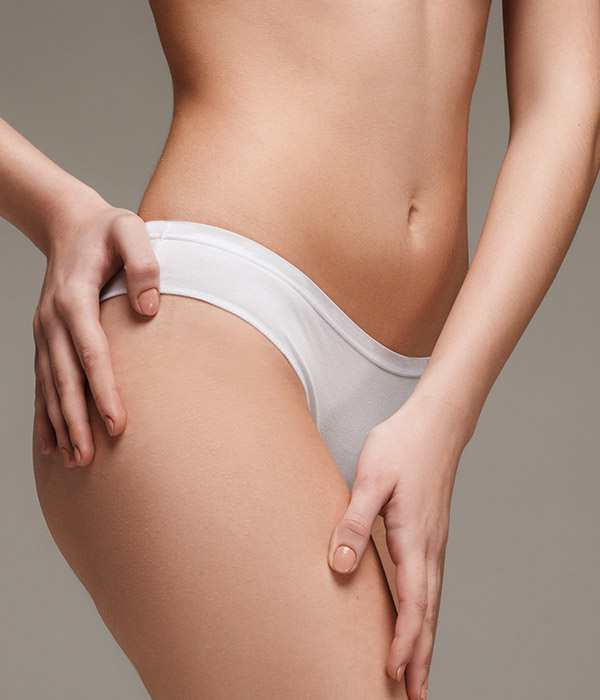 Dr. Sean Younai often says, "It is a privilege to be a doctor." The man loves his work and he's very good at it. His thriving practice has distinguished itself from the worthy competition along Rodeo Drive in Beverly Hills, California. The competition may be fierce, but so is Dr. Younai when it comes to creating a premium experience for all of his patients. That is why Dr. Younai founded The California Center for Plastic Surgery. The surgical facilities built to Dr. Younai's exacting specifications. Surely it's an impressive structure, but it's only an empty building without Dr. Younai's courteous and professional staff to welcome you there!
At your personal consultation, Dr. Younai will examine your medical history, your current health and your loftiest aesthetic goals. He will use all of this information to create your customized course of treatment—this is a sequence of cosmetic procedures that are tailored to the individual.
"No matter how 'routine' things may seem at first," Dr. Younai is fond of musing, "if you're doing it right, plastic surgery is always a completely custom job."
Contact us at Dr. Younai's esteemed Southern California practice is where our knowledgeable and attentive staff of medical professionals are all eager to assist you on these first few steps of a brand new journey of transformation. Call 310.275.1971 (in Beverly Hills) or 310.275.1971 (in West Hollywood) to speak with someone immediately.
We now offer Virtual Consultations for patients who prefer to conduct their business remotely.
Preparation & Procedure
SmartLipo follows a similar process as our other Liposuction Surgeries. It all begins with a cannula, or vacuum tube. In the case of SmartLipo, of course, we have an enhanced cannula with a laser fiber mounted on it. The approximately 1.0 mm to 2.0 mm diameter cannula probes beneath the skin of the surgery site.[3] Under the laser's brilliant rays, stubborn fat globules decouple, break down and liquefy for easy aspiration by the liposuction device.  
Can SmartLipo Reduce Cellulite and Sagging Skin?
It certainly can! An additional benefit to SmartLipo's laser-augmented cannula wand is the rejuvenating effect that electromagnetic rays of light naturally have upon the skin. SmartLipo ensures a smoother result than most other kinds of liposuction. So, cellulite's conspicuous cottage cheese dimples fade in favor of a more appealing, even texture.[4] At the same time, laser light kickstarts a sudden rise in collagen in the skin. Collagen is a natural part of the healing process. It supports our skin when we are younger. Older, damaged skin, however, will see a swift rejuvenating rebound as the skin tightens in the SmartLipo target area.  
How Much Does SmartLipo Cost in Beverly Hills?
Dr. Younai tailors his approach to the needs of all his patients. At your personal consultation, you and the doctor will take your first steps toward creating your personalized aesthetic treatment plan. At the conclusion of your consultation, Dr. Younai or one of his knowledgeable medical professionals on staff will quote you an accurate cost. In the meantime, pursue our plastic surgery pricing page to get a ballpark estimate of our fair prices. Financing options are available so that you can find a payment plan that best suits your circumstances. Read our rave reviews to get a taste of what Dr. Younai's satisfied patients have experienced.    
FAQ
What is SmartLipo?
SmartLipo is a clever improvement upon the traditional liposuction procedure. With the brilliant addition of a laser diode mounted upon its cannula, SmartLipo adds an extra emulsification step before the fat in the target area is aspirated (suctioned out). The laser's radiant energy causes clumsy clumps of fat to melt away into a viscous slurry. The liquid fat is more easily removed, so the body rebounds more quickly because there is less bruising and swelling associated with SmartLipo's smooth fat removal than with other versions of liposuction. 
Is SmartLipo permanent?
SmartLipo provides long-lasting results for body contouring patients. Many of the people who have undergone liposuction have noticed that fat no longer accumulates in the target area as it did prior to surgery. This might be because liposuction permanently and irrevocably removes some fat cells from the body. The other fat cells in that area may grow if you don't take care of yourself. However, the patterns and rate of weight gain are still visibly improved after SmartLipo surgery. 
How much fat can SmartLipo remove?
SmartLipo (and all other liposuction procedures) are considered cosmetic body contouring procedures. Some confuse fat removal as a treatment for obesity; it isn't. SmartLipo is employed to improve the body's shape and aesthetic flow. The fat is removed so as to maximize the visual impact of the results. But, for the majority of patients, liposuction will remove up to 3 to 4 liters of adipose tissue. Or, to put it another way, liposuction patients lose between 2.2 pounds and 6.6 pounds after their operation. So, as you can see, the total amount of weight one may lose is negligible. Liposuction is not a weight-loss procedure. SmartLipo provides precision body contouring to sculpt your silhouette.   
References