Smart Lipo
Consultations offered at our two convenient locations in Beverly Hills and Los Angeles, CA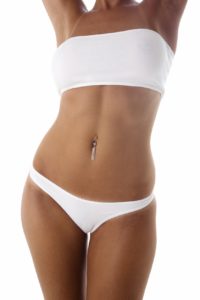 If someone invented a fat elimination pill or a machine that could remove fat with few or no side effects, the world would be forever grateful. Like the fountain of youth, so long sought by explorers of the 17th century, it doesn't exist.
Liposuction is a process of liquefying the subcutaneous fat lodged under the skin so it can be removed by suction. Performed by many plastic surgeons, smart liposuction in Beverly Hills is a method of liquefying fat using laser energy.
This technically is no different than the safer tumescent liposuction method preferred by most board-certified plastic and cosmetic surgeons, including Los Angeles cosmetic surgeon Dr. Sean Younai. There are differences in tumescent and smart liposuction, which you can read more about on our Beverly Hills liposuction overview page.
Liposuction Background
Since the advent of liposuction in the late 1970s, there has been ongoing research directed toward perfecting the safety of this procedure and refining the aesthetic results. Early methods were very invasive and produced so much blood loss that patients were advised to donate their own blood prior to surgery so it could be transfused back during and after the surgery. Great strides have been made since that time and there are now a number of methods being advertised with varying degrees of success and safety.
Safest Method Of Liposuction: Tumescent Liposuction
The method that Dr. Younai prefers is the tumescent liposuction method. It is the safest and most commonly used liposuction technique and produces the least amount of bruising and swelling.
With any type of liposuction, the most important 'tool' is the technical skill and artistic sense of the surgeon. Controlling the amount of fat removed and how deep the procedure is reaching combined with the surgeon's artistic sense is the key to success.
Dr. Younai feels that tumescent liposuction provides the medium that gives him the greatest control and gives the patient exceptional results, and is much safer than smartlipo as performed by many Beverly Hills surgeons.
Liposuction has become the most popular cosmetic surgery requested in America, followed by breast augmentation. Predictably, there are many who offer the promise of supermodel sexy legs, flat tummies and trim hips with minimal training in the equipment they are using.
Do Your Research
A board-certified plastic and cosmetic surgeon, with extensive experience in liposuction and all methods of body contouring, is the best guarantee a patient has that their results will be beautiful and more importantly, that they will not have to consult Dr. Younai for revision liposuction.
Unfortunately, revision liposuction is becoming increasingly common these days, partly because of the increase in popularity of the procedure. It's become increasingly popular at Dr. Younai's practice because of his reputation as one of the top liposuction revision surgeons in the country.
Considering receiving smart liposuction in Los Angeles?
Dr. Younai invites prospective patients who are considering this method to consult with him first. He will spend the time to inform his patients of the potential complications of this method, and other methods which seem too good to be true. In his experience, the safest and most reliable method for sculpting and contouring using liposuction is the method he has used for over 15 years to obtain fabulous results for his patients.
Make an appointment to speak with Dr. Younai in Beverly Hills first: you deserve to know all the facts about smartlipo.
Schedule A Consultation With Dr. Younai
Call us at 818.386.1222, or schedule an appointment online.