Ear Surgery (Otoplasty)
Consultations offered at our two convenient locations in Beverly Hills and Los Angeles, CA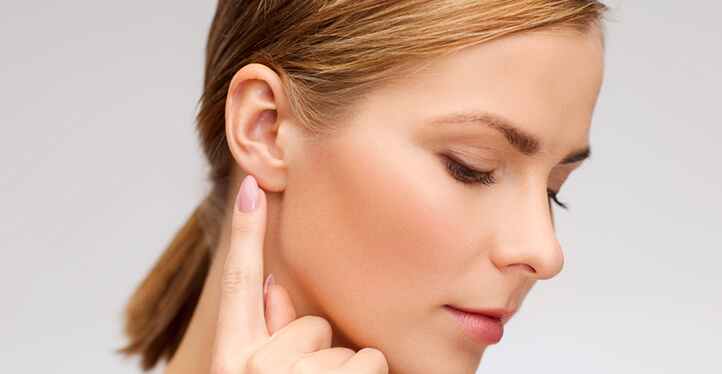 Facial symmetry is key to letting the inner you shine through. Our ear surgery procedure will pin back protruding cartilage. We reshape your outer ear so as to restore a sense of proportion to your ensemble of features. At Dr. Sean Youani's practice in Beverly Hills, California, he performs otoplasty on patients of all ages so they will no longer suffer the social indignities of overly large ears. 
Contact Dr. Younai to learn more about his complete suite of transformational procedures. Call 310.275.1971 (in Beverly Hills) or 310.275.1971 (in West Hollywood) to schedule your personal consultation.
Dr. Younai can now accommodate patients' preferences for Virtual Consultations. We graciously invite you to get your cosmetic conversation started from the secure comforts of home.
About
Misshapen ears are a common problem, affecting many children and adults. Children of about five years old and greater are eligible for ear surgery, a procedure that can correct cosmetic errors in the appearance of your ears. Dr. Younai has mastered a variety of otoplasty techniques.
Otoplasty Techniques:
Ear pinning for protruding ears
Ear correction for misshapen cartilage
Torn earlobe surgery to correct damaged earlobes
The Ancient Origins of Otoplasty
Ear surgery's origins lie in ancient India. The procedure dates back to the 5th century BC. Otoplasty is first described in the Sushruta samhita, one of the first medical texts in the historic record. The text's author details the reconstructive facial operations of the time. The procedures described in the Sushruta samhita were highly advanced for their time. They were practiced throughout Asia until the late 1700s.[1]

Before and After Photos
Benefits
Otoplasty will be music to the ears of many children currently enduring the social stigma of their imbalanced appearance. In our younger patients, Dr. Younai must determine that their ears have stopped growing. Many of our adult patients seek ear surgery because the option was not available to them in their youth.[2]
It's true what they say—big ears are a heavy burden. Ear surgery with Dr. Sean Younai can help.
Benefits of Otoplasty
Outpatient procedure
Minimal scarring
Long-lasting results
Leads to greater self-esteem
Candidates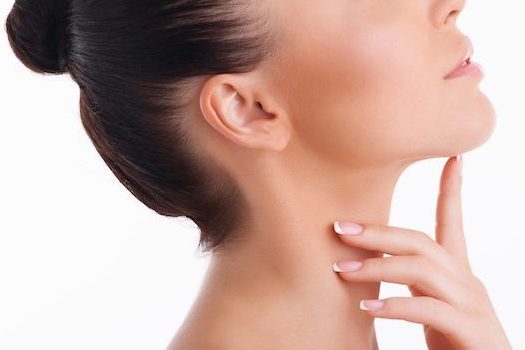 Qualified candidates for otoplasty range in age from five years old to late adulthood. Ear surgery's ease and short recovery make it a desirable option for many parents. Adults seeking otoplasty can finally achieve what they may have had to forego when they were younger. 
Your Personal Consultation With Dr. Younai
Dr. Sean Younai is a board-certified plastic surgeon in Beverly Hills, the most competitive market in aesthetic enhancement. Dr. Younai is a top doctor in this area because he loves his work. He and his staff are eager to meet you.
Dr. Sean Younai's Daily Quote:
"It is a privilege to be a doctor."
Contact Dr. Younai to learn more about his complete suite of transformational procedures. Call 310.275.1971 (in Beverly Hills) or 310.275.1971 (in West Hollywood) to schedule your personal consultation.
Dr. Younai can now accommodate some patients' preferences for Virtual Consultations.
Procedure
Dr. Younai will usually perform otoplasty on an outpatient basis under local anesthesia. Ear surgery is safe and simple. It requires no overnight hospital stay.
Ear Surgery Procedure
Make incisions in the natural creases of the ear 
Remove cartilage and/or skin
Suture the ears to the desired position and close all incisions
Apply head bandages
Recovery
Dr. Younai will remove your sutures after week one. Avoid strenuous activity for two weeks after surgery. It is common to have some numbness at the ears, however, it should resolve within one to two months.
During the first two weeks of your recuperation, your compression headband will hold your delicate, healing features in place. Sleep on your back, keeping your head elevated with pillows, rather than your sides, to avoid putting any additional pressure on your ears. The biggest risk at this stage is damaging your surgical correction.[3] So, you will wear your protective headband at all times during this period. You can continue to wear it at night, as needed, during week three. 
Your ears will be tender, swollen, and red for several weeks. You may also experience some bruising. Expect mild discomfort, itching, swelling, and throbbing. You can control these symptoms with oral pain medications recommended by Dr. Younai. 
After four to six weeks, you'll be able to resume all normal activities, including sports. Please be mindful of your surgical site. Any undue trauma to your ears after otoplasty may result in less-than-optimal outcomes that will require future revision surgeries. Nearly all of the swelling should subside after three months.
By the one-year anniversary of your surgery day, your newly-shaped ears should be fully healed and looking great.
Results
Even after you start to feel better, you should continue your doctor's antibiotics regimen as prescribed. After several days of recovery, you will be cleared to return to work or school.  
The aim of your aftercare is to avoid damaging your surgical correction. Trauma to the site may result in unforeseen outcomes in your primary surgery. It may even necessitate future revision surgeries. After your swelling has sufficiently reduced, you can enjoy your newly proportioned ears.
Best of all, you will be back to your regular life in no time.[4] 
Ears that do not protrude
Improved earlobe size and shape
Correction of stretched earlobe piercing
Ability to re-pierce the earlobe
Ears that are more proportional to your face
Complementary Facial Procedures
The face is a balanced instrument of expression. Both its aesthetics and utility are highly dependent upon the principles of proportion. We invite you to explore the other Facial Procedures that Dr. Younai performs. 
Eyelid Surgery (Blepharoplasty)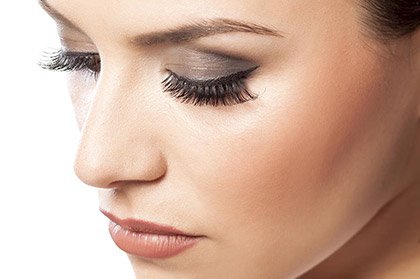 Our Blepharoplasty will lift your eyelids and your perspective by removing excess tissue around the eyes. It is a facial rejuvenation procedure. Sleepy-looking lids can add age to your overall appearance. If your natural twinkle is obscured, it prevents people from seeing the real you. An eyelid lift is a safe and simple procedure that Dr. Younai often performs alone or in combination with other procedures.  
Brow Lift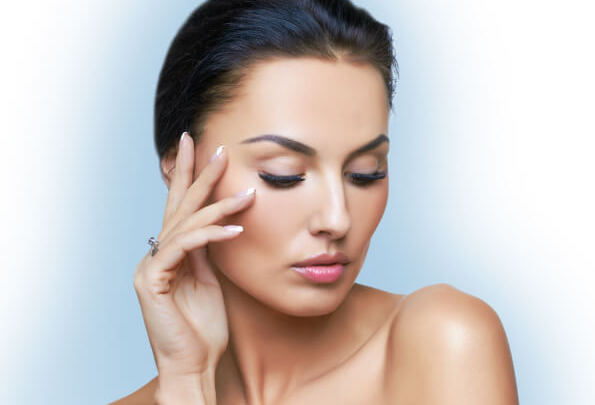 The Brow Lift is frequently paired with eyelid surgery (see above) for comprehensive ocular enhancement. The "eyes" have it! For a completely lifted look at the upper quadrant of your face, a brow lift may be an ideal solution. It provides forehead rejuvenation for patients seeking to brighten their look so they can more accurately express their inner alertness.
Nose Job (Rhinoplasty)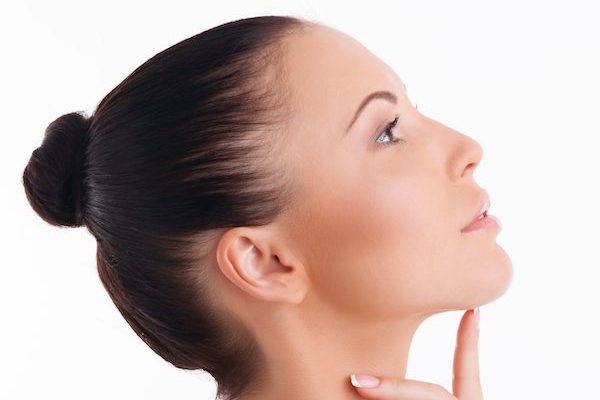 People in the know all agree: a disproportionately shaped nose can take center stage in the proportional play of facial features across your visage. Our Rhinoplasty places the attention back on you, where it belongs. A nose job at Sean Younai Plastic Surgery will strike the right chord in your symphony of expressions. Dr. Younai has years of experience with the procedure.
We enhance what you already have to bring the best version of you forward!
How Much Does Ear Surgery Cost in Beverly Hills?
You can be the next of Dr. Younai's many successes. Read his rave reviews to get a taste of what his satisfied patients have experienced.
Your private consultation with Dr. Younai shall begin your personal transformation. Following your physical examination and a review of your medical records, the doctor will gather all the necessary information to begin planning your course of treatment. Dr. Younai will be best able to quote you an accurate cost for your procedure at this time. You can browse our sample menu of plastic surgery pricing to get a sense of the average range of our fair prices.
The benefits of our aesthetic procedures have never been more available. Our financing options put your dreams within your reach.   
Facial Symmetry Is Key 
At Sean Younai Plastic Surgery, we bring balance to your look! Consider otoplasty or any of our other aesthetic facial enhancements to restore balance and symmetry to your most essential mediums of emotion—your one-of-a-kind face!
We won't change your essential character. We love to let the real you shine through!
References
Rinzler, CA (2009). The Encyclopedia of Cosmetic and Plastic Surgery. New York City: Facts on File.
Niamtu, J. (2018). Cosmetic Otoplasty and Related Ear Surgery. Cosmetic Facial Surgery, 473–532. doi: 10.1016/b978-0-323-39393-5.00008-x
Otoplasty. (2018, August 14). Retrieved January 6, 2020, from https://www.mayoclinic.org/tests-procedures/otoplasty/about/pac-20394822.
Litschel, R., Majoor, J., & Tasman, A. (2015). Effect of Protruding Ears on Visual Fixation Time and Perception of Personality. JAMA Facial Plastic Surgery, 17(3), 183. doi:10.1001/jamafacial.2015.0078