Breast Asymmetry Correction
Consultations offered at our two convenient locations in Beverly Hills and Los Angeles, CA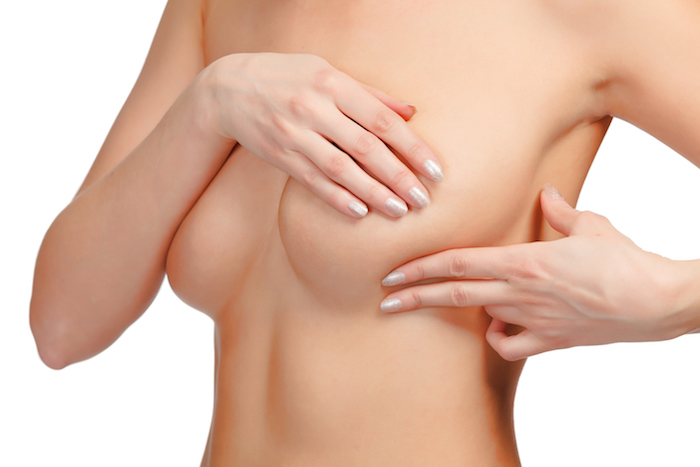 Though it's extremely common for women to experience breast asymmetry (where one breast is a different size or shape than the other), it can still be quite distressing. Many women feel self-conscious about the appearance of their breasts and struggle to find clothing that fits them properly.
Fortunately, Dr. Younai offers a number of safe and effective procedures to permanently correct breast asymmetry and restore a more balanced overall appearance.
The most important part of your breast asymmetry correction is determining the ideal breast size and shape for your figure. During your initial consultation, Dr. Younai will help you make this vital decision, by offering recommendations based on your unique needs.
Together, the two of you will determine whether your smaller breast needs to be enhanced with breast augmentation, or your larger breast needs to be reduced to achieve your ideal look.
How Is A Breast Asymmetry Correction Performed?
To begin the procedure to correct breast asymmetry, Dr. Younai will first administer general anesthesia to ensure your comfort and safety. He will then make a small incision, usually on the lower edge of the areola. Through that opening, he will either reduce the larger breast, shift the breast tissue to a new position or place an implant.
To achieve the most natural results possible, both breasts typically need to be adjusted during the procedure. For example, if you decide to reduce the larger breast, Dr. Younai will commonly reduce them both – with the larger one being reduced more. Or, if you decide to enhance your smaller breast with an implant, Dr. Younai will place different-sized implants in each of your breasts, so the final result is perfectly symmetrical and extremely natural looking. Once Dr. Younai has sculpted your breasts so they are both the same size and shape, he will adjust the nipple height and areola width to ensure perfect symmetry.
Before and After Photos
Recovery
For the first few days of your initial recovery period, it's a good idea to have a friend or family member stay with you, to ensure your comfort and safety. You can expect to experience some pain, discoloration, redness, and swelling in the area, though it should all be manageable with your prescribed pain medication from Dr. Younai.
Most patients feel well enough to return to work within one week, as long as their jobs aren't physically demanding.
Your breasts may also feel tight and sensitive to the touch, and you may find it difficult to raise your arms. It's important to note that all of these side effects will be most severe during the first two days, and will gradually subside over time.
In terms of activity, it's important to begin walking around immediately after surgery to stimulate the healing process and prevent any complications. For the first two weeks, you should minimize physical activity other than walking and refrain from lifting, bending, straining, and doing anything else that causes discomfort to your breasts and upper body. During your post-operative appointments, Dr. Younai will offer specific guidance on when you can resume more strenuous physical activities.
Am I A Candidate For Breast Asymmetry Correction?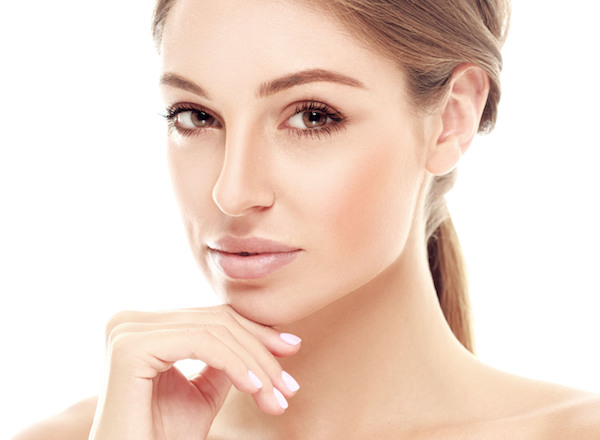 As with all of his cosmetic procedures, Dr. Younai determines candidacy for a breast asymmetry correction on an individual basis, following a full physical examination and a thorough discussion of your cosmetic needs, goals, and desires.
With that said, an ideal candidate for among the best breast asymmetry correction Beverly Hills has to offer is generally a healthy, non-smoking woman who is at her ideal weight and has realistic expectations of what the procedure can accomplish. In addition, you should not have any cancerous or pre-cancerous tissues in your breasts, and you should not currently be breastfeeding.
Getting Started
Many women feel extremely anxious about undergoing surgery, especially on their breasts. That's why it's important to select a specialist you can trust for your breast asymmetry correction – preferably a board-certified plastic surgeon with a proven track record helping women achieve their ideal bodies. With years of experience, countless successful procedures and a reputation for delivering among the best breast asymmetry correction Los Angeles has available, few surgeons are more qualified than Dr. Younai to correct breasts that are mismatched in shape and size.
To get started, Dr. Sean Younai invites you to come into the office for a private consultation, at which point you will discuss your cosmetic goals and concerns, and he will create a custom surgical plan designed to correct breast asymmetry and achieve a naturally balanced appearance.
Schedule A Consultation With Dr. Younai
Call us at 818.386.1222, or schedule an appointment online.