Rhinoplasty (Nose Surgery)
Consultations offered at our two convenient locations in Beverly Hills and Los Angeles, CA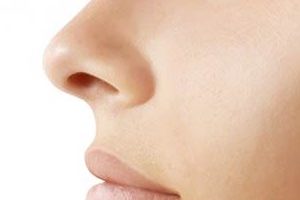 Have you struggled with the shape and/or size of your nose? If your breathing has been impaired, your confidence diminished, or you have experienced an injury to your nose, rhinoplasty can enhance the look and function of your nose. As the most prominent feature of your face, it is understandable that you may desire to bring it into balance. 
Dr. Sean Younai, MD is a board-certified plastic surgeon who keeps his patients' best interests in mind when working with them. Dr. Younai has a passion for combining his artistic talent and medical skill in order to help his patients achieve their aesthetic goals.
About Rhinoplasty
Rhinoplasty is a surgical procedure that addresses a misshapen, unbalanced, or dysfunctional nose. By removing, reshaping, or repositioning the structure of the nose, breathing and aesthetics can be significantly improved. By taking the surrounding features into consideration, Dr. Younai will sculpt the nose to complement your face. His ultimate goal is to keep you looking like yourself while enhancing your happiness and comfort. 
Before and After Photos
Benefits
There are many benefits to undergoing a transformative rhinoplasty with Dr. Younai. Many patients report increased self-confidence and improved breathing following rhinoplasty.
Natural-looking results
Better breathing
Straighter/more narrow bridge
More proportional facial features
Address deformity from injury
Build up underdeveloped nose
If you are ready to realize the tremendous benefits of rhinoplasty surgery for yourself, call (310) 275-1971 to schedule a consultation with Dr. Younai today!
Rhinoplasty Candidates
Those looking to undergo rhinoplasty are healthy, non-smoking individuals who struggle with the emotional or physical discomfort caused by their nose. If you would like your nose to be more symmetrical or to function more effectively, you may be a candidate for rhinoplasty. A deviated septum, crooked bridge, and wide nostrils can be corrected with rhinoplasty. Eligible patients are realistic in their expectations and are optimistic about what nose surgery can do for them.
If you are a candidate for rhinoplasty in the Los Angeles area, contact Dr. Younai's office today to book a consultation.
Consultation
During a private consultation with Dr. Younai, you will be able to discuss your concerns, goals, and expectations of rhinoplasty. Dr. Younai will inquire about your health and medical history, including any injury to the nose and prior surgeries. He will perform a physical examination of your nose and share details of the rhinoplasty procedure with you. This is your prime opportunity to have all of your questions about rhinoplasty answered. Dr. Younai will treat your concerns with compassion as he creates a customized treatment plan to meet your needs.
Ready to learn more about rhinoplasty in Los Angeles? Contact us today to speak with one of our helpful staff members and book your personal consultation.
Dr. Younai will apply his medical expertise to determine if you are a viable candidate for rhinoplasty. He will inform you of any alternative approaches to address your concerns.
Preparation
Dr. Younai will provide you with specific instructions during your rhinoplasty pre-operative appointment. You should expect to stop smoking and drinking alcohol for some time prior to and after your surgery date, as smoking can impede your body's healing process. Also, you will be directed to stop taking certain medications that can thin your blood, such as aspirin, ibuprofen, blood-thinners, and herbal supplements, as these can encourage bleeding and bruising.
Dr. Younai will instruct you to appoint a trusted adult to drive you home after surgery and stay with you for at least the next 24 hours.
Any medications prescribed by Dr. Younai should be filled and picked up prior to surgery so you have them on hand when needed. If there are any instructions specific to your case, Dr. Younai will inform you of them. It is imperative that you follow all of the doctor's instructions closely as he wants to ensure you have a safe and successful surgery.
Procedure
On the day of your rhinoplasty, Dr. Younai will meet with you prior to surgery to review your tailored treatment plan. He will ensure you are comfortable with your decision to undergo surgery. From there, he will use a surgical marker on your face to highlight areas of focus, anatomical landmarks, and incision sites.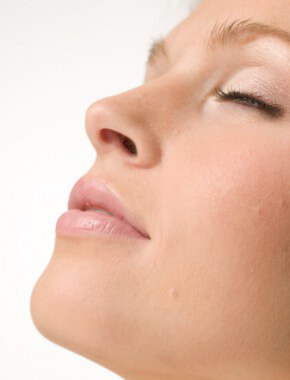 Once you are in the operating room, you will be provided the appropriate anesthesia (either general anesthesia or a local anesthesia with sedation) to make sure you remain comfortable throughout the procedure. Dr. Younai will follow his markings to precisely create subtle incisions based on your procedure plan. As the surgery site is open, he will make the necessary adjustments to your nose, taking into account your goals, aesthetics, and functionality.
Closed Rhinoplasty
In a closed rhinoplasty, Dr. Younai will make incisions inside of the nostrils where any resulting scars will be concealed within the natural contours of the nose. A closed rhinoplasty is ideal for making subtle changes to the nose.
Open Rhinoplasty
In an open rhinoplasty, incisions are made on the underside of the nose in the skin that separates the nostrils. This approach is best when more substantial enhancements need to be made to the nose. The skin will be gently lifted back for increased visibility of and access to the nasal structure.
Septoplasty
A septoplasty will straighten a deviated septum, allowing for better breathing. During a septoplasty, the bone and cartilage separating the nostrils may be trimmed, replaced, or repositioned in surgery. Septoplasty may be performed during your rhinoplasty, as needed.
Recovery
After your rhinoplasty, your nose will be protected with bandages and splints. You can expect your nose to be swollen and sore for a few weeks after surgery. Also, the areas under your eyes may be bruised and swollen for about 2 weeks. You will need to sleep with your head elevated, avoid strenuous activity, and avoid blowing your nose for several weeks. Dr. Younai will provide any additional directives during your post-operative appointment.
Rhinoplasty Results
During the year following your rhinoplasty, your nose may gradually settle into its new form as residual swelling subsides. Once changes in your nose become more stable, you may feel more comfortable and experience increased confidence in your appearance. Dr. Younai is a skilled surgeon and an aesthetic artist. He will work with your anatomy in order to make subtle changes to your nose that can make a dramatic impact that you will love! You can expect a straighter profile, more narrow bridge, smaller tip, clearer breathing, balanced appearance, among a number of other amazing results following rhinoplasty! Depending on your goals, Dr. Younai will create the look you have always wanted.
Do you want to learn how rhinoplasty can improve how you feel? Contact Dr. Younai's office today to schedule your personal consultation.
Rhinoplasty Pricing in Los Angeles
There are a number of factors to consider when discussing the cost of rhinoplasty in the Los Angeles area. Because of this, the price for your rhinoplasty will be unique to you and will vary between patients. The only way to receive an accurate quote for your procedure is to attend a one-on-one consultation with Dr. Younai. We do not want your rhinoplasty to be cost-prohibitive. This is why Dr. Younai has partnered with CareCredit to help make your aesthetic goals accessible. 
Dr. Younai is ready to assist you on your journey toward a happier you. Reach out to our helpful staff by calling (310) 275-1971 to learn more about our payment and financing options. 
FAQ
IS A NOSE JOB PERMANENT?
Over time, your nose naturally changes. After rhinoplasty, changes will continue to take place, especially in the first year as the nose heals from surgery. The natural aging process may affect the nose as well, however, the general size and shape of your contoured nose may remain stable. You can rest assured knowing that your rhinoplasty results will flatter your appearance for years to come!
HOW LONG DOES IT TAKE TO RECOVER FROM A NOSE JOB?
Recovery time following a rhinoplasty will depend on the extent of your surgery, your body's natural healing process, and how well you follow Dr. Younai's aftercare instructions. Generally, it can take a year or more for your nose to settle into its more permanent form. Swelling may be intermittent during the first year after nose surgery as your body gets used to its new contours and your nose continues to heal. Dr. Younai will discuss a general timeline of what you can expect after rhinoplasty surgery. 
WILL RHINOPLASTY DRASTICALLY CHANGE MY APPEARANCE?
Dr. Younai will keep your goals and expectations in mind and combine the balance of your facial features with his impeccable skill and talent. He can make subtle changes to your nose that may enhance your appearance. Dr. Younai has experience catering to minority patients. Ethnic rhinoplasty addresses your aesthetic and functional concerns while keeping your unique characteristics intact. 
Additional Resources
Mayo Clinic. (2020). Rhinoplasty. Retrieved from https://www.mayoclinic.org/tests-procedures/rhinoplasty/about/pac-20384532
American Society of Plastic Surgeons. (2020). Rhinoplasty: Nose Surgery. Retrieved from https://www.plasticsurgery.org/cosmetic-procedures/rhinoplasty
Mayo Clinic. (2020). Septoplasty. Retrieved from https://www.mayoclinic.org/tests-procedures/septoplasty/about/pac-20384670