Tummy Tuck
Consultations offered at our two convenient locations in Beverly Hills and Los Angeles, CA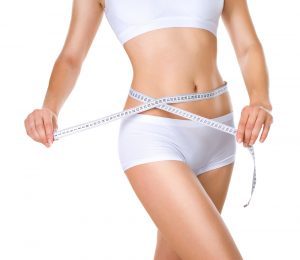 Welcome to our plastic surgery center where patients come to receive among the best tummy tuck Los Angeles and Beverly Hills have to offer. Headed by board-certified plastic surgeon, Dr. Sean Younai, the center serves discerning patients who want to acquire the flat abdomen of their dreams. Diet and exercise won't shrink skin and muscle that is stretched from pregnancy, age or weight gain. Tummy tuck specialist Dr. Younai can help you with these issues, providing superb results.
Dr. Younai's skillful placement of incisions to minimize scarring has drawn hundreds of people to his center to receive abdominoplasty. This surgery not only requires extraordinary surgical skill, but also relies on the artistry of the surgeon who must sculpt and contour living tissue.
Our center in Beverly Hills offers patients the convenience of having everything connected with their surgery available in one location. All the preoperative testing is done on-site and our Medicare-certified surgical facility is adjacent to the center.
The center's staff ensure that patients have constant access to help and support throughout the process. Patients are encouraged to call the staff at any time they have a concern. Our staff's caring demeanor is important in giving you the best experience possible with your tummy tuck surgery in Beverly Hills.
Tummy Tuck Procedures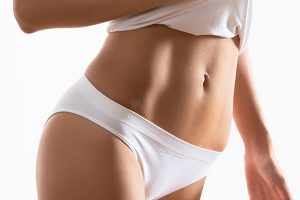 Our center in Beverly Hills offers every tummy tuck procedure and innovation that is available. Dr. Younai sees patients who need varying degrees of correction in the midsection. He takes great care to completely explain each procedure and to honestly discuss the end result to ensure that patients are in agreement with his recommendations and the anticipated result.
The main differences in approach depend on the amount of excess skin and fat and the degree of laxity of the underlying muscles. Patients who have lost a great deal of weight usually require high lateral tension abdominoplasty surgery after weight loss. This not only eliminates the excess hanging skin and fat, but provides a lift to the thighs and buttocks.
There is no muscle repair needed in a mini tummy tuck.
Those who have very minimal excess skin and good muscle tone usually do very well with a simple mini tummy tuck at our Beverly Hills and Los Angeles office. This procedure removes excess skin and fat using a very small incision just over the pubic bone.
A standard abdominoplasty has a longer incision, which is placed very low on the abdomen. The underlying muscles are repaired and excess sagging skin and fat is removed. Liposuction may also be used to sculpt the hips and flanks so the effect is smooth and natural-looking.
Dr. Younai's popular mommy makeovers typically combine two procedures, a standard or mini tummy tuck and often a breast lift and/or breast augmentation. These procedures are designed to help moms get back to their pre-pregnancy shape by eliminating that aggravating pouch of skin and residual stubborn fat that no amount of diet and or exercise will address.
Dr. Younai's solution is an abdominoplasty as part of a mommy makeover.
Dr. Younai and his staff will go over the many options available at his Beverly Hills location, while helping you to understand what each procedure will address and what to expect as you recover. An experienced tummy tuck specialist who has performed thousands of tummy tuck surgeries, Dr. Younai can help you achieve the flat abdomen of your dreams.
Before and After Photos
Is Tummy Tuck Surgery Right For You?
Since 2000, the American Society of Plastic Surgeons has seen an 87 percent increase in the number of tummy tucks performed, with more than 117,000 procedures completed in 2014.
One reason this procedure continues to grow in popularity with both men and women is because of the dramatic difference it provides to the abdominal area, as so many of Dr. Younai's Los Angeles tummy tuck patients can confirm.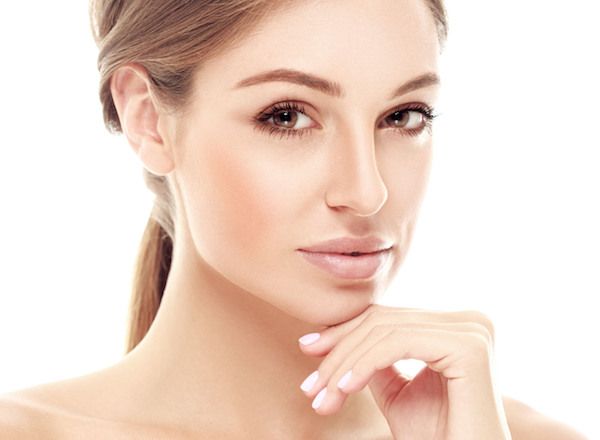 But who is a good candidate? Many patients, like all of us, have stubborn areas of sagging skin and excess fat in the stomach area that diet and exercise just aren't able to address. Maybe you have worked hard to lose that weight over time and you just need help to achieve the flat, toned stomach you have earned.
Though you love your babies, past pregnancies might have left you with sagging skin and stretch marks. That sagging stomach could be hereditary or because of age, so no matter how much you diet and do your crunches, that area just won't budge. There are many reasons patients like you meet with Dr. Younai to explore their options and discuss having a tummy tuck in Bakersfield, Encino or Beverly Hills, at one of his Los Angeles area offices.
An abdominoplasty can address many issues from simple sagging skin, to more major issues such as repairing and reattaching torn abdominal muscles, repairing hernias in the abdomen and re-contouring a patient's waistline while lifting the thigh and buttock areas. During a consultation with Dr. Younai, you will be able to discuss what you would like to achieve when you have an abdominoplasty.
Initial Consultation
Prospective patients have the opportunity to meet with a world-class tummy tuck surgeon in Beverly Hills & Los Angeles. He encourages patients ask any questions and share their concerns about a tummy tuck no matter how trivial they seem.
It is important that the surgeon and patient are in agreement with the procedure to be done, the placement of the scar and most importantly, the overall goal for the procedure. He has thousands of before and after photos that can help take some of the mystery out of the outcome.
He enjoys showing his work and helping people look their absolute best.