Brazilian Butt Lift
Consultations offered at our two convenient locations in Beverly Hills and Los Angeles, CA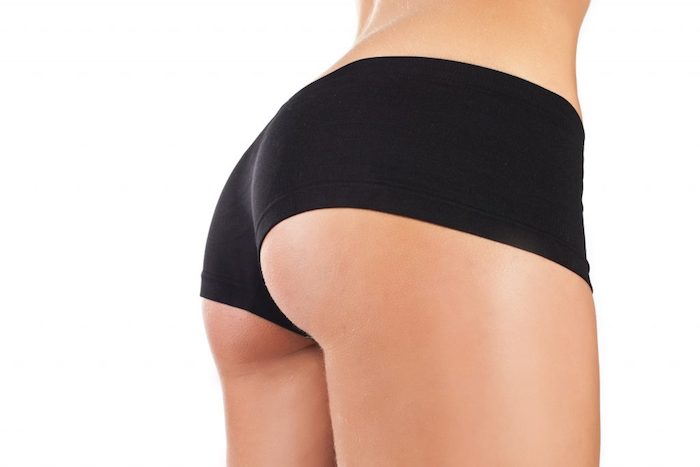 Brazilian butt lift is a comprehensive approach to slimming areas adjacent to the buttocks while adding volume to the rear end itself. Perspective is a powerful force. When your hips, thighs, and other "problem areas" are slimmer, your butt looks more pronounced by comparison. That is the first advantage of a Brazilian butt lift (BBL).
But the rewards don't end there! Dr. Sean Younai can extract unwanted fat from the aforementioned trouble spots and make great use of it. Your own body's fat cells can be added to the buttocks to give them a round, full quality.
To learn how a BBL can lift your spirits (and more), contact our offices in West Hollywood and Beverly Hills, California. Dr. Younai proudly serves the greater Los Angeles region and beyond. He also offers virtual consultations for those who are unable to visit in person. No matter where you log on, Dr. Younai wants to connect with you.
Before and After Photos
Is BBL Right for Me?
It is very common for women to want to correct a butt that is too small, flat or flabby by surgically sculpting a sexier, rounder, and perkier behind.
In these cases, a Brazilian butt lift in Los Angeles with Dr. Younai is the ideal solution. It uses unwanted fat from another area of the body – such as the abdomen, hips, or thighs – to add volume and enhance the size and shape of your butt, creating a slim and shapely silhouette.
Autologous Fat Grafting
The technical term for a BBL is autologous fat grafting. To make sense of these words, let's examine them one at a time. "Autologous" means cells or tissue that are harvested from a patient's own body. Your unwanted fat is collected from the areas where you don't want it through the process of liposuction. Dr. Younai bathes excess fat cells with a tumescent liquid to numb the area and minimize bruising. He then uses a small tube called a cannula to vacuum the loosened fat from its moorings. By utilizing autologous fat (rather than synthetics or donated cells), Dr. Younai helps patients avoid allergic reactions and other unwelcome outcomes.
The harvested fat is then "grafted" to the patient's own tissue. In this case, Dr. Younai adds purified fat cells to the buttocks region. These are living cells, and the body integrates them into its system, nourishing the cells with blood flow. Some autologous fat may be absorbed and discarded by the body, but Dr. Younai has a wonderful track record with the BBL procedure. He understands the best ways to help the body adapt to its new contours and maintain a healthy retention rate for grafted fat cells.
Benefits of Body Contouring
Dr. Younai won't just help you look great; he will also help you feel great. Body contouring redistributes fat to shift your perspective and amplify your confidence.
Benefits of Brazilian Butt Lift
Slims down the silhouette from a forward-facing angle
Lifts and accentuates the side profile
Uses the body's own volume to enhance the backside
Adds drama and dimension to the buttocks
To experience the benefits of BBL for yourself, contact Dr. Younai at one of his convenient Southern California locations.
Eligible Candidates
As with all of his cosmetic procedures, Dr. Younai determines candidacy for a Brazilian butt lift on an individual basis. He will conduct a full physical examination and engage in a thorough discussion of your cosmetic needs, goals and desires. After your consultation, Dr. Younai can create the best strategy for your body contouring journey.
You may be considered an ideal candidate for the best Brazilian butt lift in Los Angeles if you are a healthy non-smoker. You must be realistic in your expectations of what the surgery can accomplish. You should want to add volume to your buttocks, rather than remove excess tissue. To achieve your buttock enhancement goals, you should possess a significant amount of unwanted fat elsewhere on the body. Dr. Younai will harvest this unwanted fat and put it to great use for the BBL procedure.
Private Consultation
Undergoing a procedure to enhance the size and shape of your buttocks is no small feat. It's important to select a specialist you can trust for your Brazilian butt lift – preferably a board-certified plastic surgeon with a proven track record of helping women create their ideal bodies.
With years of experience, countless successful procedures, and a reputation for delivering the best Brazilian butt lift Beverly Hills has to offer, few surgeons are more qualified than Dr. Younai. He can rejuvenate your small, flat buttocks, transforming them into a sexy, round, and perky derrière.
To get started, Dr. Sean Younai invites you to visit the office for a private consultation. In addition to being a world-class physician, Dr. Younai is also a great listener. He will encourage you to discuss your cosmetic goals and concerns. Based on your conversation, Dr. Younai will create a custom surgical plan designed to sculpt the beautiful buttocks you desire.
In a continued effort to stay connected with his community, Dr. Younai offers remote consultations. If you are able to visit us in person, we are eager to accommodate your needs at one of our Los Angeles area clinics. Many patients travel from out of town to reap the rewards of Dr. Younai's expertise, so we have compiled a resource page just for them.
Feel free to peruse the page and call us with any questions that may arise. Simply dial (310) 275-1971 or contact us online.
Preparation
During your consultation, Dr. Younai and his associates will provide you with detailed instructions to prepare you for the BBL procedure. Please follow these directions closely, as they will be tailored to your needs and desires. In general, you should quit smoking and stop taking certain blood-thinning medications in the weeks leading up to any surgery.
The Brazilian Butt Lift Procedure
Before your butt lift begins, Dr. Younai will administer either general anesthesia or intravenous sedation to ensure your comfort and safety. He will then perform liposuction to extract unwanted fat from another area of your body – such as your abdomen, back, hips, thighs, and arms. Not only will this step provide the fat necessary to augment your behind, but it will also create a slimmer body contour, which will enhance the prominence of your new buttocks.
From there, Dr. Younai will process and purify the extracted fat using a special filtering system. Dr. Younai's technique prepares only the best fat cells to be re-injected back into the buttocks. He will then transfer the purified fat into the buttocks through a series of injections at various depths and positions, ensuring a uniform, smooth and natural appearance.
Recovery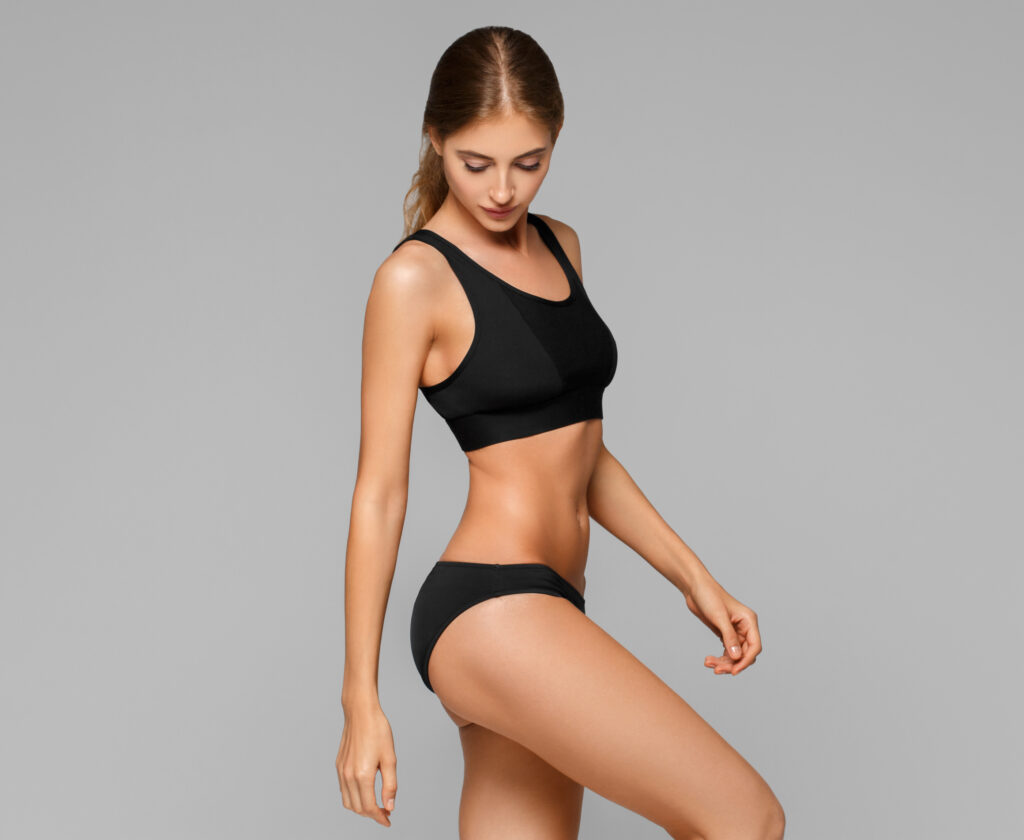 A Brazilian butt lift is a comprehensive surgery, so there is a commensurate recovery period associated with the procedure. For the first week following your BBL in Beverly Hills, you will need to stay in bed and drink plenty of fluids. For the first two weeks, you will be advised to wear a special compression garment to control swelling.
In addition, you will not be able to return to work, drive or sit directly on your buttocks for at least three weeks to ensure a safe and optimal healing process. Approximately one month after the operation, most patients are able to resume their normal daily activities. However, Dr. Younai will advise on your specific recovery guidelines at your post-operative appointments.
To review your post-operative care protocols, feel free to call us at (310) 275-1971. Our knowledgeable, attentive staff can direct your call and make sure you continue to get the quality care for which Dr. Younai is famous.
Results
The results of your Brazilian butt lift are largely dependent on the skill of the surgeon performing the procedure. With that said, as long as your procedure was performed correctly by a board-certified plastic surgeon, like Dr. Younai, your Brazilian butt lift results should be extremely long-lasting. You will not require any touch-ups or a second round of fat injections.
Safety and satisfaction are top priorities for Dr. Younai. One look at our glowing reviews illustrates how dedicated the doctor truly is. Dr. Younai is committed to providing 5-star service to Beverly Hills, West Hollywood, greater Los Angeles, and beyond. Contact our SoCal offices to learn how a Brazilian butt lift can benefit you.
FAQ
How much does a Brazilian butt lift cost in Los Angeles?
The cost of a Brazilian butt lift entails several factors. The area(s) where unwanted fat is being harvested contributes to the overall price, as does the extent to which you want your buttocks lifted and augmented. Please visit our financing page to learn about costs and payment plans, or call (310) 275-1971 to discuss your budgetary options.
References
Guerrerosantos, J. (1996). Autologous fat grafting for body contouring. Clinics in Plastic Surgery. 23 (4) 619-631. https://doi.org/10.1016/S0094-1298(20)32559-1
Chia, C. T., Theodorou, S. J., Dayan, E., Tabbal, G., & Del Vecchio, D. (2018). "Brazilian Butt Lift" under local anesthesia: a novel technique addressing safety concerns. Plastic and Reconstructive Surgery. 142 (6) 1468-1475. DOI: 10.1097/PRS.0000000000005067