Tummy Tuck & Liposuction Specialist
Consultations offered at our two convenient locations in Beverly Hills and Los Angeles, CA
Meet Dr. Younai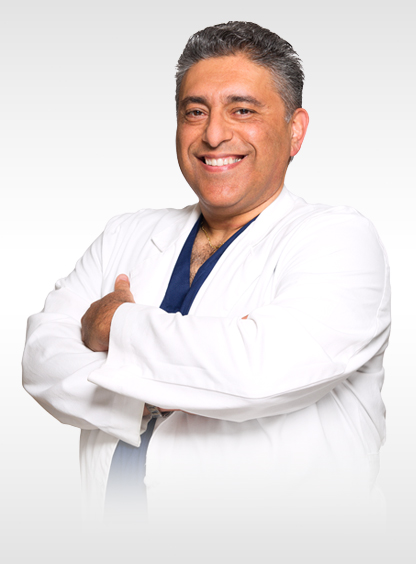 Beverly Hills, California is the center of the cosmetic surgery universe and for good reason. The best plastic surgeons in the world are located in this exclusive hub of the Hollywood lifestyle.
Beverly Hills liposuction and tummy tuck specialist, Dr. Sean Younai, is in great demand due to his reputation for natural yet dramatic improvements in appearance. Both young and old have sought him out to restore their youthful look or to create an image that has been longed for.
Taking the time to really find out what his patients are hoping to achieve is a hallmark of his approach.
Every patient who entrusts their care to the medical team at the Dr. Younai's center in Los Angeles is treated as a unique individual with unique needs. Dr. Younai enthusiastically embraces his patient's goals and works with them to achieve them.
Breast, Tummy Tuck And Liposuction Specialist
With over 25 years of experience in all aspects of cosmetic plastic surgery, Dr. Younai has become the 'go-to' surgeon for breast augmentation, and particularly, revision breast implants. He is also a gifted abdominoplasty, body lift and large volume liposuction specialist; skills in high demand for a plastic surgeon.
His artistic eye combined with his surgical skill have attracted Hollywood A-listers to his Beverly Hills practice not only for breast augmentation, but to give them that special edge which is vital for public personalities who spend much of their working lives in front of an unforgiving camera.
Board Certified Plastic Surgeon, Lipo & Tummy Specialist
A liposuction and tummy tuck specialist in Los Angeles, Dr. Younai earned his medical degree at UCLA in 1989. Following this he spent the next ten years honing his skills as a surgeon, and earned his plastic surgery fellowship in 1994. Feeling he could improve even these highly specialized skills, over the next three years he earned his certification in micro and hand surgery, completing his formal education with fellowship in cosmetic and plastic surgery.
Dr. Younai is very proud of his board certification by the American Board of Plastic Surgery – a feat not easily accomplished.
Dr. Younai feels strongly that choosing a board certified plastic surgeon over just a 'cosmetic' surgeon is vitally important. Taking a weekend course in cosmetic surgery cannot compare to the hundreds of hours of surgical experience necessary to become competent in performing these delicate procedures.
Almost from the start of his plastic surgery practice, his patient load was at capacity. His artistry, skill and technical expertise combined with his ability to truly hear and understand his patient's goals are what he feels sets him apart. He often tells patients that his ears are as important as his hands in helping his patients finally achieve their image goals.
One-On-One Initial Consultation
It isn't unusual for an initial consultation with Dr. Younai to last over an hour. This allows time for his patients to become comfortable with him and fully share their wishes and dreams as well as their fears and uncertainties. The partnership is what is important to him, and he will not proceed until he is fully in synch with his patient.
He understands that for many people the decision to have a cosmetic procedure is years in the making, and this understanding is what helps him be one of the best breast, tummy tuck and liposuction specialists in Beverly Hills.
During the initial consultations, Dr. Younai listens to the goals of the patient and then discusses all aspects of the procedure, both good and bad. He honestly assesses what the final outcome will be and uses his extensive library of thousands of before and after plastic surgery photos to illustrate the results of similar procedures. He is passionate and enthusiastic about his chosen profession and is as excited as his patients when they finally achieve a long-awaited goal.
Private Accredited Surgical Center
Dr. Younai prides himself on being able to accomplish anything that it is physically possible, and as such he has become one of the few plastic surgeons or Los Angeles liposuction specialists to perform large volume one-session liposuction on obese patients.
He specializes in tummy tuck or body lift procedures on patients who have achieved a huge weight loss so that they can fully enjoy their new look and continue with their healthy lifestyle.
Dr. Younai's certified state-of-the-art surgical center in Los Angeles is a fully equipped and staffed facility completely focused on patient comfort and safety. His thousands of patients have remarked at how caring the support staff are and how seamlessly their procedures were conducted. The facility emphasizes privacy and discretion and provides comfortable lounges for family and friends to enjoy while their loved ones have their procedures.
How To Get Started
That curvaceous body you've always wanted can be more than a dream. Getting rid of an embarrassing feature can be a reality. Come in for a consultation with Beverly Hills tummy tuck specialist Dr. Younai. He will show you how you could look like the person you see in your mind within a very short time.
Schedule A Consultation With Dr. Younai
Call us at 818.386.1222, or schedule an appointment online.