Neck Liposuction
Consultations offered at our two convenient locations in Beverly Hills and Los Angeles, CA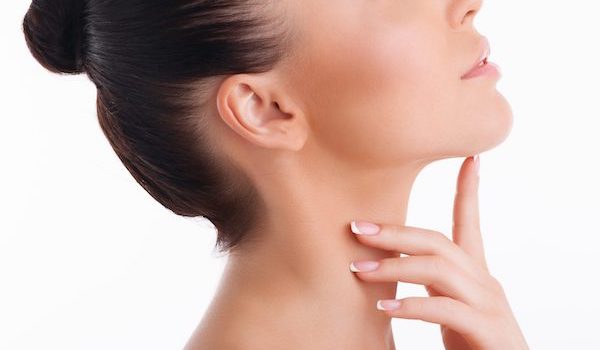 As you age, fatty deposits under your chin can make you look older and heavier. Fatty deposits in the jaw area or beneath the chin can be resistant to diet and exercise.
Neck liposuction is a minimally invasive procedure used to remove excess fat from the neck area. Dr. Younai uses tumescent liposuction, an advanced technique that reduces the bruising and blood loss associated with traditional liposuction systems.
Benefits Of Neck Liposuction
Neck liposuction can be an effective alternative to a neck lift or facelift for some patients. Reduction of fat in the area reveals a defined, sculpted jawline. You can appear younger, thinner, and more attractive when the fatty deposits under the chin are reduced.
Our Beverly Hills plastic surgeon uses advanced liposuction techniques to produce beautiful results, with reduced scarring and bruising. Recovery time is shorter, as only small, strategically-placed incisions are used in the procedure.
Facial Rejuvenation: A Custom Treatment Plan
A neck liposuction procedure can be combined with other skin treatments or cosmetic procedures for full facial rejuvenation. Laser skin resurfacing or the addition of a custom medical grade chemical peel may be advised to fully rejuvenate face, neck, and jaw, and give you a fresh, youthful glow.
The Neck Liposuction Procedure
In a tumescent liposuction procedure, prior to fat extraction, a special fluid is injected into the area. This fluid allows the fatty deposits to be more easily accessed and extracted. The fluid contains an anesthetic to alleviate discomfort during the procedure, and a vasoconstrictor that causes the capillary veins to contract. This advanced liposuction technique drastically reduces the risk of bleeding or bruising.
Once the fluid has numbed the area, a thin tube called a cannula is inserted through discreet incisions to dislodge and remove excess fat. The remaining fat is then contoured to flatter the natural definition of your neck and jawline.
The neck has very little fat, which is why it is important to have the procedure performed by a highly-skilled, experienced plastic surgeon. The procedure is performed carefully so the most attractive, natural look is achieved.
Candidates For Neck Liposuction
Liposuction is a short procedure, and most men and women who are unhappy with the appearance of excess fat under the chin and upper neck area are good candidates for the procedure. This treatment is an excellent way resolve fatty deposits on the neck for those who are a normal weight but genetically programmed to develop fat deposits on the neck and beneath the chin.
Additionally, ideal candidates usually have:
A double chin or fatty deposits along the jawline
Horizontal creases on the neck caused by sagging fat and tissue
Have good skin elasticity
After The Procedure
Neck liposuction is performed as an outpatient procedure, and you can return home after it is completed. The risk of bruising is greatly reduced with our advanced tumescent liposuction system, and the tiny incisions used in the procedure heal quickly. Most patients resume work and light exercise one to three days after their procedure. You will have a follow-up appointment to ensure healing is progressing as it should.
Expected Results From Neck Liposuction
Contouring and removal of excess fat give the impression that you've lost weight.
Your slimmer neck and defined jawline can take years off your appearance, boosting feelings of self-confidence. Over time your skin tightens, creating a smooth definition and a more attractive facial profile. To speed skin tightening, Dr. Younai can perform an additional procedure if needed.
Beverly Hills Neck Liposuction Treatment
Dr. Sean Younai has over 25 years of experience in the field and is recognized as an accomplished and highly-skilled plastic surgeon. His depth of experience and extensive training makes him one of the most sought-after plastic surgeons performing advanced liposuction procedures.
State-Of-The-Art System For Neck Liposuction
At our discreet, luxury Los Angeles surgical center, we believe that our state-of-the-art liposuction technology produces superior results. Beyond the high-level skills and advanced procedures performed for modern facial contouring, our friendly staff do everything possible to make the patient experience pleasant, comfortable, and positive.
If you struggle with the appearance of excess neck fat or an unsightly double chin, neck liposuction performed by Dr. Younai can help you achieve a younger, fresher, more youthful look with this procedure.
Schedule A Consultation With Dr. Younai
Call us at 818.386.1222, or schedule an appointment online.