Thigh Lift
Consultations offered at our two convenient locations in Beverly Hills and Los Angeles, CA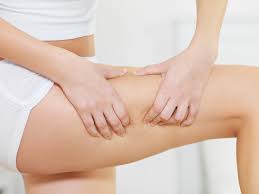 A thigh lift, also known as thighplasty, is a specialized cosmetic procedure that involves the removal of flabby skin and stubborn fat from the inner and outer thighs. It is commonly performed after major weight loss and pregnancy, when the excess volume is unresponsive to diet and exercise.
As long as you are committed to maintaining a healthy weight after surgery, a thigh lift can be an excellent way to recapture the slim and contoured thighs you desire. After your thigh lift in Los Angeles, your thighs will be firmer, younger-looking, and more proportionate to the rest of your body – creating a substantially improved overall appearance.
How Is A Thigh Lift Performed?
The thigh lift procedure is broken up into two different sections: the inner thigh lift and the outer thigh lift. During both parts of the procedure, Dr. Younai goes to great lengths to ensure the resulting scars are extremely minimal and can be easily hidden, either with clothing or within the natural contours of your body.
During the inner, or medial, thigh lift, Dr. Younai will make an incision in the groin area. Through that opening, he will expertly excise any excess fat and skin along the inner area of the thigh. Depending on the amount of fat present, he may also perform liposuction to ensure an optimal result. From there, he will smooth the skin from the groin to the knee, creating a youthful contour.
The outer, or lateral, thigh lift is more complex, with incisions made in the groin, around the hip, and possibly extending to the buttocks. During this part of your thigh lift in Beverly Hills, Dr. Younai will remove excess tissue from the outer thigh area, as well as re-contour the buttocks to ensure a smooth and flawless result.
Before and After Photos
Recovery
Immediately after your thigh lift surgery, your smooth new contours will be visible, and there will also be a period of bruising, swelling, and soreness.
Dr. Younai will provide you and your caregiver with detailed instructions about your post-operative care, including how to care for drains, take your antibiotics, wear your compression garments, and prevent any complications.
In general, you should only engage in light activities during the first ten to 14 days, as this is a critical period for healing. In many cases, you'll be advised to wear a compression garment for the first month to ensure an optimal result, and you should avoid any heavy lifting and strenuous exercise for at least six weeks.
How Long Will My Results Last?
The final results of your thigh lift are largely dependent on the skill of your surgeon. With that said, as long as your procedure was performed correctly by a board-certified plastic surgeon, like Dr. Younai, your thigh lift results will endure for up to ten years. However, your thighs may change due to pregnancy, weight gain, or weight loss, so it's important to remain at a stable weight if you want to maintain your beautiful results.
Am I A Candidate For A Thigh Lift?
As with all of his cosmetic procedures, Dr. Younai determines candidacy for a thigh lift on an individual basis, following a full physical examination and a thorough discussion of your cosmetic needs, goals, and desires. With that said, the ideal candidate for among the best thigh lift Beverly Hills has available is generally a healthy, non-smoking individual with excess skin and fat along the inner and outer thigh regions.
In addition, you should have realistic goals for what a thigh lift can accomplish, as well as be committed to an ongoing healthy lifestyle to ensure you are able to maintain your beautiful and contoured new look.
Getting Started
Undergoing a procedure to remove excess skin and fat from your thighs is no small feat. That's why it's important to select a specialist you can trust for your thigh lift – preferably a board-certified plastic surgeon with a proven track record helping patients achieve the bodies of their dreams.
With years of experience, countless successful procedures and a reputation for delivering among the best thigh lift Los Angeles has available, few surgeons are more qualified than Dr. Younai to help you achieve the smooth and contoured legs you've always wanted
To get started, Dr. Sean Younai invites you to come into the office for a private consultation, at which point you will discuss your cosmetic goals and concerns, and he will create a custom surgical plan designed to create the ideal thighs you desire.
Schedule A Consultation With Dr. Younai
Call us at 818.386.1222, or schedule an appointment online.