Tummy Tuck Revision
Consultations offered at our two convenient locations in Beverly Hills and Los Angeles, CA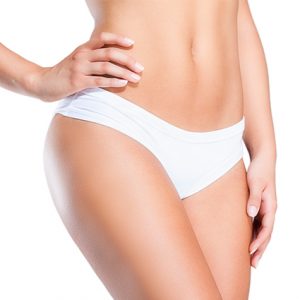 A tummy tuck revision surgery is always more difficult than the original procedure, and to resolve the problem, it often requires one of the best tummy tuck specialists that Los Angeles has to offer.
With tummy tuck revisions, there is often just one chance to get it right. Dr. Sean Younai has become the 'go-to' surgeon for patients who are not satisfied with their results and want the odds in their favor for their repair.
Complaints From Tummy Tuck Surgery
A major complaint from patients is the visibility of scars.
With abdominoplasty, there will always be a scar. It can run from hip bone to hip bone and if the incision is placed too high, a bikini or undergarment will not cover it. During tummy tuck revision surgery in Los Angeles at his office, Dr. Younai can often lower the scar to a location where it is less visible.
No one can predict how wounds will heal for any individual patient. Sometimes they do not heal well despite good patient care. A revision tummy tuck can be done to correct this in most cases.
Another problem is the placement and shape of the belly button.
A full tummy tuck procedure relocates the belly button to a natural position once the skin has been tightened. It can be quite unsightly if it is too large or in the wrong location. It is possible to repair and relocate the navel to the correct position in most cases, but this should be done by one of the most trained and overall best tummy tuck specialists, so as to ensure optimal results.
Bulges And Protrusion Of The Abdomen
If patients gain weight after abdominoplasty, fat can accumulate in the flanks or abdomen and cause unwanted bulging. Heavy lifting can cause abdominal wall muscles to become undone which will result in protrusion. A common repair done during a tummy tuck is tightening the vertical rectus muscle which often separate during pregnancy. Dr. Younai has seen cases where the bulging is caused by an incomplete repair of this muscle.
Muscles can be tightened during your tummy tuck revision surgery in Beverly Hills, which should resolve the problem.
Smoking
Nicotine causes constriction of the delicate blood vessels of the umbilicus – navel – and other areas of the abdomen. Without an adequate blood supply, the abdominal wall skin can die. Dr. Younai may be able to revise the navel and repair these areas during tummy tuck revision surgery in Beverly Hills.
Revision Consultation In Beverly Hills
Dr. Younai performs one of the best tummy tuck revision Beverly Hills and Los Angeles has to offer. He will outline the options available in a revision surgery based on the individual situation of the patient and weigh the benefits and risks so a plan can be agreed upon. It may not be possible to fully revise a tummy tuck surgery, but Dr. Younai is the best chance patients have of finally being satisfied with their procedure.
Schedule A Consultation With Dr. Younai
Call us at 818.386.1222, or schedule an appointment online.