Liposuction
Consultations offered at our two convenient locations in Beverly Hills and Los Angeles, CA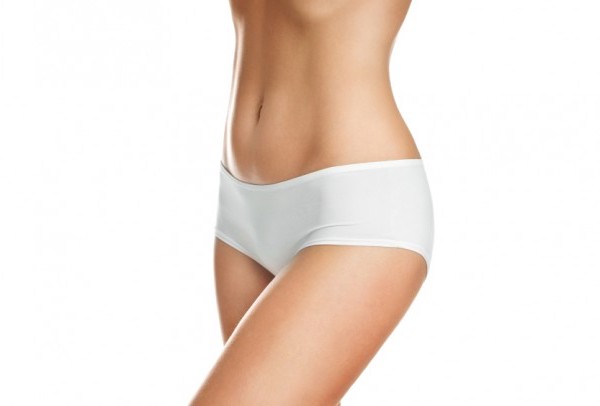 Dr. Sean Younai, board certified liposuction surgeon in Los Angeles and Beverly Hills, welcomes patients to his state of the art plastic surgery center conveniently located in a peaceful oasis adjacent to restaurants and ample parking. Aesthetically designed to the highest standards, the center offers among the highest quality liposuction in Los Angeles, attracting discerning patients far and wide.
Upon entering the center, patients quickly discover that their every need has been anticipated. From the time they arrive for their procedure and continuing through the recovery phase, the staff is always available to offer any support that is needed.
Liposuction Overview
Liposuction was introduced into the United States in 1982 and has now overtaken breast augmentation as the most sought after cosmetic surgery procedure in America. Over 400,000 procedures are performed each year, with that number growing.
What makes it so popular is the simplicity of the technique. A small hollow tube, or cannula, is introduced just under the skin into an area of excess fat. The surgeon moves the cannula back and forth breaking up the fat into small globules that can be suctioned out of the body.
Before & After Photos
What Is Lipo And How Is It Done?
Each year hundreds of thousands of Americans undergo liposuction. It is one of the most popular cosmetic procedures performed worldwide and was developed to specifically target stubborn fat cells.
As we all know, when we gain weight, our fat cells increase in both size and volume, but sometimes no matter how much we diet, those fat cells don't get smaller. Dr. Younai's liposuction procedures are able to reduce the fat cells in a specific area of the body permanently, when a stable weight is maintained. As you heal, your skin will mold to the new contours Dr. Younai has created, giving you a beautiful and proportioned shape.
Liposuction was first introduced in the United States in the late 1970s and 1980s with the tumescent procedure being developed in 1985. Tumescent lipo is the technique of choice for Board Certified Plastic Surgeon, Dr. Sean Younai.
During the tumescent procedure, a very dilute mixture of an anesthetic and a vaso constrictor are slowly infused into the tissue of the area that will treated; then a cannula is placed under the skin and into the target area. Using the cannula, Dr. Younai carefully removes the excess fat deposits as he sculpts and contours the body while performing a liposuction procedure.
Dr. Younai prefers the tumescent procedure because of the high degree of safety and comfort it provides patients, while providing consistently gorgeous body contouring results. It typically allows for less blood loss, less bruising and less swelling than other methods, such as smart lipo.
Procedures
The center is entirely focused on delivering a complete range of liposuction procedures, treating all areas of the body. Whether patients want only a small area of the face or neck treated, or a large volume of fat removed, the center has the medical staff and attention to detail expected of a world class facility.
The only method of liposuction used at the center is the tumescent method. Los Angeles surgeon Dr. Younai believes it provides the greatest degree of safety and comfort for his patients.
There is very little blood loss with this method and best of all, patients remain completely comfortable with only a local anesthetic needed. Dr. Younai finds this is one of the safest methods of liposuction.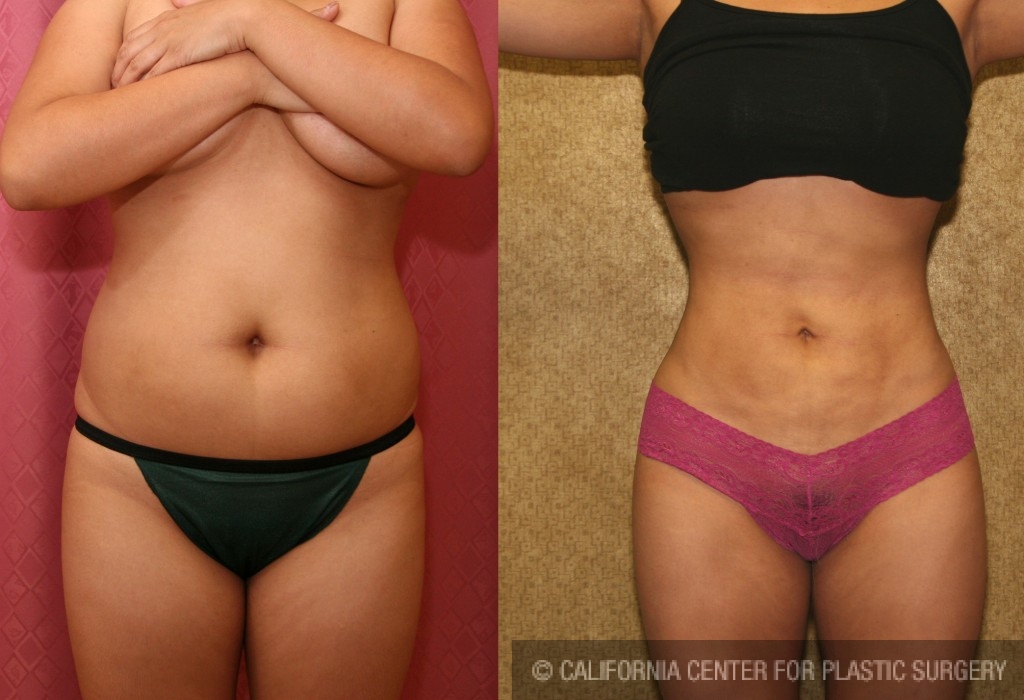 VIEW MORE RESULTS
Large Volume Specialist
Dr. Younai is one of the few large volume top liposuction surgeons in Los Angeles with the experience and skill necessary to safely remove up to 5 liters of fat in one session.
He uses a Medicare-certified surgical center, located on the premises, to ensure patient comfort and safety. Large volume lipo gives plus size patients the encouragement and motivation needed to continue their weight loss program to a successful conclusion. There are often immediate health benefits from large volume liposuction surgery, including lower cholesterol and a decrease in the amount of insulin needed for diabetics.
All areas of the body that accumulate excess fat can be treated, either separately or in combination. During the initial consultation, patients can learn of combinations areas that can be safely treated in one session such as the hips and thighs or calves and ankles. This approach saves patients time and money and will give improved results in many cases.
Liposuction – Is It Right For Me?
You have done the work, dieting and exercising to lose weight or tone up, but those stubborn areas just won't go away. No matter how hard you workout you still can't see the results in your upper arms or your thighs. Maybe you inherited your mom's hips or dad's double chin. Performing liposuction in Bakersfield, Beverly Hills, Encino or one of his other Los Angeles area offices, Dr. Younai can help address these problem areas and many others.
A great candidate for lipo is healthy, with well-controlled medical conditions or none at all. You should be at a stable or declining weight. It is important to note that liposuction is not a quick fix procedure; it is designed for someone who has already altered their diet and regularly exercises so they are at a healthy weight, but would like to target problem areas.
Liposuction is a body contouring procedure that can reduce the areas of fat in the neck and chin, upper arms, chest, breasts, abdomen and flanks, hips, thighs, knees, calves and ankles. As the fat is removed, Dr. Younai is carefully creating your new, balanced and beautiful silhouette.
Schedule A Consultation With Dr. Younai
Call us at 818.386.1222, or schedule an appointment online.