Liposuction
Consultations offered at our two convenient locations in Beverly Hills and Los Angeles, CA
Liposuction is a highly popular fat reduction procedure that helps you achieve the stunning body contours you crave.
Body Contouring on Your Terms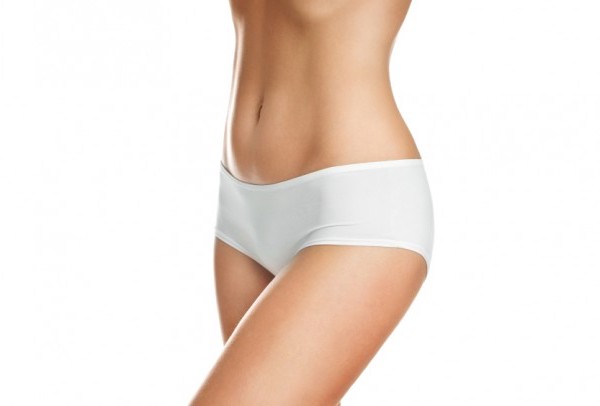 You deserve to look the way you want. Struggling with unwanted bulges or pockets of fat can be frustrating. A lot of less-than-pleasant terms were invented to describe these problematic areas: "thunder thighs", "double chin", "saddlebags", "love handles". Liposuction is a time-tested solution to resolve these issues.
Dr. Sean Younai, a board-certified surgeon in Los Angeles and Beverly Hills, welcomes liposuction patients to his state of the art plastic surgery center. Conveniently located in a peaceful oasis adjacent to ample parking, the center offers among the highest quality liposuction in Los Angeles, attracting discerning patients from far and wide. Designed with the highest standards, our center is accredited by both the American Association for Accreditation of Ambulatory Surgery Facilities (AAAASF) and the Accreditation Association for Ambulatory Health Care (AAAHC), which is a rare achievement. Whether patients want only a small area of the face or neck treated, or a large volume of fat removed, Dr. Younai will skillfully craft your balanced, stunning silhouette.
Call us at 818.386.1222, or schedule an appointment online.
About Liposuction in Los Angeles
Liposuction was introduced to the United States in 1982. Today, over 250,000 procedures are performed each year, with that number growing each year.[1]
What makes liposuction so popular is the simplicity of the technique. A small hollow tube, or cannula, is introduced just under the skin to access the area of excess fat. The surgeon moves the cannula back and forth breaking up the fat into small globules for gentle vacuuming out of the body.
What Is Liposuction?
Liposuction was developed to specifically target stubborn fat (adipose) tissue. When we gain weight, our fat cells increase in both size and volume. Sometimes, no matter how much we diet, those fat cells don't get smaller. Liposuction reduces the quantity of fat cells in a specific area of the body permanently. As you heal, your skin will mold to the sleek, new contours Dr. Younai created.
Before and After Photos
Benefits
Enhancement in shape and physique
Boost in self-confidence and self-esteem
Long-lasting results
Targeted fat reduction
Resolution of conditions such as gynecomastia and lipodystrophy
Motivation for a healthy lifestyle
Is Liposuction Right For Me?
You have done the hard work. You've dieted and exercised, but those stubborn bulges just won't go away. No matter how hard you work out, you still can't see the results in your upper arms or your thighs. Maybe you inherited your parent's love handles or double chin. Dr. Younai can help address these problem areas and many others.
A great candidate for lipo is healthy, with well-controlled medical conditions or none at all. You should be at a stable or declining body weight. Liposuction is not a quick fix procedure. It is designed for someone who has already adopted a healthy diet and exercises regularly, but still experiences troublesome fat accumulation.
Your Private Consultation with Dr. Younai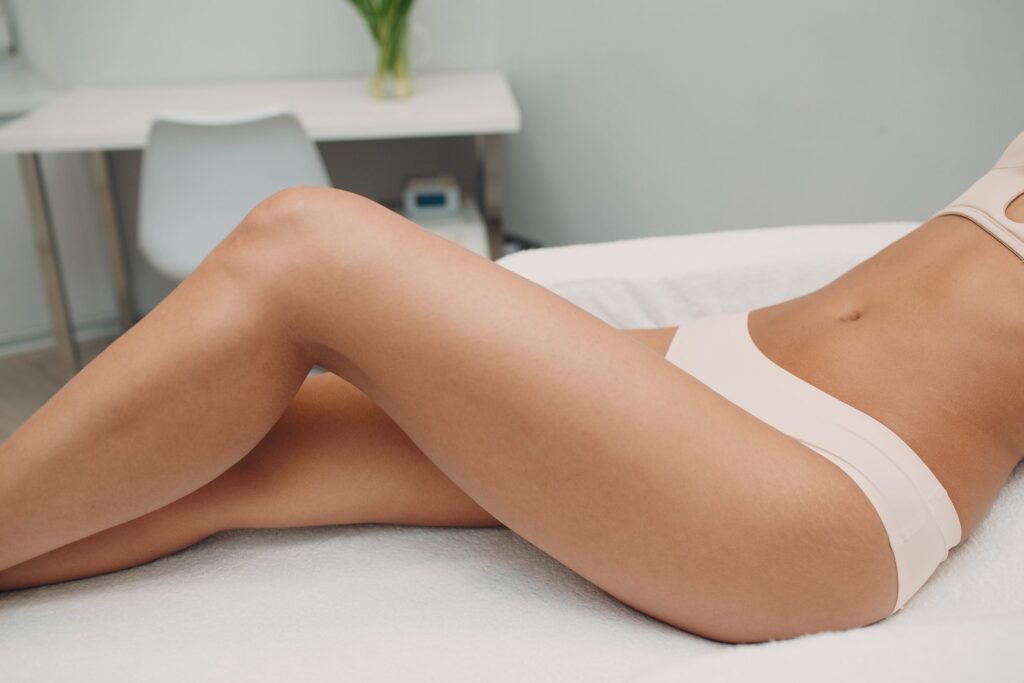 The best results begin with a great consultation. Preoperative planning and assessment is a crucial element for successful procedures.[2] During your consultation, Dr. Younai will review your medical history, discuss your goals and expectations, and conduct an examination. He will then go over the procedure with you and discuss his plans for achieving your desired outcome. During the initial consultation, he will discuss combinations of areas that can be safely treated in one session such as the hips and thighs or calves and ankles. This approach saves you time and money and can result in improved outcomes. If you want to learn more and discover if liposuction is best for your situation, book an appointment with Dr. Younai today. You can also call our office at 818.386.1222.
Pre-Procedure Preparation
After your consultation, you will receive a set of personalized instructions. It's important to follow all these guidelines. To give you a preview of what to expect, here are some of our usual recommendations.
Avoid taking blood-thinning medications including aspirin, Aleve, Motrin, and ibuprofen.
Fill all your prescriptions before the day of surgery.
Do not eat or drink anything after midnight the day before your surgery.
Follow all instructions regarding any prescription medications you are taking.
Arrange a caregiver to drive you to and from surgery and stay with you for at least 24 hours.
Wear comfortable and loose clothing on the day of your surgery.
Ensure your compression garment fits well before the day of surgery.
What to Expect During the Procedure
Upon entering the center, you will discover our attentive staff has anticipated your every need. From the time you arrive for your procedure through the recovery phase, our staff remains available to offer support along the way. Once comfortable, we will apply the appropriate anesthesia. Dr. Younai will then carefully use a surgical pen to mark up your treatment area. Marking up the treatment area is essential for the best results. The doctor will then make the small incisions necessary to deploy his cannula to gently vacuum the fat.
Dr. Younai believes tumescent liposuction procedures provide the greatest degree of safety and comfort for his patients. There is very little blood loss with this method and best of all, patients remain completely comfortable with only a local anesthetic needed. In Dr. Younai's experience, tumescent liposuction is the safest method of liposuction, so it's the only type of liposuction he performs.
Large Volume Specialist
Dr. Younai is one of the few large volume liposuction specialists in Los Angeles with the experience and skill necessary to safely remove up to 5 liters of fat in one session.
He uses a Medicare-certified surgical center to ensure patient comfort and safety. Large volume lipo gives plus-size patients the encouragement and motivation to successfully continue their weight loss program. There are often immediate health benefits from large volume liposuction surgery, including lower cholesterol and a decrease in the amount of insulin needed for diabetics.
What to Expect After Your Procedure
If you have any questions during your recovery, don't hesitate to call our office at 818.386.1222.
You can expect to feel groggy for at least 12 hours after surgery. It's important that your caregiver stays with you and helps for at least 24 hours. You want to make sure you rest in the days following your procedure. Light walking will help your circulation and help your body heal, but make sure to not overdo it by trying to exercise. Drink a lot of water and stay hydrated. Try to avoid greasy or acidic foods to ease the pressure on your digestive system. Wear your compression garment as instructed, usually for the first few weeks at all times, except when showering. Refrain from strenuous activities for the first two weeks. After that, consult with the doctor on when you can resume your normal routine.
Results
Liposuction is extremely popular because it has been proven safe with a very low complication rate over time.[3]  We've found that many of our patients enjoy a boost in self-esteem and an increase in motivation to maintain a healthy lifestyle. Liposuction continues to deliver life-altering results.
"I love looking in the mirror and trying on clothes. Donated my whole closet. I feel like I am in my twenties again. I love my arms too, and I would tell anyone I prefer my perfectly placed scars any day. I don't even worry about hiding them. I feel confident and pretty for the first time in decades." – BG, patient review
How Much Will Liposuction Cost in Los Angeles?
Liposuction is a highly customized procedure. As such, Dr. Younai can provide pricing for your procedure during your consultation.
Dr. Younai is committed to providing the highest-quality liposuction at competitive prices.
FAQ
What is tumescent liposuction?
During the tumescent procedure, a very dilute mixture of an anesthetic and a vasoconstrictor are slowly infused into the tissue of the area that will be treated. Then, a cannula is placed under the skin and into the target area. Using the cannula, Dr. Younai carefully removes the excess fat deposits as he sculpts and contours the body. Precision and definition guide his technique when performing a liposuction procedure.

Dr. Younai prefers the tumescent procedure because of the high degree of safety and comfort it provides patients while providing consistently gorgeous body contouring results. It typically allows for less blood loss, less bruising, and less swelling than other methods, such as SmartLipo.
What areas can be treated with liposuction?
Liposuction can reduce the areas of fat in the neck and chin, upper arms, chest, breasts, abdomen and flanks, hips, thighs, knees, calves, and ankles. 
Does liposuction produce scars?
Due to the narrowness of the small cannula, the incisions produce extremely minimal scarring.
How is liposuction different from a tummy tuck?
Liposuction is a fat reduction procedure designed to remove pockets of fat that resist diet and exercise. Tummy tucks aim to tighten the skin and muscles. The two procedures complement each other so well because they both focus on different approaches to body sculpting. You can read more about combining the two procedures on our blog.
References
American Society of Plastic Surgeons. (2020). Plastic Surgery Statistics. Retrieved November 02, 2020, from https://www.plasticsurgery.org/news/plastic-surgery-statistics
Tabbal, G. N., Ahmad, J., Lista, F., & Rohrich, R. J. (2013). Advances in Liposuction. Plastic and Reconstructive Surgery Global Open, 1(8). https://doi.org/10.1097/gox.0000000000000007
Bellini, E., Grieco, M. P., & Raposio, E. (2017). A journey through liposuction and liposculpture: Review. Annals of Medicine and Surgery (2012), 24, 53–60. https://doi.org/10.1016/j.amsu.2017.10.024