Mini Liposuction
Consultations offered at our two convenient locations in Beverly Hills and Los Angeles, CA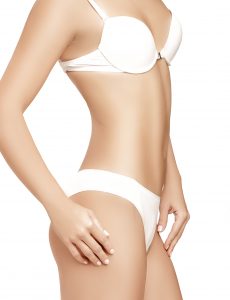 Contrary to the impression that many people have about fat loss, liposuction is not just for overweight people or people with large areas of disproportionate fat. Dr. Sean Younai, board certified plastic and cosmetic surgeon often sees people who are frustrated because despite all their efforts, the last few pounds of fat stubbornly remains.
For patients who are at a stalemate with this problem, a liposuction procedure is the only way to finally achieve the perfect shape that has been eluding them. Mini liposuction in Beverly Hills & Los Angeles is a procedure that targets pockets of resistant fat in a laser precise way so that the exact right amount of fat is removed only from the narrowly defined area.
A Simple Solution To A Frustrating Problem
The solution is simple in concept – apply a little liposuction to those stubborn areas and finally enjoy the satisfaction of a beautiful toned body. The application of the solution isn't quite so simple because patients of normal weight have a very thin layer of fat to work with.
It is vital that the surgeon who performs a mini liposuction in Los Angeles and Beverly Hills is not only technically skilled, but in possession of a keen artistic sense.
Dr. Younai has these skills along with an exceptional ability to communicate with and understand his patient's goals. He has performed thousands of liposuction procedures, both large volume liposuction and liposuction for tiny target areas, and he understands the science and art of fat removal like no other.
Mini Liposuction Procedure
This procedure is very fast, usually taking less than an hour.
It is performed on the last area or areas of resistant fat, such as around the knees, behind the elbows, under the chin and that little bit of fat close to the armpit. A local anesthetic is used and then the surgeon injects a special lypolytic fluid at the site. A syringe and very fine cannula is used to remove the fat. There are no sutures after the procedure as the cannula used is very small. Dr. Younai removes the excess fat and then places a bandage on the injection site.
Recovery
Patients can return home after their mini liposuction procedure and can return to work the next day. Unlike more extensive liposuction, patients are encouraged to resume exercise to speed healing. There is very little swelling and bruising with this procedure and full results will be realized with a few short weeks.
Take The First Step To Finally Achieving Your Goal
Los Angeles & Beverly Hills residents are fortunate to have Dr. Sean Younai, who delivers liposuction to all parts of the body, including among the best mini liposuction Los Angeles and Beverly Hills have available. He takes as much pleasure in helping his patients achieve their image goals as his patients have in achieving them. Patients having a few stubborn areas of fat resistant pockets have done all they can to get their bodies into perfect condition.
Dr. Younai is happy to use his skill to get them across the finish line and on to enjoying their accomplishment. Contact our offices for an initial consultation so you can finally be content when you look in the mirror.
Schedule A Consultation With Dr. Younai
Call us at 818.386.1222, or schedule an appointment online.