Cheek Implants
Consultations offered at our two convenient locations in Beverly Hills and Los Angeles, CA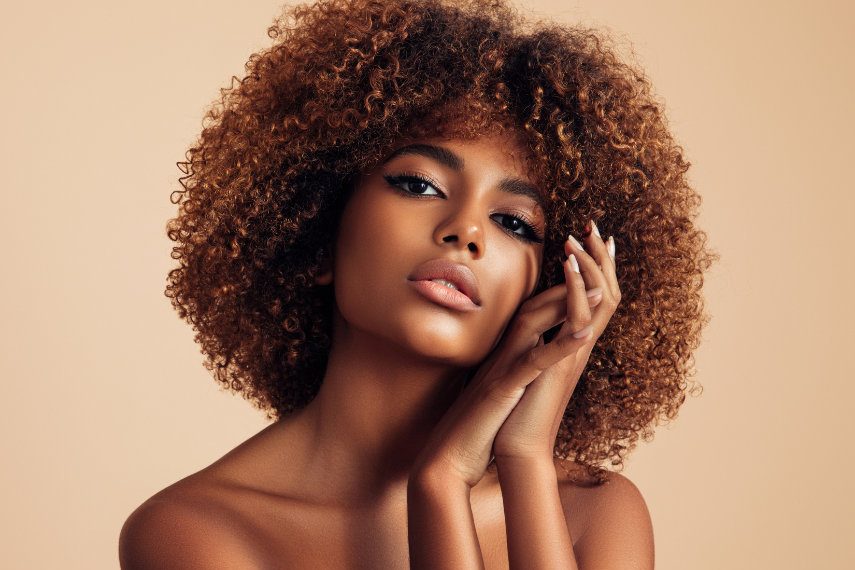 A cheek implant is a surgical procedure that inserts a silicone-based implant into the cheek to project a fuller, younger look. Our faces are what tell the world who we are. It is one of our most signature features because it reveals our character and sense of style.
Sleek contours, defined facial features, and sensual shapes are some of the most sought-after facial attributes. That can be in store for you too! Patients who opt for cheek implants get real results that speak volumes. The surgery is a long-lasting solution to give your cheeks a better profile. Younai Plastic Surgery is here to revamp your look. Dr. Sean Younai and his staff are located both in posh Beverly Hills and LGBTQ-friendly West Hollywood. Schedule an appointment and mark your calendar for your very own consultation. Or, you can call (310) 275-1971 to get started. We'll show you how this procedure can change your cheeks, change your world, and get you noticed.
What is a Cheek Implant?
Until recently, the main way to get lifted, fuller cheekbones was to create that illusion through carefully applying contouring makeup. That is an art form in itself! While some of the resulting effects can be impressive, this process is time-consuming, requires expert makeup artistry, but washes away at the end of the day. Cheek implants are a surefire way to add structure to cheeks that have lost density. They are a safe way to emphasize the cheekbones to improve your overall facial contours and restore lost volume. [1] The process involves Dr. Younai making a small incision along the side of your upper lip or within the lower eyelid. The implant is carefully placed on top of or below the cheekbone before the overlying skin is carefully sutured. 
See the Plus Side of Plumper Cheeks
Having a cheek implant procedure done will certainly change the course of your aging and facial profile. Patients enjoy long-lasting results that are noticeable yet subtle. Your cheeks will thank you as they will become much fuller and brighter looking. Here are some more bonuses: [2]
Achieve a fuller, younger look
Maintains overall balance and symmetry to the face
Results are long-lasting
Avoid getting under-eye bags
Reduce sagging and hollowness
Boost up self-confidence
Learn more about what's in store for you with a cheek implant by scheduling a friendly consultation with Dr. Younai. Or, you can give us a call directly at (310) 275-1971.
Ideal Candidates
Men and women experiencing a sunken or flat profile are encouraged to seek treatment. Patients should also meet these standards:
Be physically healthy with a stable weight
Are a non-smoker
Have cheek structure that is flat, and skin that is thin, or saggy
Spend some time with us at your consultation and find out if a cheek implant is right for you. We have two convenient locations in the greater Los Angeles area.
Personal Consultation with Dr. Younai
Our offices offer everyone an airy, comfortable space to relax. Our Beverly Hills offices are along bustling Wilshire Boulevard and equidistant to fashionista-friendly Rodeo Drive and shopper haven Beverly Center. Or, you can have a blast in LA's LGBT epicenter, West Hollywood. Have fun on Sunset Boulevard with all the delectable restaurants and cute storefronts. 
For over 25 years, Dr. Younai has become one of the most respected plastic surgeons in the greater Los Angeles area. His artistic eye and surgical skills have attracted Hollywood's best and brightest A-listers.
Our state-of-art offices are fully equipped to treat any cosmetic needs. At your consultation, we will seat you inside one of our examination rooms where one of our friendly staff will ask you questions regarding your health and medication history. Then, Dr. Younai will turn the floor over to you. This will be your time to express your concerns or feelings regarding your current cosmetic situation. He'll examine them thoroughly, paying close attention to the overall texture and structure of the cheeks. Finally, Dr. Younai will develop a treatment plan that will work perfectly for you.
Come see us for a friendly consultation at either one of our locations. Be sure to check out our blog for informative posts on the procedures we offer. For our out-of-town patients, we can meet with you wherever you are via a virtual consultation.
How to Prepare
We advise patients to do the following to ensure their procedure and recovery time are as easy as possible:
Stop smoking four weeks before surgery to decrease facial scarring
Avoid blood-thinning medications like aspirin, anti-inflammatory, and herbal medications 2 weeks before
Steer clear from alcohol for two days
Hold off eating and drinking six hours prior
Come to the office with a good night's rest
The Cheek Implant Techniques
You are the star of this show! You will be taken to our treatment rooms and will be resting comfortably during your time with us. The procedure starts with Dr. Younai making a small incision along the upper lip or lower eyelid. A pocket is created to slide the implant over the bony side of the cheek. The implants come in different shapes and sizes and will be customized to fit your existing facial structure. They are made of synthetic silicone, a rigid polyethylene that will be attached to your bones. [3] The material is strong enough to integrate well with your bone structure. Depending on the treatment plan, your pathway to enhanced cheeks may take on different require a special kind of implant: [4]
Submalar Implants
Submalar implants correct volume depletion in the fleshy portion of the cheek and are placed below the most prominent curves. Filling in this area restores a fullness that diminishes signs of old age.
Malar Implants
The malar region lies just above the submalar area. Implants placed here are meant to correct insufficient structure directly on the cheekbones.
Cheek implants in the malar region will give you higher-arching cheekbones and complement the rest of your naturally attractive facial features.
Combined
This comprehensive implant treats both the cheekbone and the fleshy portion just below the cheekbone.
Once the implant is positioned in its rightful place, it is secured with a permanent screw. The entire process should take about an hour.
Recovery
After a cheek implant procedure, most patients can return to their daily routine in about a week. However, you'll need to take it easy and refrain from strenuous activity for 1-2 weeks after your surgery. Some inflammation, redness, and minor bruising will be seen at the incision site but be sure to follow Dr. Yonai's post-op instructions so that they heal successfully. Patients may also feel some mild pain for a few days. You will be prescribed pain relievers to minimize discomfort. Some facial numbness may also occur and can last up to three months as the nerve endings will take time to heal. Most bruising and swelling will start to fade in two weeks. [5]
Results
You may notice some results almost immediately but give your new cheeks time for the final contours to appear. The redness, bruising, and slight swelling may temporarily conceal the appearance of your results. When your recovery is complete, and your new, voluminous cheeks appear, celebrate! You've come a long way. You can now look forward to permanent results. You'll have optimized facial contours with heightened cheek structure that is yours to keep!
Cost
The final cost of your surgery will depend on several factors. Things to take into consideration are the extent of your surgery and the implants used. All these concerns will be addressed at your private consultation. Have a look at our financing page to get an idea of what your procedure may cost. Younai Plastic Surgery is pleased to offer patients easy ways to fund their treatment with our partners at CareCredit. They provide easy payment options that fit any budget. Sign up now to see if you pre-qualify.
FAQ
Will I have scars from a cheek implant?
There may be some scarring left over from the surgery. However, the incisions made by Dr. Younai are made in discreet places around the cheek so they won't be noticed.
How long will the results last?
Your results have the potential to last a lifetime. The implant is secured with a micro screw onto your bone structure so it remains in place. 
References