Cost of Tummy Tuck
Consultations offered at our two convenient locations in Beverly Hills and Los Angeles, CA
What is the cost of a tummy tuck, and of related procedures? See below for pricing.
| Procedure | Cost |
| --- | --- |
| Tummy Tuck (abdominoplasty) | $14,500 – $35,000 |
| Liposuction of abdomen and flanks | $12,000 – $20,000 |
| Liposuction of arms and outer chest | $11,000 – $18,000 |
| Liposuction of thighs (complete) | $12,000 – $20,000 |
Cosmetic surgery was once accessible to only a fraction of the population, restricted mainly to the rich and famous. This trend has significantly changed with the increase in the amount of personal disposable income and with the introduction of financing companies that specialize in medical procedure financing.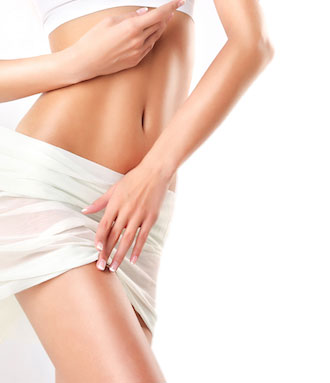 Last year there were over 11 million surgical and nonsurgical procedures performed in the United States totaling over 12 billion dollars. Dr. Sean Younai, a board-certified plastic and cosmetic surgeon located in Beverly Hills & Los Angles, has vetted the financing companies that cater to medical procedures eliminating any that fail to meet his standards.
While he wants patients to have access to plastic surgery, he does not want to expose them to financial opportunists (click here for financing options).
Surge In Plastic Surgery Procedures
The surge in demand for plastic surgery procedures has several causes. Men and women competing in highly competitive job markets want to look as young and vital as they feel. People at the pinnacle of their career want to refresh their appearance to reflect their vibrancy and energy.
Also, advances in technology have increased the range of minimally invasive procedures that require little downtime. Even if competing in the job market isn't an issue, people are investing in their appearance and well-being so that they look as young as they feel.
Tummy Tuck Slideshow
Importance Of Board Certified Surgeons
A tummy tuck, or abdominoplasty, is a surgical procedure that requires a high standard of care to ensure patient safety.
As with any popular procedure, there is a profusion of advertising hype aimed at people who want a flatter midsection. Promises of a flatter midsection costing little more than a sofa abound. Prices have become more competitive; however the minimum standard does require that certified professionals in accredited surgical facilities perform the work.
Dr. Younai cautions people looking for a good price to consider carefully the safety factor as well as price. With a 12 billion dollar market there will be many who merely want to tap into the potential income cutting costs related to patient comfort and safety. Dr. Younai, a prominent Beverly Hills tummy tuck surgeon, has safely performed thousands of procedures producing stellar results. He credits his success in part because of his uncompromising policy of not cutting corners for the sake of the bottom line. His delighted patients agree.
Costs
The American Society of Plastic Surgery publishes general costs of plastic surgery procedures on an annual basis. The following costs are baseline and each individual patient coming to Dr. Younai will receive a quote covering all aspects of care. This will include the tummy tuck cost (or other procedure), preoperative testing, the costs of the surgical center, any special garments or implants and the cost of a few days in a recovery facility if required.
Dr. Younai offers economical ways of achieving image goals such as combination procedures that can be done during one session which reduces surgical center costs.
Going Over Costs During Your Consultation
Dr. Younai offers an extensive initial consultation to ensure there is time to cover all aspects of treatment including costs. He encourages his prospective patients to take as much time as they need to consider their options before making a decision that will have a huge impact on their lives.
He is happy to provide a comprehensive quote on the entire procedure and does not need to pressure anyone to quickly decide; he is booked well into the future because he is one of the best tummy tuck specialists in Beverly Hills & Los Angeles.