Brow Lift
Consultations offered at our two convenient locations in Beverly Hills and Los Angeles, CA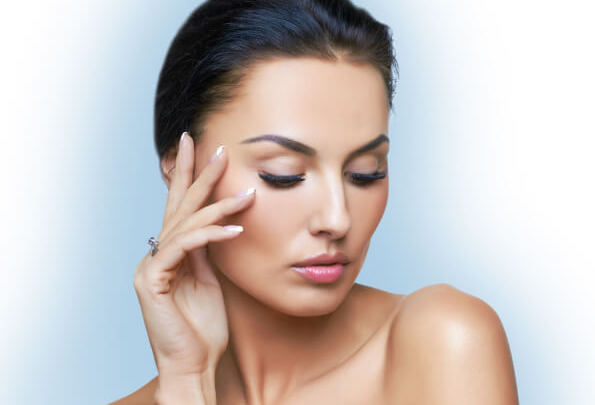 We all know that inner beauty is the most important of all, but what if your outward appearance fails to portray the way you really feel inside?
A brow lift or forehead lift might be the solution you have been looking for! Severe lines and deep furrows on your forehead can make you look tired, frustrated, and angry. More than that, the quickest way to start showing your age is with a wrinkled brow. 
Perhaps you have already tried Botox and fillers to address your wrinkled brow. In more severe cases, however, a brow lift is the best way to achieve the youthful and alert look you desire. Even a healthy, regular sleep schedule will not help to correct the loose, lax skin that is responsible for the lines in your forehead. But Dr. Sean Younai can help!
"It is a privilege to be a doctor,"

Dr. Sean Younai.
Dr. Younai combines surgical skills with a refined aesthetic sense to his work. He is proudly poised to serve all of Southern California from a variety of convenient locations in Beverly Hills, Encino, Glendale, and Bakersfield. 
Schedule a consultation to learn more about your options for treating your wrinkled forehead and brow.
About
A brow lift is the best way to treat the most severe cases of forehead lines and other signs of aging in the upper part of the face. Botox, fillers, and other more superficial techniques can be very effective, too. But the surgical approach produces the most dramatic and longest-lasting results. It is a relatively simple procedure, very often performed on an outpatient basis. A brow lift should only take an hour or two and patients get to go home the same day as their procedure.
Benefits
Creates a youthful appearance
Dramatically reduces forehead lines
Reduces frown lines between the eyebrows
Lifts skin out of the way of the eyes for a more alert appearance
Candidates
You may feel well-rested and perfectly emotionally centered, but every time you look in the mirror, the person looking back at you appears tired, angry, even sad. Or worse, your friends, colleagues and loved ones are asking "What's wrong?" when you feel perfectly fine! If any of this is true, you may be the ideal candidate for a brow lift.
You may have observed the wrinkles forming on your forehead for a short while now. Facial massages and a sound sleep schedule go a long way. For others, usually 35 years old and up, superficial treatments like Botox and fillers can show impressive results. But, for those between the ages of 40 and 60, more dramatic measures are necessary for achieving the look you desire. Younger women in their late 30s have reported positive results from their forehead lifts, as well.(1)
Procedure
The brow lift procedure works to tighten loose skin that can pile up on the browline as our facial tissue becomes lax with age. Also known as a forehead lift, Dr. Younai accomplishes the surgery in several steps.
At The California Center for Plastic Surgery, there are two approaches to the procedure—the endoscopic brow lift and the traditional brow lift, detailed below. The variety of forehead lift Dr. Younai recommends for you will depend on age, unique anatomy and the severity of your wrinkles. All the variations of the brow lift accomplish the same goal: the removal of excess skin from the forehead to improve the appearance of the upper face.
Basic brow lift (or forehead lift) procedure in 3 steps:
An incision or series of incisions are made along the hairline or higher up on the scalp
The forehead skin is drawn back up the forehead and scalp; excess skin may be removed
Loose skin is secured and incision(s) are sealed for proper recovery
Loose skin at the brow can have aesthetic effects lower down on your face, too. Many people seeking upper eyelid surgery (blepharoplasty) or a facelift may find great benefits from a brow lift. All three of these procedures also complement each other well to create a comprehensive brightening and rejuvenation of the entire face.
Endoscopic Brow Lift
The endoscopic technique is the most popular forehead lift among both doctors and patients. It makes use of a minimally-invasive technology: a long, thin tube with a bright light and camera at the end is inserted beneath the skin. This useful device is called an endoscope. The endoscope probes and projects visual information on a nearby screen for Dr. Younai to observe and make judgments.
The advantage of the endoscopic technique is that it reduces the incidence of scarring.
Rather than a single, long incision, a series of smaller incisions are made along the hairline. One incision permits the entry of the endoscope. Another incision allows access for an instrument designed to pull the skin of your brow upward. The skin is secured to a higher point on your forehead or scalp using staples or sutures.
Unlike a traditional brow lift, no skin is removed in the endoscopic technique, so it is not ideal for the most profound cases. But the smaller incisions reduce recovery time and minimize scars. Usually, any scarring can be hidden along the hairline.(2)   
Benefits
Less reported itching
Not as invasive as a traditional forehead lift
Reduced scarring
Less numbness
Trans-Palpebral Brow Lift
The trans-palpebral variation of the forehead lift produces subtler effects than the endoscopic brow lift. First, a small incision is made at the eyelid. Then, the patient's frown muscles are disabled. Finally, Dr. Younai lifts the eyebrows and relaxes the forehead frontalis muscles. 
Less invasive procedure than the full forehead.
It is effective for patients with special concerns about the hooding of loose and sagging skin around the eyes. A trans-palpebral brow lift is best used in conjunction with or in lieu of blepharoplasty (eyelift).
Direct Skin Excision Forehead Lift
If you are unable to have an endoscopic or traditional forehead lift, a direct skin excision brow lift could be a viable alternative. The incision is made closer to the brow at a greater elevation. Patients with thick, dark eyebrows are preferred to help hide an increased incidence of scarring.
This surgery is an effective treatment for deep forehead furrows, lateral wrinkles and excessive hooding around the eyes that may impair vision.
Thread Lift
A quick, relatively simple procedure that only requires local anesthesia.
The Contour Thread Lift™ and Feather Lift™ are new procedures that have received some attention and celebrity endorsements recently. The advantage of the thread lift technique is that hardly requires any incisions at all. Rather, the threads are inserted through a small stab incision in the hairline.
Recovery
With most variations and alternatives to the brow lift, you can expect some swelling and bruising of the treated area. It would be wise to take a week or two off from work, if you are able. Dr. Younai may insert a drain tube near the surgical site which should remain in place for the first week following the procedure. Sutures and stitches will be removed after about seven days.
Dr. Younai will give you further directions depending on the type of procedure you had and other factors specific to your individual needs.
Complementary Procedures
A brow lift is best performed in combination with or in lieu of a facelift and blepharoplasty (eye lift). If they have elected for more than one of these procedures, patients can expect a longer recovery time but also more dramatic results.
A facelift tightens the skin and muscles around the face. While a brow lift is only effective around the forehead and eyes, a facelift, when paired with a brow lift, will make the entire face appear more youthful and brighter.
Eyelid surgery can be paired with a browlift and facelift to produce more open and alert eyes. Many older patients can experience hooding around their eyes as they age, obstructing vision. These patients are considered the ideal candidates for blepharoplasty.
Show Your Inner Beauty With a Brow Lift
Your face is usually the first part of you that people see. It should project your true feelings and authentic self to the world. If deep furrows and a wrinkled forehead make you appear tired, angry or sad, you might consider surgical intervention from an experienced hand.

Dr. Younai proudly serves Southern California from his locations in Beverly Hills, Encino, Glendale and Bakersfield. He and his attentive staff at the California Center for Plastic Surgery are easily accessible from the Burbank (BUR) and Los Angeles (LAX) Airports for patients who frequently fly in from Northern California, Nevada and beyond for the doctor's expertise.
Schedule a consultation to learn more about your options for treating your wrinkled forehead and brow.
FAQ
What is the difference between a brow lift and a forehead lift?
These terms are often used interchangeably to describe a family of procedures that target wrinkles around the forehead and eyebrows. 
What types of brow lifts does Dr. Younai perform at The California Center for Plastic Surgery?
Dr. Younai performs only endoscopic and traditional brow lifts. He also performs similar procedures, like the thread lift, that produce similar results.
Will a brow lift address wrinkles on my face and loose skin around my eyes?  
A brow lift can be very effective at tightening and brightening the face. But patients seeking more dramatic results might also investigate getting a facelift and eyelift in conjunction with their brow lift surgery. 
References
Pham, T. (2018). Upper Blepharoplasty: Management of the Upper Eyelid and Brow Complex via Transblepharoplasty Approach. Facial Plastic Surgery, 34(02), 183–193. doi: 10.1055/s-0038-1636918
Chiu, E. S., & Baker, D. C. (2003). Endoscopic Brow Lift: A Retrospective Review of 628 Consecutive Cases over 5 Years. Plastic and Reconstructive Surgery, 112(2), 628–633. doi: 10.1097/01.prs.0000071042.11435.2e