Tummy Tuck with Liposuction
Consultations offered at our two convenient locations in Beverly Hills and Los Angeles, CA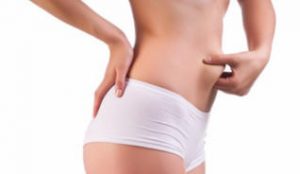 Tummy tuck surgery, or abdominoplasty, is one of the most common procedures requested of Dr. Sean Younai. For men and women who have excess skin and fat in the midsection, a tummy tuck with liposuction can sometimes be done in one session to further enhance results.
Dr. Younai delivers superb results using tummy tuck with liposuction in Beverly Hills at his state-of-the-art office.
Concerns With Combined Procedures
During an abdominoplasty, skin is being stretched and sutured to create a lift in the area. Doing liposuction in the same area is not safe due to the danger of damage to blood circulation which can lead to scarring or skin loss.
It is safe to perform liposuction in the hips and thighs concurrent with a tummy tuck.
Other procedures can be combined with tummy tuck such as a breast lift with breast augmentation or eyelid surgery.
Dr. Younai will carefully consider the total length of any combination of procedures to assess overall surgical risks. He believes in staging procedures rather than pushing the limits of surgical safety to try and achieve too much at once.
High Tension Tummy Tuck
Dr. Younai specializes in the high tension tummy tuck.
This procedure tightens the abdominal wall and lifts the thighs and buttocks by extending the incision to the flanks. In this procedure, excess fat can be removed using flanks and hip liposuction. Once the incision is closed the result is dramatic.
Combination procedures, such as tummy tuck with liposuction, require a very high level of surgical skill and artistic perception to be successful. Dr. Younai has thousands of hours of complicated plastic surgery procedures to draw from when planning a complex series of surgical steps to be performed at once.
He is a perfectionist and his attention to detail is what sets him apart from other Los Angeles tummy tuck surgeons.
Initial Consultation
To establish what can be done for any patient, Dr. Younai spends a significant amount of time understanding their goals and the timeline set up by the patient. He will enthusiastically embrace these goals and help the patient reach them, but only if they are safe and will result in the beautiful body envisioned by the patients.
Initial consultations are booked well in advance to allow time for each patient. Dr. Younai is much in demand, providing among the finest results in tummy tuck with liposuction that Los Angeles and Beverly Hills have to offer.
Schedule A Consultation With Dr. Younai
Call us at 818.386.1222, or schedule an appointment online.