Tummy Tuck with Liposuction
Consultations offered at our two convenient locations in Beverly Hills and Los Angeles, CA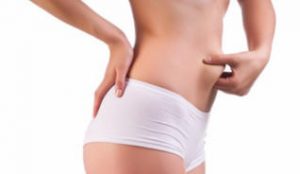 Tummy tucks with liposuction are a popular combination of aesthetic procedures that help you sculpt your physique how you want.
Sculpt the Body of Your Dreams
Pregnancy, losing weight, and aging help us mature into the people we want to be. But these profound life events can also leave our bodies in a condition we want to change. Diet and exercise provide an essential foundation for any healthy lifestyle. Yet, oftentimes, they aren't enough by themselves to give us the body we want to have.
Tummy tuck surgery, or abdominoplasty, is one of the most popular procedures. Dr. Sean Younai performs. For men and women who have excess skin and fat in the midsection, a tummy tuck with liposuction can often be accomplished in one session. Dr. Younai delivers superb results when combining tummy tucks with liposuction in Beverly Hills. We value and respect our patients' privacy and confidentiality. As a result, we perform procedures at a state-of-the-art surgical center certified by both the Accreditation Association for Ambulatory Health Care (AAAHC) and the American Association for Accreditation of Ambulatory Surgery Facilities (AAAASF).
If you want to learn more about how Dr. Younai can help you achieve your abdominal goals, give our Beverly Hills office a call at (310) 275-1971. We also offer virtual consultations to accommodate your busy schedule and active lifestyle.
What's the Difference Between Tummy Tucks and Liposuction?
Liposuction is considered a body contouring procedure. It aims to eliminate those stubborn bulges of fat that aren't responding to rigorous exercise or dieting. For its intended purpose, liposuction works phenomenally well. It can eliminate love handles, bra fat, back fat, flabby arms, and more. But liposuction is limited because it doesn't treat excess or loose skin or tighten the muscles.
Tummy tucks, on the other hand, focus on the removal of excess skin or tightening of the muscles. Tummy tucks can correct separated abdominal muscles and the condition known as diastasis recti. Abdominoplasty helps form a more toned, tight physique. But tummy tucks don't remove those pockets of immovable fat.
The complementary nature of each procedure makes them an obvious and natural combination.
High Tension Tummy Tucks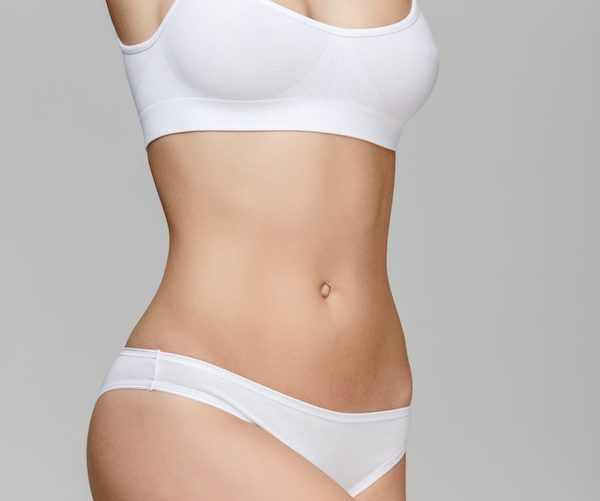 Dr. Younai specializes in the high tension tummy tuck. This procedure tightens the abdominal wall and lifts the thighs and buttocks by extending the incision to the flanks. In combination with a high tension tummy tuck, liposuction can remove excess fat from the flanks and hips. Once the incision is closed, you can see the dramatic results.
Combination procedures, such as tummy tuck with liposuction, require a very high level of surgical skill and artistic perception to be successful. Dr. Younai has thousands of hours of experience performing complicated plastic surgery procedures. He draws from this abundance of knowledge when planning customized aesthetic procedures. A perfectionist, his attention to detail sets him apart from other Los Angeles tummy tuck surgeons. If a high tension tummy tuck is not best suited to your goals or body type, Dr. Younai can recommend another type of tummy tuck.
Before and After Photos
Concerns with Combining the Procedures
During an abdominoplasty, the skin is being stretched and sutured to create a lift in the area. Doing liposuction in the same area is not always safe due to the danger of disrupting healthy circulation, which can lead to scarring or skin loss.
It is very safe to perform liposuction in the hips and thighs concurrent with a tummy tuck. Other procedures can be combined with tummy tuck such as a breast lift with breast augmentation or eyelid surgery.
Dr. Younai will carefully consider the total length of any combination of procedures to assess overall surgical risks. He believes in staging procedures at different dates for some patients, rather than pushing the limits of surgical safety to try and achieve too much at once. By staging the procedures at different dates, you will receive the ultimate benefits of both techniques without the risks of an extended double procedure. Dr. Younai believes patient safety is the most important aspect of any aesthetic procedure. Complications occur when surgeons discard the guiding principles of patient safety. 
Benefits
Enhance the contours of your figure
Can remove stubborn bulges of fat
Can reshape the midsection to achieve the desired outcome
Improve self-esteem and confidence
Eliminate excess skin leftover from weight-loss, pregnancy, or aging
Long-lasting results
Natural-looking, stunning transformations
Suitable Candidates
Ideal candidates are in good health and at or near their ideal body weight. Women candidates should also have completed their families and not plan future pregnancies. It's ideal to be a non-smoker. Smoking always increases health risks even without adding a surgical procedure into the mix. Basically, you should stop smoking when you decide to undergo aesthetic surgery. The earlier you quit smoking, the more you reduce the risk of complications. 
It's also important to have realistic expectations. Neither tummy tucks nor liposuction are weight-loss surgeries or treatments to correct obesity.
A consultation is necessary to qualify suitable candidates for body contouring procedures. These procedures can achieve gorgeous results but each patient is different. Depending on their goals, some patients may not be suitable for a combined tummy tuck with liposuction. If you intend to lose substantial weight, it's best to postpone the body contouring procedures until after you've lost the weight. That way, you will enjoy the best results.
Your Consultation with Dr. Younai in Beverly Hills
Excellent communication is an essential component of any successful aesthetic procedure. To establish what can be done for any patient, Dr. Younai spends a significant amount of time understanding their goals and the patient's desired timeline. He will enthusiastically embrace these goals and help the patient reach them, but only if they are safe and will result in the beautiful body envisioned by the patients. Dr. Younai focuses on creating natural-looking, dramatic transformations that bring out the beauty that patients see in their minds and want to reflect in their physiques.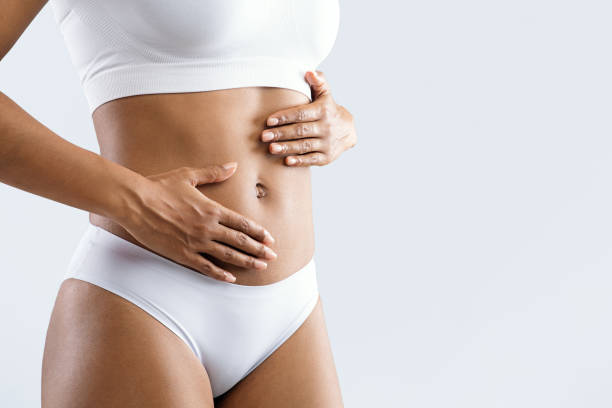 When considering recontouring your body, you want to select a doctor that has performed many of the procedures you are about to undergo. Your surgeon should have the experience to produce the best results. Dr. Younai is certified by the American Board of Plastic Surgery and has been practicing plastic and aesthetic surgery in Los Angeles for over 20 years. He specializes in body contouring procedures that include abdominoplasty and liposuction. He can show you a long collection of before-and-after photos to give you the best idea of how the results look on different patients. Browse through the reviews left by our kind patients to preview the quality of service you can expect to receive. Depending on availability, Dr. Younai can also put you in touch with previous patients who have undergone the procedures you select so you can hear what the process feels like from the patient's point of view.
If you want to discuss your goals and learn more about tummy tucks and liposuction, call our Beverly Hills office at (310) 275-1971. You can also contact us online to book an initial appointment. We schedule initial consultations well in advance to allow enough time for each patient. Demand for Dr. Younai's services is high because he produces some of the most attractive results in tummy tuck with liposuction that Los Angeles and Beverly Hills have to offer.
Profound Transformations
Dr. Younai focuses on achieving the type of subtle yet profound transformations for his patients that improve quality of life and offer a boost in self-esteem and self-confidence. Dr. Younai specializes in helping his patients achieve the positive body image they deserve. Tummy tucks with liposuction can achieve phenomenal results on the right patient. When performed by an experienced and seasoned surgeon such as Dr. Younai, they form a safe and powerful combination that offers superior body contouring results than either procedure could achieve by itself.[1][2][3] High definition toning and athletic appearances can be achieved with the combination of abdominoplasty and liposuction.[4]
How Much Do Tummy Tucks with Liposuction Cost in LA?
Dr. Younai performs highly customized aesthetic procedures. When combining two procedures, the only viable approach is a highly personalized one. Combination treatment plans require crafting an aesthetic strategy based on the patient's unique anatomy and goals. After your consultation and initial examination, Dr. Younai can devise a treatment plan. With an individualized treatment plan outlined, we can provide you with accurate price quotes. Please note, there are no hidden costs with Dr. Younai. 
FAQ
Which procedure is better for me: liposuction or tummy tuck?
Which one is better for you can only be determined through an in-depth consultation. For some patients, only liposuction will be necessary while for others, a tummy tuck would be the appropriate choice. Certain patients' circumstances, though, might require the combination of both procedures to achieve the results they desire. The only way to accurately determine which procedure(s) you need to achieve your desired outcome is through a consultation.
Call us at (310) 275-1971, or schedule an appointment online.
References