Tummy Tuck After Weight Loss
Consultations offered at our two convenient locations in Beverly Hills and Los Angeles, CA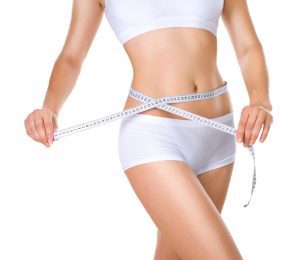 Whether weight loss occurs as a result of childbirth or diet and exercise, one area that is difficult to tone is the tummy. The more the weight loss, the more extreme the sagging can be. Dr. Sean Younai has performed thousands of procedures on the abdomen resulting in delighted patients with flatter abs and smooth abdominal skin.
When diet and exercise have failed to produce results, surgery is the only option. Dr. Younai is well trained and has performed countless tummy tucks after weight loss in Beverly Hills and Los Angeles.
Reshaping The Body After Weight Loss
Using a tummy tuck as a means of losing weight is not a good choice as the gains will be temporary.
Prospective patients are cautioned that a tummy tuck should be considered after weight has been stabilized or is declining. Women should consider a tummy tuck after they are satisfied with the size of their family and do not anticipate having more children. A tummy tuck won't prevent another pregnancy, but will likely need to be redone again after giving birth.
A tummy tuck can be done alone or in conjunction with other procedures. A mommy makeover will usually include a tummy tuck with another procedure such as a breast lift or liposuction. A tummy tuck can be done with some facial procedures such as an eyelid lift.
High Tension Abdominoplasty
Patients who have a substantial amount of loose skin muscles will benefit from High Tension Abdominoplasty. Dr. Younai specializes in this challenging procedure which goes farther than a tummy tuck in rejuvenating the body.
In patients who have achieved substantial weight loss this procedure repairs the stress that excess weight has placed on the internal muscle structure and restores a youthful silhouette by removing hanging skin.
High tension tummy tuck can not only remove excess skin on the abdomen and tighten muscles, it also lifts and tightens the thighs and buttocks due to the manner in which Dr. Younai tightens the muscles and closes the incision. Another benefit is that most of the stretch marks are removed along with the loose skin.
Panniculectomy
This is a procedure that removes excessive abdominal skin which hangs over the waistline, also called a spare tire. In this procedure only the skin is removed. There is no tightening of the abdominal wall. This can be part of a staged surgery plan to tighten and tone the mid section and other areas of the body for those who have experienced massive weight loss such as in gastric bypass surgery.
Planning Tummy Tuck
What type of procedure you receive all depends on the extent of excess skin and muscle structure that must be repaired.
Your Beverly Hills tummy tuck after weight loss can be as simple as having a mini tummy tuck which takes about an hour, to a full body lift which incorporates many procedures, including high tension tummy tuck.
Dr. Younai delivers among the highest quality tummy tucks after weight loss Los Angeles and Beverly Hills have to offer. He enjoys working with all patients to help them with their image goals.
Contact his office to arrange an initial consultation. He will answer all questions honestly, giving prospective patients hope that they can enjoy an improved appearance that gives them confidence and self esteem.
Schedule A Consultation With Dr. Younai
Call us at 818.386.1222, or schedule an appointment online.