Mommy Makeover
Consultations offered at our two convenient locations in Beverly Hills and Los Angeles, CA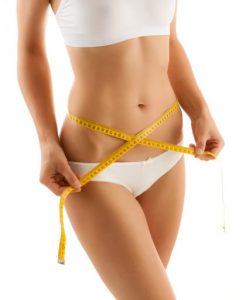 A mommy makeover is a popular and customizable combination of plastic surgeries to address the changes that a woman's body undergoes after pregnancy. Designed exclusively for you based on your needs, desires, and specific "problem areas," Dr. Younai's Mommy Makeover in Los Angeles will expertly eliminate the imperfections that concern you most to restore your beautiful pre-pregnancy body.
Pregnancy and breastfeeding can take a toll on a woman's body despite all efforts to control weight gain and retain tone. It common to struggle with excess tummy skin and fat, stretch marks, and sagging breasts. But, you don't have to live with it! When this occurs, one of Dr. Younai's custom Mommy Makeovers offers the ideal solution.
Contact the California Center for Plastic Surgery to schedule a consultation and receive an individualized Los Angeles Mommy Makeover quote. You can reach Dr. Younai's Beverly Hills or West Hollywood location by calling (310) 275-1971.
About
A Mommy Makeover is not a single procedure, but rather a combination of body contouring and sculpting procedures that bring your body back to its pre-baby figure- or better! Motherhood is an incredible experience, but nature can cause unwanted changes to the body. For many women, the body does not simply "bounce back" and surgical procedures like a tummy tuck or breast lift are necessary to regain your youthful body.
Customizable Procedure Options
The Mommy Makeover is not a cookie-cutter procedure; no two surgeries are alike since each patient has different goals and areas of concern. Below are some of the more common procedures performed in a Mommy Makeover.
You can choose any of the above procedures, or some of the many other surgical procedures Dr. Younai offers at both of his Southern California offices.
Before and After Photos
Benefits
Restoring your body to its beautiful pre-pregnancy state is no small feat. That's why it's important to select a specialist you can trust for your Mommy Makeover – preferably a board-certified plastic surgeon with a proven track record of helping mothers achieve the bodies of their dreams.
With years of experience, countless successful procedures, and a reputation for delivering among the best Mommy Makeover Los Angeles has available, few surgeons are more qualified than Dr. Younai to help you permanently resolve the "problem areas" that concern you most.
To get started, Dr. Sean Younai invites you to come into the office for a private consultation, at which point you will discuss your cosmetic goals and concerns, and he will create a custom surgical plan designed to create the ideal body you desire.
Candidates
As with all of his cosmetic procedures, Dr. Younai determines candidacy for a Mommy Makeover on an individual basis, following a full physical examination and a thorough discussion of your cosmetic needs, goals, and desires. With that said, the ideal candidate is generally a healthy woman whose body has changed dramatically after pregnancy.
In addition, you should be close to your ideal weight and have given birth to your last child at least six months prior to undergoing surgery.
VIEW MORE RESULTS
Personal Consultation
Los Angeles Mommy Makeover specialist Dr. Sean Younai always enjoys speaking with potential patients and explaining all of the options available to reach their aesthetic goal. During your consultation, topics such as concerns, desires, medications, allergies, medical history, preparation, and recovery will be discussed. An examination will also be performed to determine the best course of action to reach your desired appearance.
If you are interested in learning more, call us at (310) 275-1971, or schedule an appointment online.
Preparation
Surgical preparation is key for optimal results and an easy recovery process. As with any surgical procedure, smoking, drinking, and anti-inflammatory medications should not be consumed a couple of weeks before the surgery date. A mammogram may be required if breast surgery is being performed. Most importantly, make sure you have someone to help you at home and with childcare for at least a couple of weeks after surgery. 
Procedure
Each Mommy Makeover involves a custom combination of body rejuvenation procedures, depending on the trouble areas you want to address. For example, some women only need a simple tummy tuck and breast lift, while others also want liposuction, breast augmentation, vaginal reconstruction, and a full body lift. During your initial consultation in Beverly Hills, or WeHo, Dr. Younai will work closely with you to determine which of the following procedures will most effectively create the ideal body you desire.
Breast Lift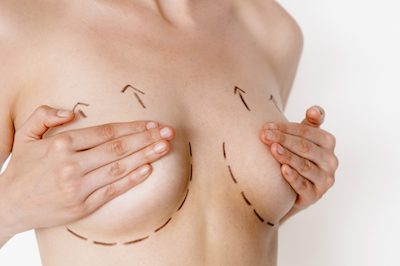 If breastfeeding caused your breasts to sag and lose their shape, a breast lift will return them to their original elevated positions, restoring a perky and youthful overall appearance. If your breasts lost volume as well, Dr. Younai will typically perform breast augmentation at the same time, which allows him to also create a more voluptuous profile.
Breast Augmentation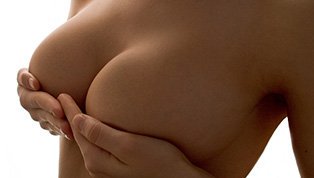 If childbearing and breastfeeding have caused your breasts to lose volume, Dr. Younai offers a variety of ways to enhance breast size and shape through breast augmentation. Depending on your unique needs, he will either augment your breasts using fat from other areas of the body (a procedure called fat grafting), or he'll place implants that perfectly replicate the look and feel of the natural breast.
Tummy Tuck
If pregnancy has left your abdomen permanently altered with loose, sagging, and excess skin, one of Dr. Younai's impeccable tummy tucks offers the perfect solution – restoring your slim and youthful pre-pregnancy silhouette. A tummy tuck is an abdominal sculpting procedure that excises loose or stretched abdominal skin. It can also repair weakened ab muscles after childbirth. There are different tummy tuck methods that treat different severities of skin laxity.
Liposuction
For women who struggle with stubborn fat on the abdomen, hips, thighs, or buttocks, targeted liposuction can eliminate it for good – sculpting a slim and beautiful body contour. Liposuction gets rid of fat deposits via gentle suction through a cannula. There are several liposuction techniques for different circumstances.
Labiaplasty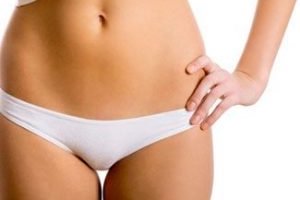 After childbirth, many women live with embarrassment and discomfort due to labial asymmetry and enlargement. When this occurs, Dr. Younai can perform a specialized labiaplasty, reducing the size and improving the appearance and comfort of the vaginal lips, and correcting any cosmetic irregularities. In this way, he is able to restore both a more attractive cosmetic appearance and renewed confidence.
Full Body Lift
Many women find that after childbirth, their entire body is marked by sagging skin and cellulite, and could use a rejuvenating lift. In these cases, Dr. Younai will create a custom body lift designed to address the trouble areas that concern you most – restoring the abdomen, buttocks, groin, and thighs to their youthful, pre-pregnancy state.
Recovery
The recovery length and extent after a Mommy Makeover will vary based on which procedures you undergo. You'll be given personalized recovery instructions to ensure the smoothest, easiest recovery period possible. Generally, any breast or abdominal procedures will need dressings and potentially drains to catch excess fluids. Compression garments will also need to be worn for abdominal procedures and liposuction to help the body form to its new contour and reduce swelling.
The recovery period can take anywhere between one to three weeks depending on the surgeries performed. If a tummy tuck was performed, you will need to stay in a somewhat flexed position to help keep pressure off of the incision site. [1] Swelling and bruising will subside in a few weeks. You will have a follow-up visit with Dr. Younai to make sure you are healing as planned.
Results
The results of a Mommy Makeover turn back the hands of time and restore a patient's pre-pregnancy body, if not further enhance it! Once the swelling has fully gone away, patients can enjoy their beautiful new contour for years to come as long as exercise and diet are maintained. Please remember that any new pregnancies after a Mommy Makeover will affect results; that is why it is important to make sure you are done having kids before considering this procedure. 
Corresponding & Complementary Procedures
Mommy Makeovers involve multiple body sculpting procedures, but if you want an overall youthful appearance, you may also be interested in a facial enhancing procedure like facial fat grafting. Facial fat grafting can be a convenient procedure to add as part of your Mommy Makeover if you are already receiving liposuction since the fat will be available for transfer. Once the fat has been retrieved, it will then be purified and injected into the desired locations like the cheeks or nasolabial folds to create a long-lasting rejuvenated appearance. [2]
Cost
Mommy Makeover cost will be different for each patient because of the different procedures chosen. Dr. Younai is happy to discuss prices with you during a one-on-one consultation. Contact us today and a friendly staff member will be more than happy to help find a convenient date that works for you at either one of our Los Angeles locations.
FAQ
Is there a limit to how many procedures I can get with a Mommy Makeover?
There is no set limit to how many Mommy Makeover procedure options can be performed; however, it is important to keep safety in mind. After an examination, Dr. Younai can best determine how many procedures he thinks you can safely undergo and achieve your cosmetic goal. 
References
Regan JP, Casaubon JT. Abdominoplasty (Tummy Tuck). PubMed. Published 2020. Accessed September 16, 2022. https://www.ncbi.nlm.nih.gov/books/NBK431058/
Vasavada A, Raggio BS. Autologous Fat Grafting For Facial Rejuvenation. PubMed. Published 2021. Accessed September 16, 2022. https://www.ncbi.nlm.nih.gov/books/NBK557860/