Liposuction Arms Case #5695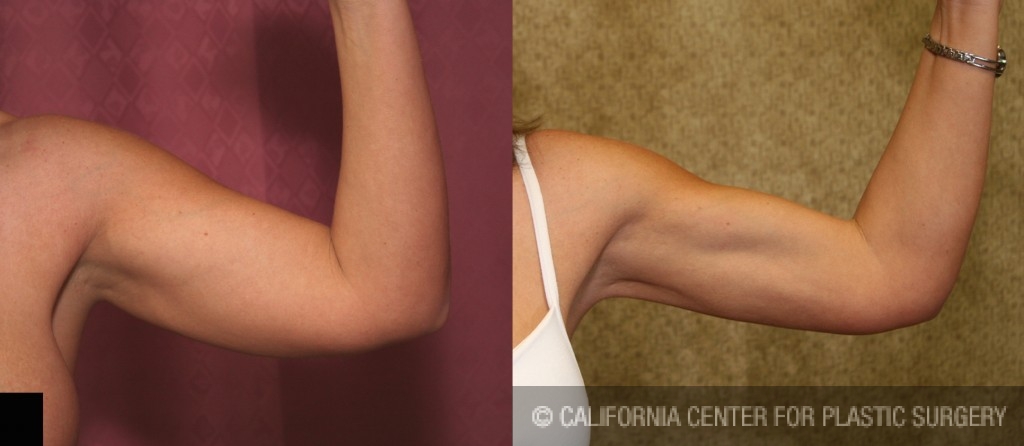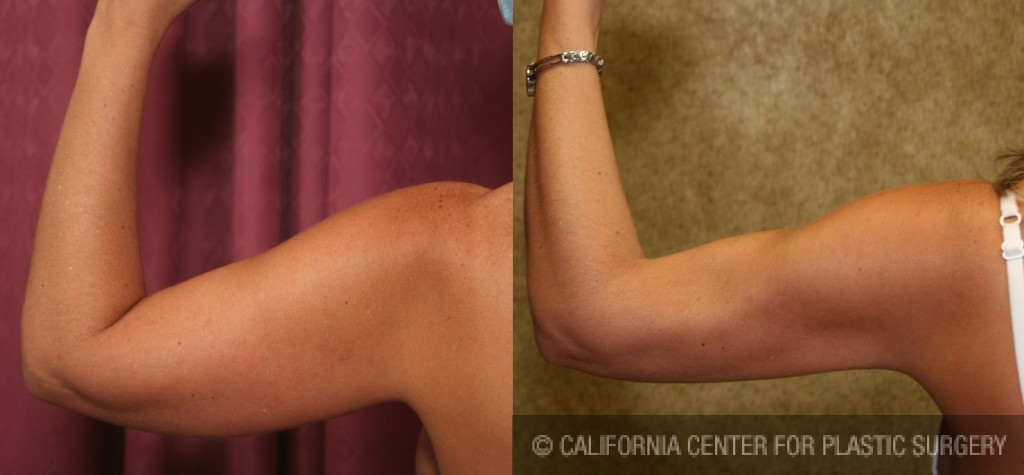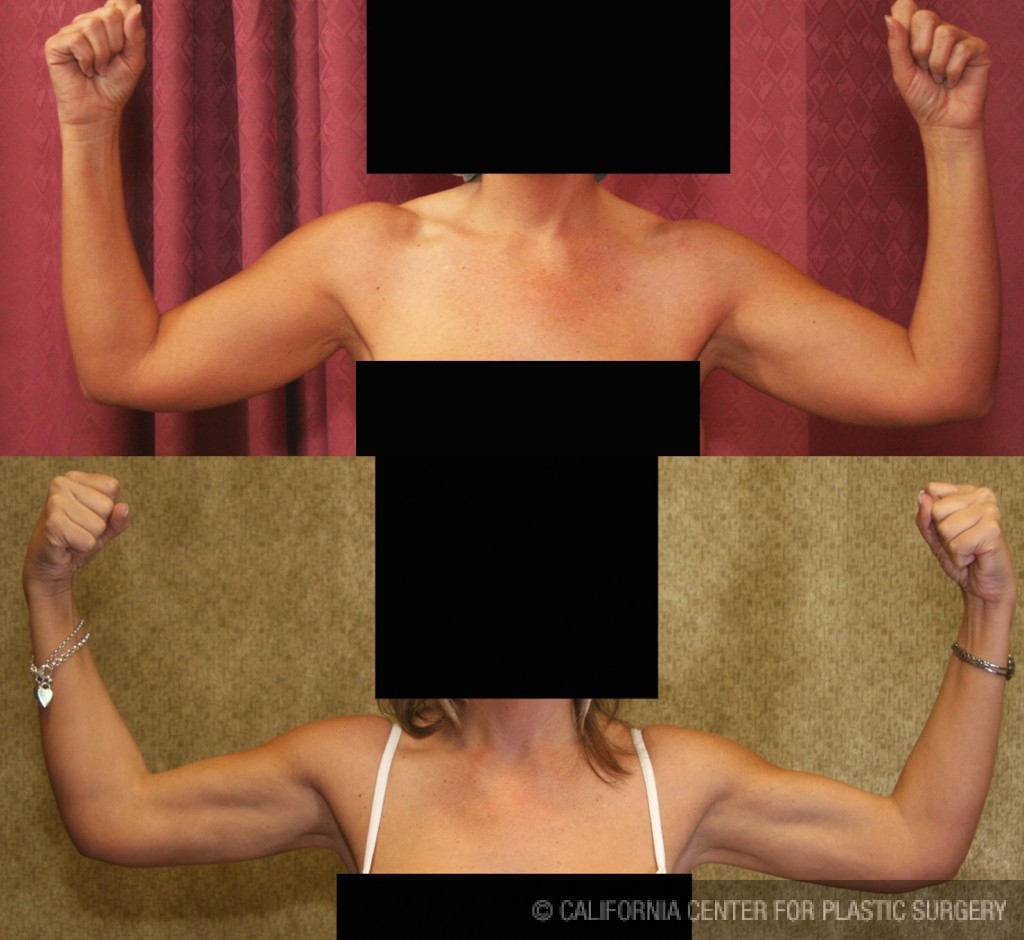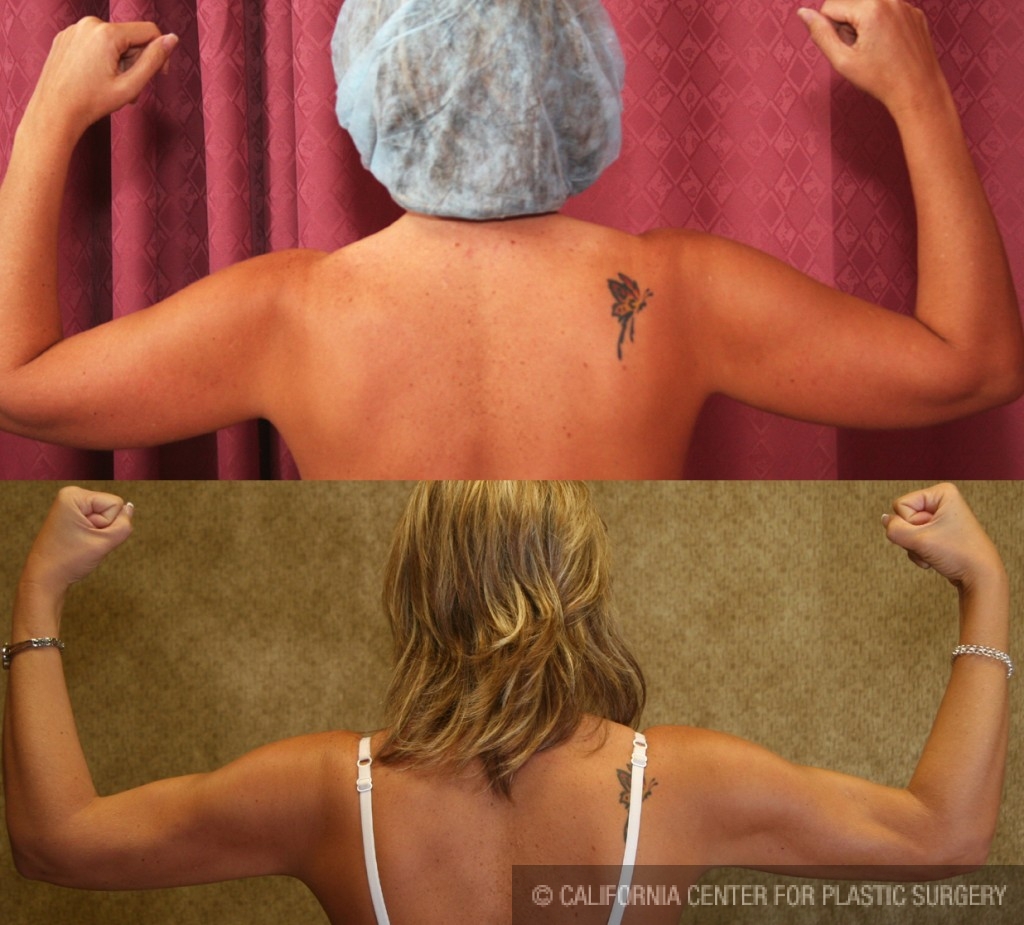 Arm Liposuction before and after photos (3 A, B, C) and Liposuction Recovery Stories
Liposuction of arms becomes more challenging as women age, because arm skin gets looser and floppy. Then the question becomes if a patient can get away with liposuction only vs. having to also have an arm tuck, or Brachioplasty. Obviously, most women would rather not have the scars of Brachioplasty! The before and after pictures of the above women who had arm liposuction shows that this 42 years old Caucasian woman had loose skin prior to liposuction of arms. Dr. Younai performed Tumescent liposuction of her arms in a circumferential manner in order to stimulate her loose arm skin to shrink. Although this skin shrinkage happened in this patient it might not be possible in all patients. 
Dr. Sean Younai who is an experienced specialist in liposuction has to evaluate you in order to make the determination of your skin elasticity. He will then go over your liposuction options and give you frank advice. 
One of the things that helped this woman with her liposuction results was that she started to do arm exercises including weight lifting immediately after surgery, and was very diligent about doing massaging of her arms. Dr. Younai and his staff will go over your liposuction recovery course and instructions prior to surgery. 
Patient #:

5695

Gender:

Female

Ethnicity:

Caucasian

Age:

41 - 50

Procedure: Liposuction Arms