Neck & Face Liposuction Case #13400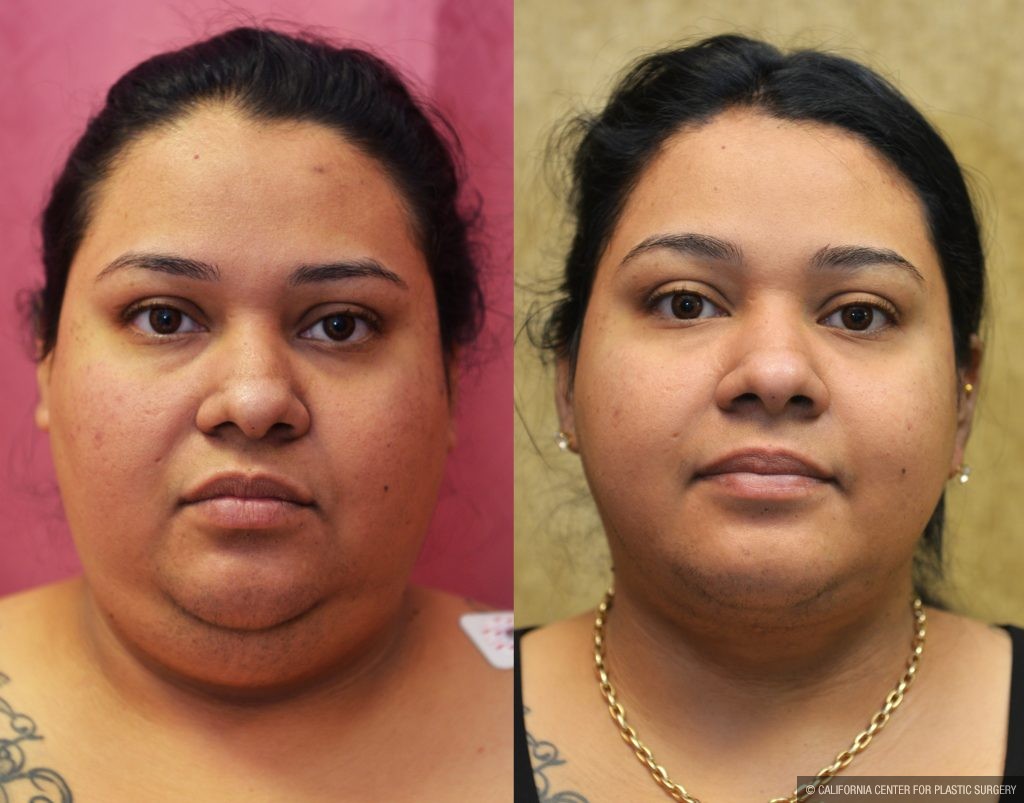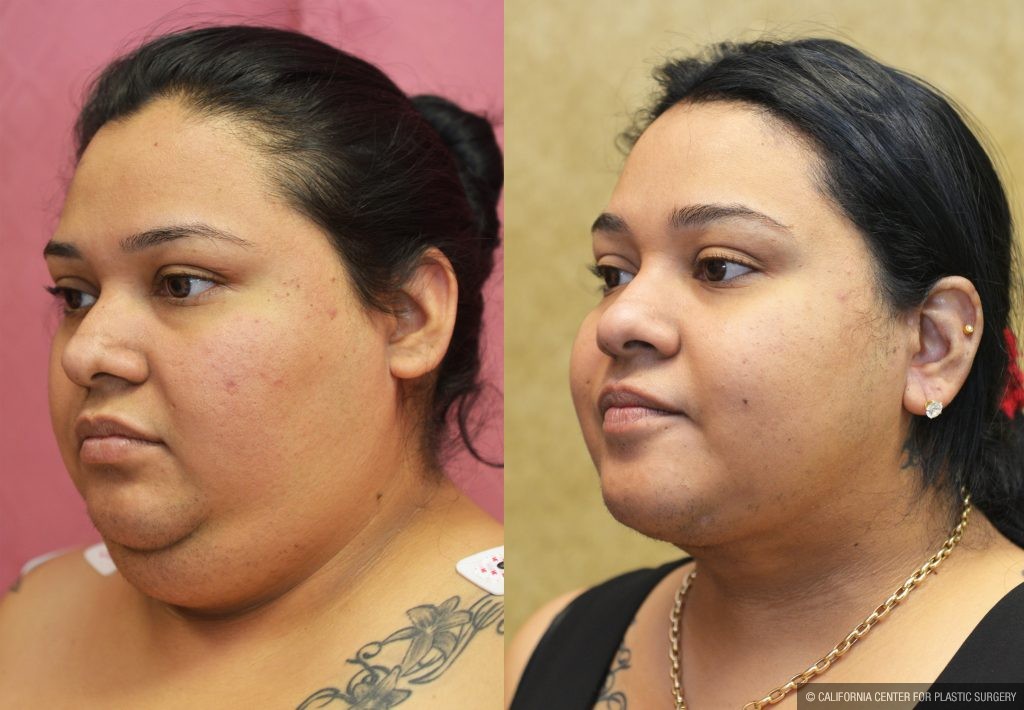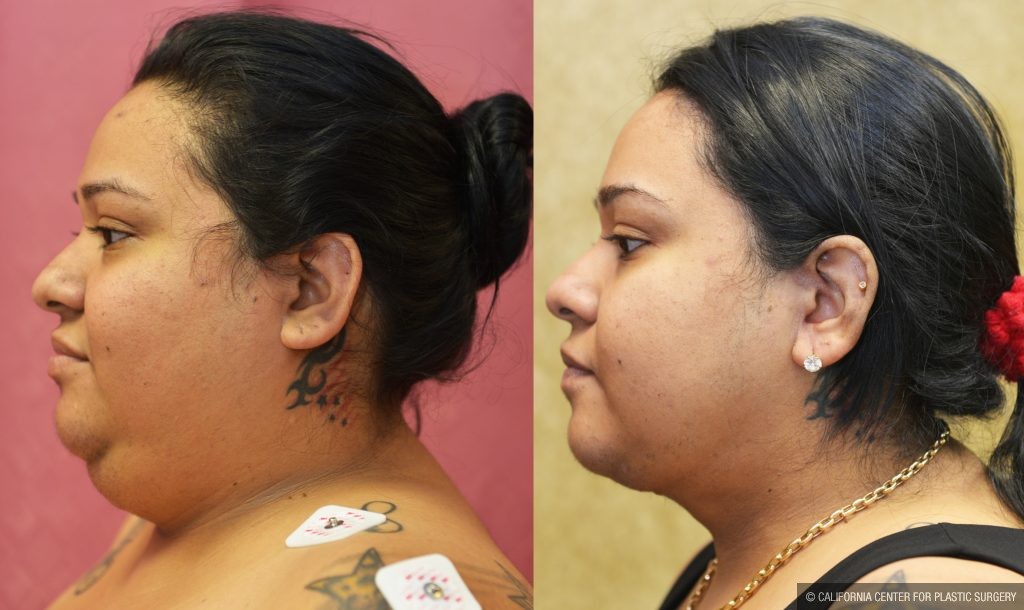 Neck Liposuction Pictures of a 27 years old Hispanic woman from Los Angeles is shown here in Dr. Younai's liposuction before and after photo gallery. You can appreciate how liposculpturing of the neck, jowls, and the jaw line can make a woman look younger and more attractive.   
Liposuction of the neck was performed by Dr. Sean Younai via small stab incisions placed under the chin and by the ear lobes. The suctioning of the fat causes significant shrinkage of the neck skin without need for a neck lift or removal of skin!   
Recovery after neck liposuction is relatively easy with the person wearing a neck compression garment for about a week and then following with massaging of the neck in order to facilitate the smooth shrinkage of the skin. This young lady was able to return to work and perform her regular duties within a week after her neck liposuction. She is very happy with her cosmetic surgery and has recommended Dr. Younai to her friends.