The coke-bottle body is a timeless womanly figure that has gone through many iterations through the years. From Hollywood socialites Marilyn Monroe and Kim Kardashian to the Queen of Rap herself Nicky Minaj, the corset-looking body has captivated many eyes with its commanding look. Its accentuating waistline and curve-hugging contours provide women with a newfound sense of va va voom vivaciousness. It is a much sought-after look.
You may have seen a new trend of the snatched waist popping up on the 'gram' or TikTok. It features women confidently showing off their enviable frame that is similar to figure 8. What if we can tell you that you too can achieve that? Dr. Sean Younai is the go-to surgeon to turn to for a snatched waistline look in the Greater Los Angeles area. His artistic hand combined with his meticulous surgical skills have gained him A-list Hollywood clients. With the help of a 360 liposuction, body lift, or a tummy tuck geared toward African American women, females can achieve a look that will have you slaying like a boss. Find out for yourself how you can revamp your look with a consultation with Dr. Younai and his friendly office staff or call (310) 275-1971.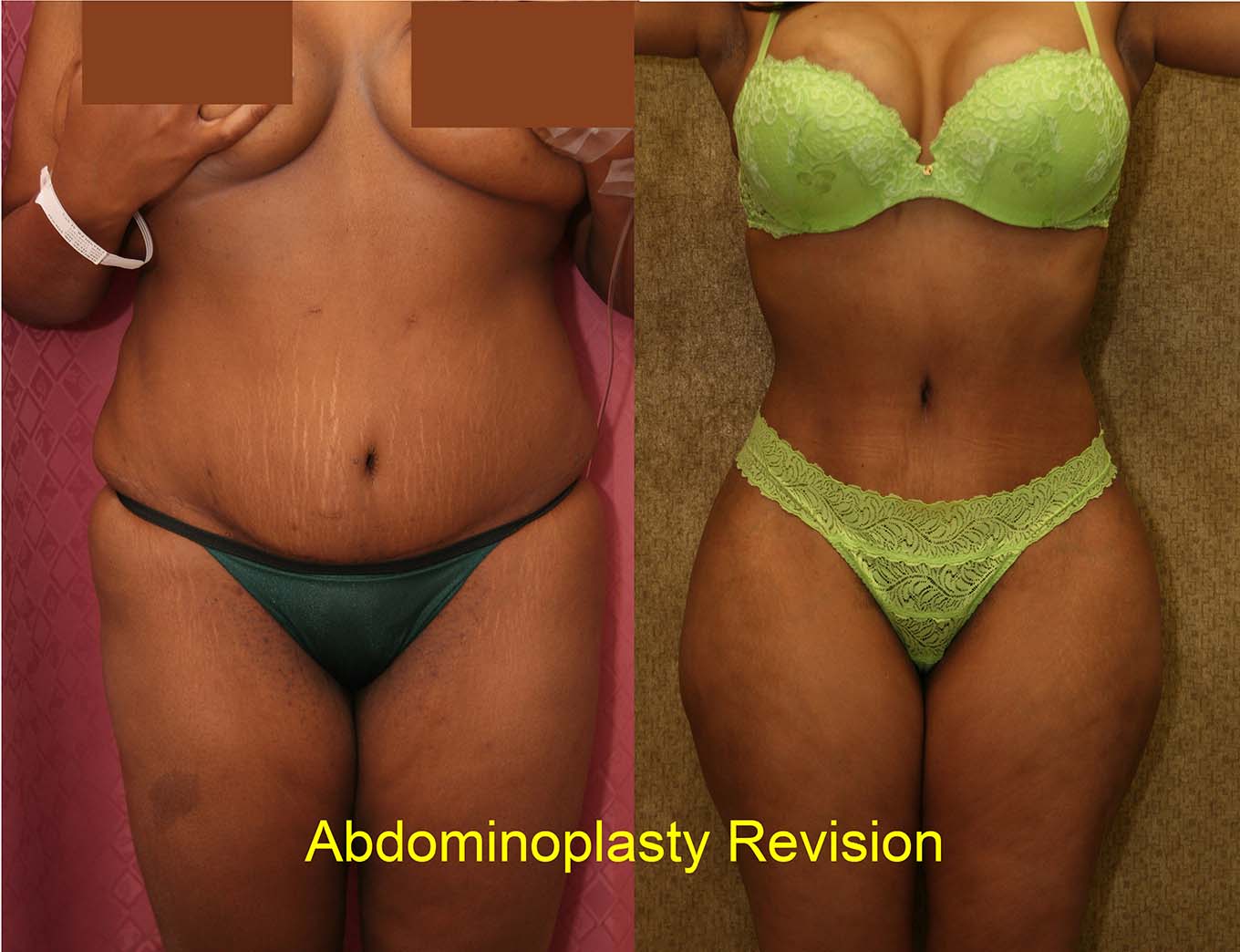 How Can I Get A Snatched Body?
A snatched waist is a modern definition of a small waist that resembles an hourglass or a body that can fit inside a corset. It refers to a defined, full-figured waistline that is narrower than the upper and lower halves of the body. [1] The hip and shoulder are also slimmed down as a result to match the new measurements.
Everybody's shape is different. We all go to the gym in a quest to perfect the body. Sadly, that isn't always so. Genetics, stress, hormonal changes, and even lack of sleep can contribute to plump areas…in the wrong places. Fat stored in the waist, flanks, and belly may create a distorted image in the midsection. Combining any one of our three attractive body contouring procedures will take your body to new heights with a better waistline and hips, pronounced buttocks, and slimmer thighs that will get you noticed.
Your pathway to a new snatched body could combine any one of the following: [2]
360 Liposuction: A comprehensive procedure concentrating on the entire midsection, not one portion of it. It gets rids of stubborn body fat that produces a curvier, contoured figure.
Body lift: Aims to address unwanted fat cells and sagging skin located in the lower sections of the body. This procedure simply removes them and it results in an accentuated body.
Tummy tuck: Makes the abdomen thinner and firmer. The surgery removes excess skin and fat from the middle and lower abdomen to tighten the muscles. The outcome is an attractive lower body section.
To see which procedure will cultivate the best for your body, schedule a consultation at one of our trendy office locations in beautiful Beverly Hills and vibrant LGBT hotspot West Hollywood.
Reap in the Rewards of a Snatched Body
Women seeking a dreamy, fleeky, and cheeky body gain a newfound sense of confidence from themselves and everyone around them. Your new looks rewrite the script in your life. Patients bask in the many joys of a new snatched body including:
A perfectly proportioned body with contoured hips, abdomen, waistline, and bottom
Clothes that fit more flatteringly
Heightened self-confidence
Achieve a 'figure 8' shape
Start your journey in search of an hourglass body. Schedule a consultation or call us at (310) 275-1971.
Ideal Results
Women who are looking to revolutionize their bodies and show it off on their IG page would make great candidates for the procedures. Patients who have tried getting rid of stubborn body fat through regular exercise and healthy dieting are also encouraged to seek treatment. Other criteria candidates should meet are:
Be at or near ideal weight
Maintain a healthy lifestyle
Free of any health pre-conditions
Non-smoker
It should be noted that transformation procedures should not be used as a weight-loss method. Those who are on a weight-loss journey should continue until they have reached optimal weight. Dr. Younai will give you specifics on who may be eligible for any one of our procedures during your initial consultation at one of our convenient locations in the greater Los Angeles area.
Personal Consultation in Beverly Hills and West Hollywood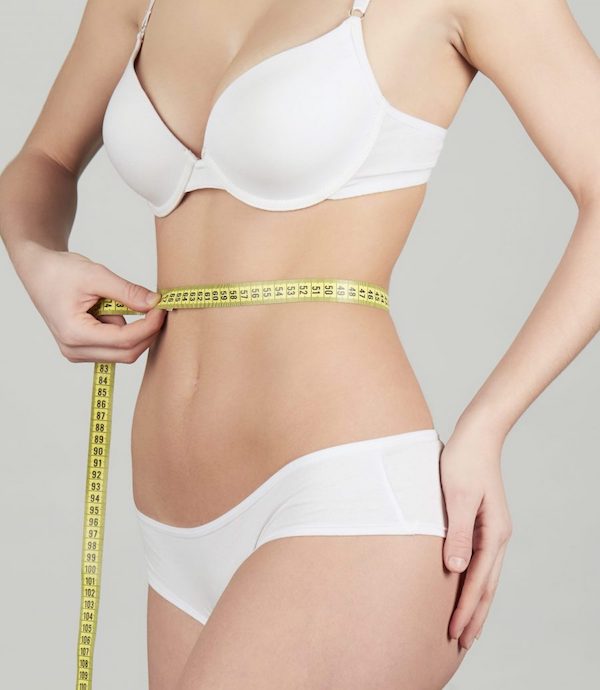 Patients are pleased to know that they have come to the right place seeking a snatched body that will make others jealous. For over 25 years, Dr. Sean Younai is dedicated to perfecting his patient's bodies to a brand new zenith. He has earned his way to become the go-to destination for all aspects of plastic surgery in Tinseltown. He has a gifted eye in the art of abdominoplasty, body lift, and liposuction that has even attracted star-studded names in their quest in perfecting their hourglass body.
Your consultation will take place at one of the epicenters of plastic surgery areas on the Westside. We are located in bourgeois Beverly Hills and zesty West Hollywood. When you come into our offices you will be greeted by our friendly staff who are at your side every step of the way. Once you complete a few forms, you will be ushered into one of our calming examination rooms. You will be asked a series of health questions. Questions about your current intake of medications and supplements will also be asked. Dr. Younai will then meet with you and inquire about your aesthetic goals. This is a good opportunity to tell him about your ideas of a snatched body and how it will benefit you. Next, he will examine your body, including taking measurements and marking your body with temporary reference marks. The examination concludes when Dr. Younai creates a pathway that is right for you. It will include which target areas to concentrate on and which procedure will be right for you.
Our offices are waiting for your call! Schedule a consultation with us today. We also offer virtual consultation for those who are out of towners or patients with a busy schedule.
How to Prepare
We want you to have a smooth experience in your journey. To ensure that happens, there are a few things you can do to prepare in the weeks leading up to your body transformation:
Quit smoking as this may create complications during your procedure
Fulfill prescriptions and go grocery shopping ahead of time
Reduce or stop taking anti-inflammatory OTC medications such as ibuprofen
Arrange for a loved one or trusted friend to drive you home and care for you the first 24 hours
Get a good night's rest and have a healthy meal 24 hours before your treatment
What the Procedure Entails
At Younai Plastic Surgery, we strive to provide patients with a pleasant experience. We will usher you into the treatment room where you will be asked to wear a surgical gown. Once you're dressed, we will make sure you are resting comfortably so you have a streamlined experience. Your path to a new body may take on several forms depending on the type of treatment plan: [3]
360 Liposuction
360 liposuction is an all-around procedure that concentrates on removing unwanted fat along the lower section of the abdomen. It will remove the soft fat below the skin's surface, including the areas of the stomach, back, flanks, butt, and thighs. The unwanted body fat will be suctioned out of the midsection with a small cannula.
Tummy Tuck
A tummy tuck procedure may take on many forms. However, the procedure more or less will involve removing extensive amounts of excess skin to provide a tighter fit in the abdominal region. Dr. Younai usually makes an incision along the bikini line to minimize its visibility. He then reshapes the skin around your newly toned abs.
Dr. Younai offers a unique approach to tummy tuck procedure for our African American female clientele. An African American Tummy Tuck will produce an hourglass that accentuates your hips and waistline. Dr. Younai will enhance your midsection by crafting a flatter stomach, but with the sexy curves left intact. Your skin texture will be smoother as a result without excess scarring.
Body Lift
A body lift may also take on several forms as it can target specific areas of the stomach. One common technique for the lower body lift is making incisions in the bikini line to tighten the abs, stomach, waist, thighs, and butt. The incision will help to remove the apron of excess skin and fat. Smoother, tighter skin will end up showing up as a result. This procedure may be used in conjunction with liposuction. Sutures will be used to close the inclusions.
Your Road to Recovery and Your New Results
Regardless of the method of treatment, your result is a showstopping body filled with ever-winding curves that accentuate your hips, butt, and lower body. Each procedure has its own timeline for recovery and results. Here is what you can expect: [4]
360 Liposuction
Recovery doesn't look all that different from a traditional liposuction procedure. Your treated area will look bruised and you may experience some degree of soreness. Despite that, downtime is minimal and you can go about your business within two weeks. You will be given a compression garment for about a month so that the results are maintained and to reduce swelling. Antibiotics will be prescribed to prevent infection. Full results should be displayed in 1-2 months.
Tummy Tuck
The final results of a tummy tuck will reveal themselves within 1-2 weeks when swelling has subsided. Patients receiving this treatment will have draining tubes placed on their bodies for a week. This helps collect unwanted fluids and aid the recovery process. After the surgery, Dr. Younai and the team will instruct you on how to care for them. You are to wear a compression garment that aids with keeping your results intact and minimizing swelling. Please avoid strenuous activity such as exercise for at least 6 weeks after your procedure.
Body Lift
Your new body contours will be noticed almost immediately after surgery. However, it may take up to a few months for the final result to fully develop. A compression garment will be given to you to wear for about a week after surgery. Most patients can expect to return to their normal daily living (including going back to work) within 14 days after surgery. You can resume strenuous exercises and activities after 3-4 weeks. During the recovery period, patients are advised to refrain from smoking, taking blood-thinning medications and anti-inflammatory medications to allow for faster healing. This is to maintain the results and offset signs of swelling. Pain medication will be prescribed so your discomfort is minimal.
Cost
The final cost of your treatment is highly customized. Factors to take into consideration when funding your new, exciting body depends on your specific circumstances. Things to consider are the extent of your treatment and the methods used to craft your upgraded body. [5] Don't let that get you down. We understand cost is an important factor when seeking treatment. Younai Plastic Surgery provides easy and affordable financing options to fit any budget. Apply today to see if you pre-qualify from one of our financial partners.
References