Jaw Implants
Consultations offered at our two convenient locations in Beverly Hills and Los Angeles, CA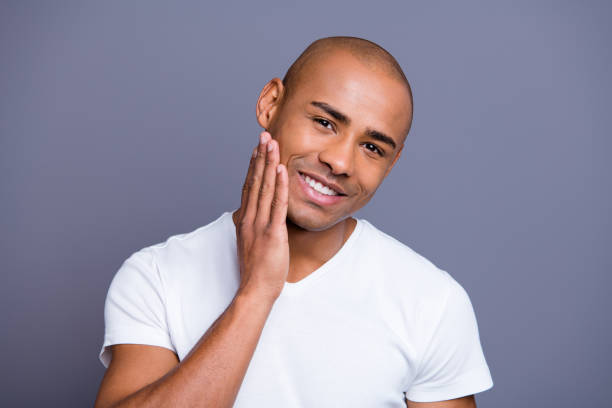 Jaw implants are a long-lasting way to improve the contours of your face. Your face says a lot about you. It has the power to communicate messages effortlessly without even saying a word. The face gives clues to who we are. The lower portion of the face conveys a lot. Having a well-contoured jawline can be associated with dominance and power in men. It communicates assertiveness, abundance, and attractiveness. Losing weight or injectable fillers can help but they do not provide long-lasting results. 
Rewrite the conversation and change the way you live your life by getting jaw implants. They can offer patients the necessary foundation and volume to make a dramatic difference in their facial appearance. Dr. Sean Younai is at the forefront of facial implants and plastic surgery procedures in the greater Los Angeles area. His artistic hands have made him one of the most sought-after plastic surgeons in Southern California. To see how you can benefit from the precision of a defined jawline, schedule a friendly consultation with Younai Plastic Surgery or call (310) 275-1971.
About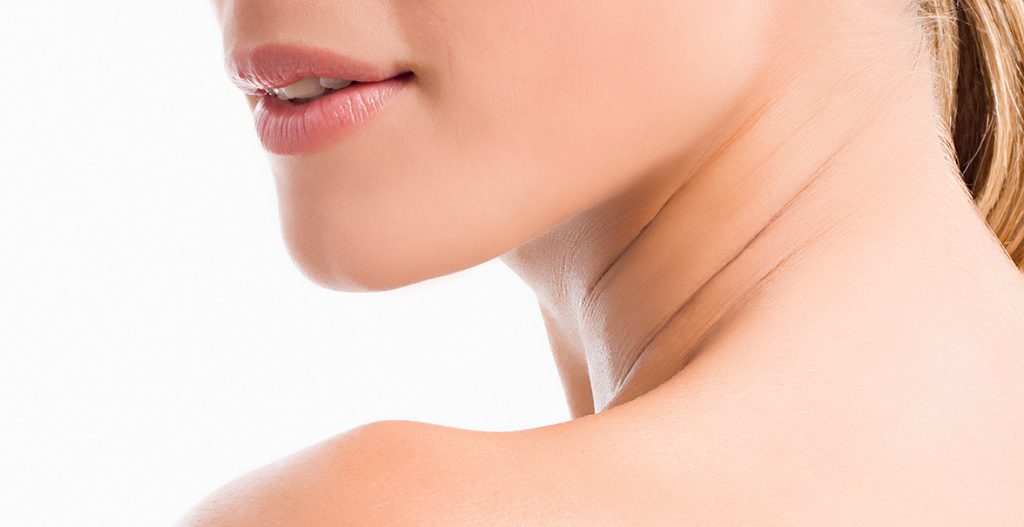 As we age, skin elasticity starts to change and causes the skin to slump. The fat starts to accumulate in the neck, the skin starts to sag, and the jaw muscles begin to weaken. As a result, our jawlines become less defined. Mother nature may not have given us our ideal look, but we can improve our appearance with a jawline augmentation. 
This procedure offers patients long-lasting results and doesn't require endless exercises and elixirs. An implant brings balance and support to the lower frame of your face and enhances the jawline and enhances the lines of the neck. [1] Dr. Younai can beautifully craft a better structure for your jaw that positions the implants along the ridge that runs from the ear to the chin. Contact our offices to pencil in a consultation and look forward to showing off your supermodel jawline.
Benefits
Having a pronounced jawline provides newfound confidence in our patients. Many have enjoyed a newly contoured jaw that: [2]
Creates an attractive triangular shape to the jawline
Accentuates the chin
Minimizes the appearance of jowls or a double chin
Balances the facial features
Features long-lasting results
See how a better jawline can benefit you by booking a consultation. Dr. Younai and his helpful staff are dedicated to helping you achieve your ideal look.
Candidates
Healthy individuals wanting to take their appearance to the next level and create a stronger jawline that exudes confidence, stability, and allure will benefit from an implant. The procedure is a highly customized experience that creates life-changing results. Ideal patients should
Not smoke or be prepared to quit
Have realistic expectations
Want to improve the overall shape of their lower face
Take the first step in realizing a different version of yourself. Schedule an in-depth consultation at our Beverly Hills or West Hollywood office.
Personal Consultation
Our pristine offices and friendly staff members are here at your service to bring your confidence levels to new heights. We are nestled in luxurious Beverly Hills and adjacent to the LGBT hotspot, West Hollywood. From the moment you arrive at one of our offices, you will be treated like royalty as you begin your journey. Dr. Younai and his staff are dedicated to your pathway to success. He is a skilled and experienced plastic surgeon who genuinely cares about his patient's aesthetic goals. Dr. Sean Younai has developed a reputation as the premier plastic surgeon in Beverly Hills. His reputation for creating natural yet dramatic improvements is second to none. Patients young and mature have sought out his services to restore a youthful look or create an image they craved for years.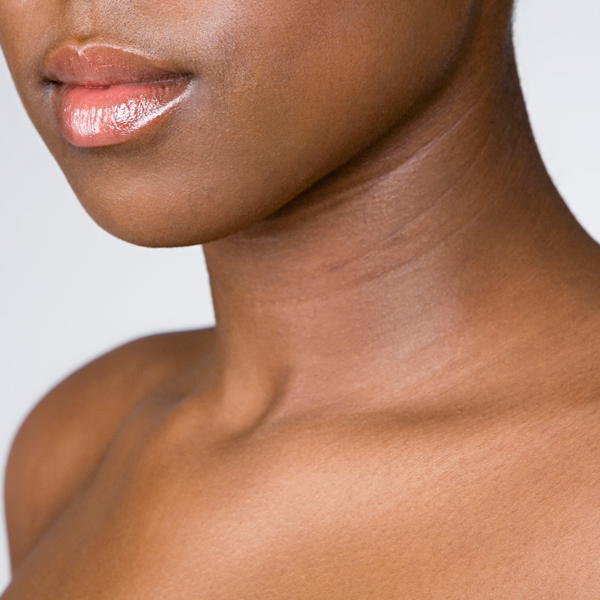 Your consultation will start with a casual conversation. We are here to know about you and what your aesthetic goals are. Dr. Younai will listen closely to your concerns so he can develop a plan that fits you. We'll also discuss your medical history and current medication so we can get a 360 view of your wellness history. Next, we'll assess your facial structure. Once complete, Dr. Younai will develop a customized treatment plan. Take the first step in revitalizing yourself and schedule a consultation with us. Call (310) 275-1971. If you don't live in the greater Los Angeles area, don't worry! We have patients come near and far to upgrade their look. Virtual consultations cater to out-of-towners who can see us easily from the comfort of their home.
Get to know our services better by reading up on our blog.
Preparation
Before your procedure, we will help you prepare every step of the way. It is advised to quit smoking to avoid complications. Please stop taking aspirin and other blood-thinning medications at least two weeks leading up to surgery. This is to facilitate optimal circulation. Arrange to have a loved one or a good friend drive you to your appointment. If they can, ask them if they can assist you in your recovery period during the first day after surgery. We want to make sure that you are set up to win. Finally, make sure you get a good night's rest before surgery.
Procedure
Your surgery day is all about you. After we finalized a few items, you will be prepped for your surgery. Once you settle in, we will make sure you are resting comfortably with the appropriate anesthesia. Then, Dr. Younai will gingerly make incisions to facilitate the implant procedure. They can be placed inside the mouth or in other discreet locations. [3]
When the incisions are made, the implant is carefully placed in its new home. These implants are made from safe, medical-grade silicone compounds. Once properly placed, Dr. Younai will carefully suture the incision lines closed so that you can begin the healing process.
The entire procedure lasts for around 1-2 hours, and you can go home after your surgery is complete.
Recovery
Just after your surgery, our team will prepare you for a few after-care items. You may experience some discomfort and swelling for a few days. We will prescribe you pain management medication to alleviate your discomfort. You may also apply a cold compress every other 15 minutes. Bandages and dressings will be applied to the lower face area to ensure the integrity of the results. Because of this, your new look may not be completely visible. It is important to keep these bandages and dressings clean.
Since the implant and incisions will make your face sensitive, you will need to adhere to a liquid diet like soups for about 2 days. You can upgrade to gentle, soft foods within 10 days. Also, patients are advised to sleep on their backs and keep their heads elevated to prevent the collection of fluids in the face. You can return to work within a week or two and vigorous activities like working out can be resumed in 4-6 weeks. During this time, make sure that you don't touch or rub where the new implant was placed so it can heal properly. At the six-month mark, you'll be fully healed, the swelling will be resolved, and you'll be able to enjoy your final results.
Results
Strut those supermodel-looking angles and bask in a reinvented look! You will see a noticeable improvement in your facial structure and harmony. You can now enjoy the long-lasting to permanent results of a better-contoured jawline.
Cost
The final cost of your procedure depends on many variables. During your consultation, the financial logistics will be laid out for you. We understand some patients may feel plastic surgery may be out of their league. However, financing a procedure is easier than ever before. Younai Plastic Surgery offers plenty of assistance options to make your surgery possible.
FAQ
Are facial implants safe?
Facial implant surgery is a delicate and safe procedure. It requires a surgeon who has an artistic hand and soft touch. Dr. Sean Younai is a board-certified plastic surgeon who has risen above his competitors in one of the most ruthless plastic surgery markets. He ensures the integrity and safety of each patient he sees.
Are jaw implants permanent?
Results can be long-lasting or permanent. Their longevity depends on the materials used. Patients who received silicone or polythene go on to enjoy permanent results. [6]
References
Facial & Chin Implants: Plastic Surgery. (n.d.). Cleveland Clinic. Retrieved June 25, 2021, from https://my.clevelandclinic.org/cosmetic-plastic-surgery/procedures/facial-implants-chin-surgery
Facial Implants. (n.d.). American Society of Plastic Surgeons. Retrieved June 25, 2021, from https://www.plasticsurgery.org/cosmetic-procedures/facial-implants
Mommaerts, M. (2016). Guidelines for patient-specific jawline definition with titanium implants in esthetic, deformity, and malformation surgery. Annals of Maxillofacial Surgery, 6(2), 287. https://doi.org/10.4103/2231-0746.200325