Clubfoot Correction With Calf Implants
Consultations offered at our two convenient locations in Beverly Hills and Los Angeles, CA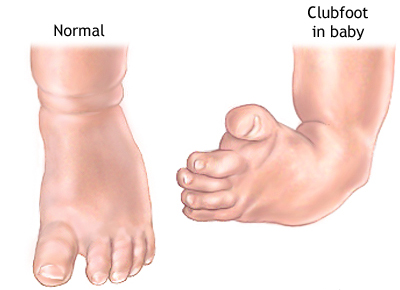 People who suffer from clubfoot deformity often have calf muscle wasting or atrophy which is not corrected with clubfoot surgery. Therefore, as adults, those who were born with club feet continue to have embarrassing deformities of their lower legs.
This is associated with significant asymmetry or unevenness of the calves which draws attention when these people were shorts or skirts.
What Is Clubfoot?
Clubfoot is a congenital condition in which the foot points downward and inwards. Clubfoot is best treated with complex orthopedic surgery during infancy. Unfortunately, many continue to show signs of this lower leg deformity by having severe wasting of the lower leg calf muscles.
How Is Clubfoot Wasting Of Calf Muscles Treated?
People with clubfeet can have atrophy or wasting of one or both legs.
The volume of the lost muscle can be replenished by either fat grafting or the placement of a calf implant. While calf augmentation by fat grafting is an option, it's not very practical for many who don't have much excess fat. On the other hand, correction of clubfeet with calf augmentation has been performed successfully over many years, with great results.
Surgical Technique Of Calf Augmentation Correction Of Clubfeet Calf Atrophy
Dr. Sean Younai who is a board-certified plastic surgeon in Los Angeles has been performing calf augmentation for more than 20 years. He has performed calf augmentation correction of clubfeet by surgically placing an anatomic calf implant over the wasted calf muscle through a small incision behind the knee. This surgery takes about one hour and patients go home afterward. Usually, recovery after calf augmentation is about one week, when patients are shown to do massages and walking exercises of their calves and legs.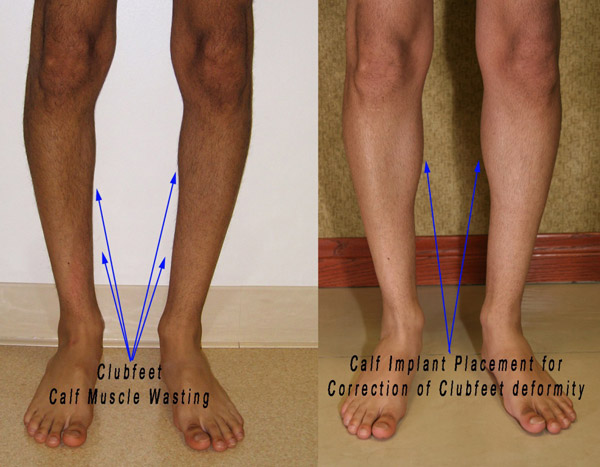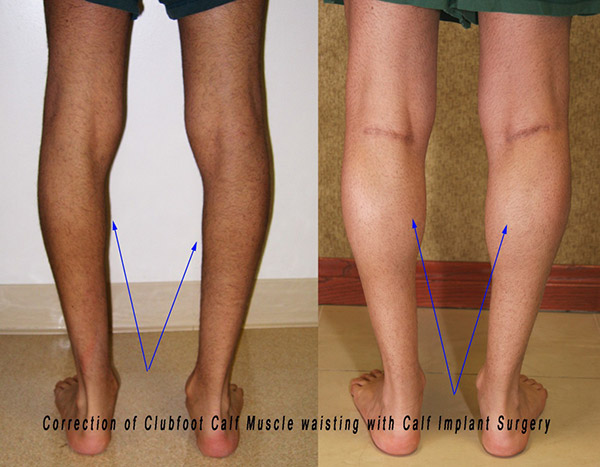 Schedule A Consultation With Dr. Younai
Call us at 818.386.1222, or schedule an appointment online.